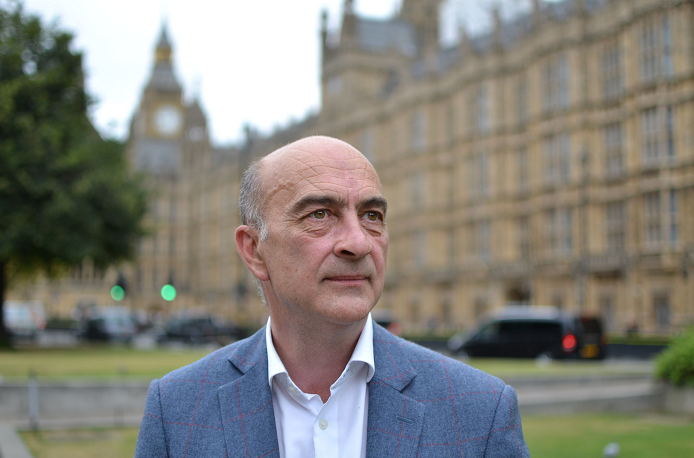 I think we need to talk.
About sex.
In particular, sex and Sir Andy Murray, the prime minister and the London Underground.
Good. I've got your attention.
I write this as someone who has passed his half century. Who's formative years were well into the last century. The days when the term "PC" meant those who served on the thin blue line or an amazing new bit of electronic equipment which you used to connect to the internet or play solitaire.
Things move on. One chain of electronic gadget stops still clings to the initials but more often than not they now get used to mean political correctness. Often, apparently, gone mad.
Now you will probably have seen the clip of Andy Murray's post match interview at Wimbledon last week. Dunblane's finest had just lost in the quarter final and was asked to comment on the fact that an American player had made it to the semi-final at SW19 for the first time in ages.
"Male player" mumbled Murray, pointing out to the interviewer that such progress was almost routine in the women's game.
Murray was lauded. Rightly.
The interviewer castigated. Wrongly.
You may also have heard or read the interview which the prime minister gave to Radio 5Live last week. In it she was asked whether, as a role model for women, she was disappointed that a majority of younger women had instead voted for a man. What's more, a man older than her, a certain Jeremy Corbyn.
This was an interview which was widely praised as being one of the best, both because the PM opened up a little bit more than before – less of the Maybot – and because of the skill and style of the interviewer. But that question annoyed me.
Also in the last seven days came news that London Underground are to change what they say on platform announcements. The phrase "Ladies and Gentlemen" has been consigned to the scrap heap. Instead, we are all now passengers on the Tube.
Cue the unleashing of moral outrage.
So why do I raise these issues?
Because it is right that we challenge casual sexism when it rears its head. But we have to realise that, as in the Andy Murray case, no sexist slight was intended and his response was as much a calm clarification as a rebuke. He was right to make it but the scorn poured at the American interviewer was over the top.
In the PM interview, the question did a disservice to equality of age and sex. As Theresa May pointed out, the whole point is to make such distinctions irrelevant so people vote for a person's principles or policy – not their gender or time spent on this Earth.
And in the case of the vanishing Ladies and Gentlemen of the London Underground, the truth is that there are some people who are neither ladies nor gentleman, neither male nor female. It is not PC-gone-mad to acknowledge that. It is a fact of life.
Not so very long ago, much of our so called civilised society found it hard to come to terms with issues such as homosexuality and to accept such things as same-sex marriage. When I grew up, the thought of women serving on the front line in our armed forces was unthinkable and my mother, a life long Tory, was uncomfortable with a women being Prime Minister. That's the way it was, that was the way people thought.
But time moves on, and we must too. If our tennis hero was right to correct the unintentional sexism in his interview, and if the PM was correct in saying gender shouldn't be the issue, then those who ask us to "mind the gap" are right too.
But let's not go over the top. Because just as sexism and gender stereotyping is wrong, so too is unleashed outrage. Sometimes the former is a consequence of our upbringing. Often, it is not intended to hurt or to insult or to offend. Our response should be to educate rather than to berate. To explain, not explode. But equally, to accept that the way we were is not the way we should be now.
So, as I said, we need to talk about sex. But lets take a chill pill whilst we do it.
All is well
My regular reader – hello again – will be tired of my tales of woe about airline travel.
In the past few weeks I have been on a dozen or more flights. So time to heap praise where and when it is due.
Mostly, in my case, to Edinburgh Airport. Despite being high season for holiday travel, getting through security has never been better. Plenty of lanes open and calm and courteous staff.
Even the new BA food service almost worked with the flight attendants making it right down the aisle.
And, astonishingly, flights which left very nearly on time. Indeed, one which arrived early.
The pilot had to apologise for any convenience caused.
A truly great place to be
Living in Edinburgh, the impending arrival of the Festival brings mixed emotions for many. In particular, the Festival Fringe.
The biggest arts fest in the world brings our capital to life. The population doubles. The fun is never ending but so too are the queues. The popular shows and venues are rammed packed. But so too are the streets and pavements.
But it is a truly great place to be in August whatever your taste in light, or heavy, entertainment.
A highlight for me will be the return of my niece, Megan Juniper. Her debut show last year, Love Me Tinder, was a rip-roaring success.
This year she is back. I would like to tell you the name of this year's offering, but the editor won't let me. It is too rude…
So if you like your comedy on the adult side, check out LeggyBlondeProductions.
Shameless plug over.