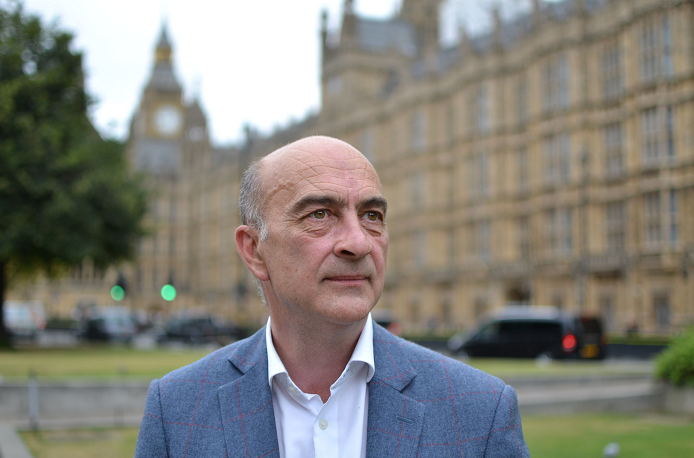 It was an early autumn day in London.
I'd popped into Number 10 to pick up a few papers before getting an early morning flight to Edinburgh. As I was about to walk out through that famous black door, a voice behind me asked: "So, Ramsay. What is the result going to be?"
"A 10-point win, prime minister. A 10-point win."
My reply got a nod and a smile from the "Boss", David Cameron.
And so, with fingers crossed and with a sense of hope but real expectation, I walked out and along Downing Street to fly north for a day which would decide the future of Scotland and the very existence of the United Kingdom.
That day was this day, three years ago. The day when Scotland decided to remain part of the UK.
It had been a seemingly endless campaign. Around 1,000 days of slogans, sound bites, smears and scars. For most of it, few ever doubted what the result would be.
All that changed in the final fortnight.
Because on that fateful September day in 2014, there were real doubts. It had been a torrid time. Less than two weeks earlier, shockwaves had reverberated around the UK Government and the No campaign when a poll was released showing, for the first time, that Yes was ahead.
Throughout the long campaign, although they had narrowed, every test of public opinion had been firm in the view that the message of "Better
Together" would win the day. Every commentator agreed.
The poll was, as I came to realise at the time, the best thing which could have happened.
The biggest fear which many had was that a "No" win was thought to be in the bag. As a consequence, could we get our voters out? Complacency had been our biggest concern.
But now, there was no hiding place. Those who thought they had the comfort of remaining silent now knew they had to speak up. In boardrooms and bars, it had just got real.
Voters who thought they could sit at home, or use the referendum as a protest vote, had that luxury ripped away.
As I arrived in the Scottish capital, my optimism was reinforced. I was walking along the west end of Princes Street when I noticed something which had been absent until that day.
The people of Edinburgh, in their quiet, reserved and understated way, were showing their colours. We had become used to loud-and-proud and in-your-face Yes badges, banners and graffiti. Especially in Glasgow.
But Edinburgh, genteel and introverted, had largely gone about its business with nary an outward sign of what the good residents thought.
Yet that had changed. On referendum day, on the only day which mattered, the silent majority decided it was time to be seen. Badges were worn. Discreetly on the lapel, but there nevertheless.
"No" voters acknowledged fellow travellers with a quick nod and a smile. Today, they seemed to say, is our day.
All of this reminded me of the first occasion when I knew that it would be all right on the night. It was ahead of the London Olympics when the torch had made a tour around the UK.
When it was paraded through the towns and villages of Scotland, the people turned out in their thousands, just as they were doing elsewhere in these islands.
It showed that there was, outside of politics, a large body of people who were comfortable to associate as being part of "Team GB".
And so it came to pass. Scotland said "No".
But it has taken three years for that message to really settle in. The majority of the people laid the issue to rest on this day 36 months ago. And, at long last, our politicians have too.
There are a few who cling to the hope that Freedom 2, the referendum re-run is still coming soon. But they are dreamers and they are the few. The many, and our nation, have moved on.
The heroes
I know Parson's Green Tube station well. It was there, last week, that a bomb exploded. Or, more accurately, partially exploded. But it was an act of terror and 22 people needed medical care.
As ever, the emergency services were heroic. Sadly, all too used to dealing with such incidents, they were quickly on the scene: evacuating, reacting and reassuring.
Behind the scenes, colleagues in the Met Police and MI5 were on the hunt for the bomber and their associates. Scouring CCTV, interviewing passengers and staff, speaking to sources. Working around the clock to track them down.
Crucial to such work is keeping control of what is said, and when it should be said, to the public. Wild speculation is their enemy. Informed or ignorant, it doesn't help them do their job.
So when Donald Trump claimed that the bomber was "in the sights of Scotland Yard" in a tweet, he demonstrated poor judgement, engaged in idiotic speculation and undermined our police and security services . He didn't know – but had to pretend that he was in the loop.
So please, POTUS, concentrate on putting your house in order, and stop sticking your oar into ours. It wasn't big, it wasn't clever and it didn't help.
Let's hope it is Brealistic
On Friday the Prime Minister, Theresa May, will give a major speech on Brexit, in Florence. Let's hope it is Brealistic.
It may just be me, but any mention of Florence takes me back to the Magic Roundabout, Zebedee, Brian, and Time for Bed…
Anyway, during my time in Downing Street, there was one thing which was sacrosanct. The Number 10 Grid. The tool by which messages, announcements and news is co-ordinated.
It is a necessary part of government comms – with so many competing departments and ministers, making sure that core issues get their moment in the sunshine of the media matters a lot.
So there has been much gnashing of teeth in Whitehall over the weekend after Boris Johnson decided to launch a 4,000 essay on his view of our future outwith the EU.
The angst was partly over the reheating of the Leave campaign's "promise" that the NHS would get a £350million boost on exit.
BoJo went there again. For what it's worth, his claim is arithmetical nonsense, economically ignorant and politically stupid.
But much of the anger was at his disregard for the grid – especially as it came in the immediate aftermath of the Parson's Green Tube bomb. His insensitivity over the timing was worse than his disdain for No10 oversight of messages.
The episode has made me realise that it is time – beyond time – for politicians in all parties to drop the labels of Brexit and unite under one.
Our country needs them all to be one thing. Brexit Ready Brealists.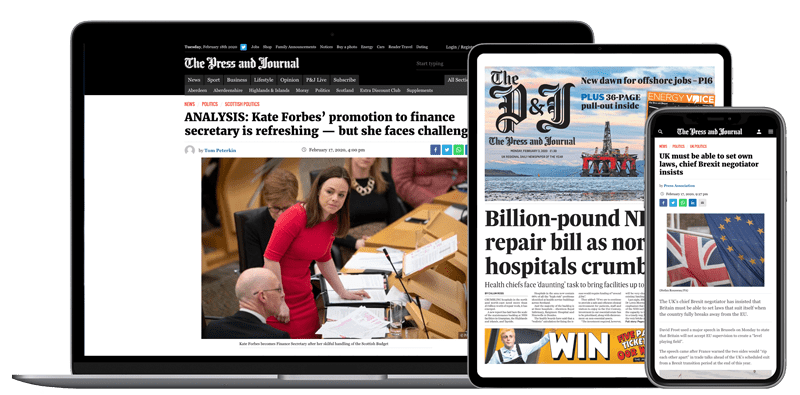 Help support quality local journalism … become a digital subscriber to The Press and Journal
For as little as £5.99 a month you can access all of our content, including Premium articles.
Subscribe