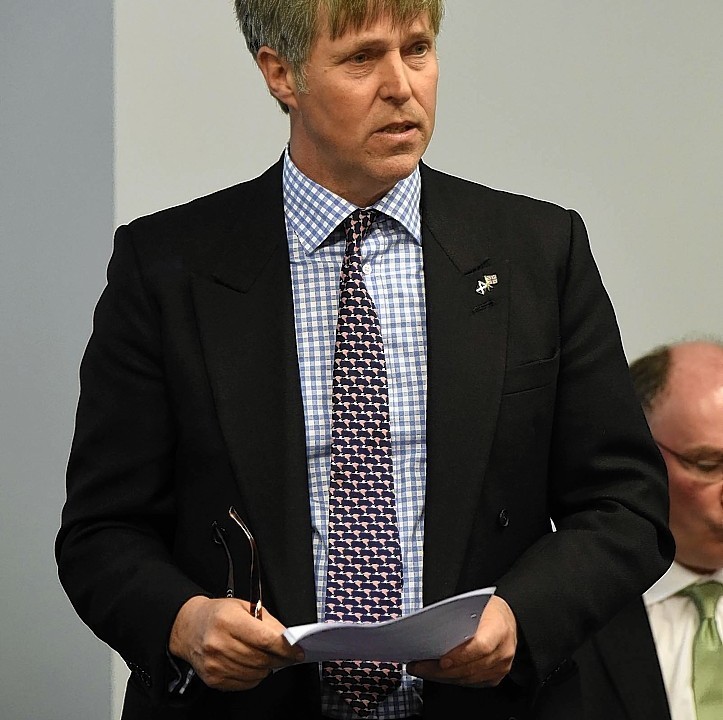 Next year, the National Health Service will celebrate its 70th anniversary.
Since its establishment, in 1948, the NHS has become a much-cherished institution and indeed a source of national pride.
Doctors and nurses have been everyday heroes to generation after generation. We respect them as we do the remarkable advances in health care we have witnessed in the UK.
The celebrations of the NHS birthday are truly deserved; however, we must also ensure that the next seventy years are also ones we can cherish and celebrate. Thus the well-documented problems affecting the NHS in the Highlands and across all of Scotland should not go without comment. Communities are rightly concerned.
Not a week goes by without more troubling news of overstretched services, under-supported staff and unfilled posts. In recent months, the Board of NHS Highland has overseen a number of crises.
In July, the Board of NHS Highland were forced to apologise after a Scottish Public Services Ombudsman found there had been unreasonable delays to knee surgery. In August, admissions to New Craigs Hospital and the Cambusavie Unit at Lawson Hospital were suspended due to staff shortages. In September, it emerged that a shortage of radiologists had led to serious delays in surgery and emergency reporting, with 8,000 films unreported.
In spite of these problems our doctors, nurses and consultants have continued to show incredible fortitude and dedication which we must always acknowledge. I have heard many tales of our nurses and doctors going above and beyond the call of duty, while under extreme operational pressures.
Whilst doctors and nurses are rising to the challenge, I am concerned that both the Scottish Government and the Board of NHS Highland are falling short in supporting them and meeting expectations especially in the Highlands and Islands.
The current redesign of health services for the Isle of Skye and Wester Ross to name just two, is a case in point. The centralisation of health services in Broadford has rightly angered communities in North Skye and the Isle of Raasay who feel their needs are not being fully considered, given the proposed service reductions that will affect them.
The Scottish Government and the Board of NHS Highland continue to plough on with the controversial Highlands health provision redesign despite growing public dissent. It is not yet too late for them to change course and I call on them to do so. There is still time to urgently address the concerns of those, not only in North Skye and Raasay, but also those in Caithness, Sutherland and Strathspey.
Whilst I understand the financial pressures that the Scottish Government and the Board of NHS Highland currently face, they must ensure they put patients and medical staff first. And put people before politics.
For too long, we have seen a Cabinet Secretary for Health and Sport who, when challenged about staff shortages and suspended services, has too readily relied upon the excuse that the remoteness of the Highlands and Islands presents difficulties when it comes to recruitment and health service design.
We have heard this excuse on too many occasions and there is a danger that such thinking is sapping the energy and ambition of the Scottish Government and health care administrators to act. The Highlands and Islands present some significant geographical challenges, but these are obstacles that can be overcome if we set our minds to it.
In the last century, glens and lochs did not stand in the way of healthcare visionaries from providing medical care to remote crofting communities where health services where almost non-existent.
From 1913 to 1948, the Highlands and Islands Medical revolutionised care for 300,000 people in the region, offering doctor and nursing services, local hospital surgery and specialist care. Working in remote areas became an attractive career option for medical practitioners and healthcare provision was of a higher standard than much of Britain.
In 1948, the National Health Service further built upon these achievements by guaranteeing universal, comprehensive and free at the point of need health care to all in the Highlands and Islands.
As the country gears up to celebrate the 70th anniversary of the NHS, the Scottish Government and the Board of NHS Highland must reflect on the past. They must channel the pioneering work of the Highlands and Island Medical Service and maintain the founding principles of the National Health Service.
It is time for them to match the commitment of doctors and nurses and take more urgent action to provide the best possible health care.
Time to build and support teams, not dismantle them.
In every one of the 40 surgeries I held this summer, from Portree to Bettyhill and Dalwhinnie to John O'Groats, and every business I visited, there was a common call to ensure everyone was connected. Not just by roads but also by broadband.
To allow our businesses to flourish and our children to make the most of their education and employment opportunities, we need fast broadband. It is not just rural areas that are suffering but also urban areas. I believe that all politicians will be held to account if this is not delivered as quickly as possible.
The SNP-led Scottish Government missed a golden opportunity to announce greater strides in improving mobile 4G and broadband connectivity across Scotland when they launched their programme for Government.
There is huge scope to accelerate delivery, bringing the roll out of high-speed broadband and giving our businesses the boost they desperately need. Investing in digital infrastructure sooner rather than later would ensure a growing Highlands economy leading to more jobs and more income.
But no acceleration for the delivery of broadband was announced – those in the Highlands and Islands will still have to wait in the digital slow lane until 2021.
This will come as disappointing news especially to communities and rural economies who have fibre cabinets within touching distance but still out of reach.
The harvest season has arrived and would be finished if it stopped raining. The temperature has dropped and the nights are closing in. In the Highlands, the swallows have gone, the geese are here, the leaves are falling – all signs that summer is past.
Some, like Keith Brown MSP and Transport Scotland, appear to be autumn deniers. They don't accept the word of meteorologists who say that autumn begins on September 1st and also disagree with astronomers who claim the autumnal equinox on 22nd September is actually the start of autumn.
So why the confusion? It is really quite simple. If autumn has started, then both Keith Brown and Transport Scotland would have to admit that the £35 million A9 dualling Kincraig to Dalraddy programme is now late. They have repeated claimed it will be finished in the summer of 2017, a claim repeated barely three weeks ago.
All we can hope is that both he and Transport Scotland don't confuse summer with winter. Winter is coming which will be welcomed by skiers and climbers who visit the Cairngorms National Park. Let's hope we can all shortly welcome, and definitely before the 'gritters' deploy, the opening of the Kincraig to Dalraddy section of the A9.
Edward Mountain, Conservative MSP Highlands and Islands