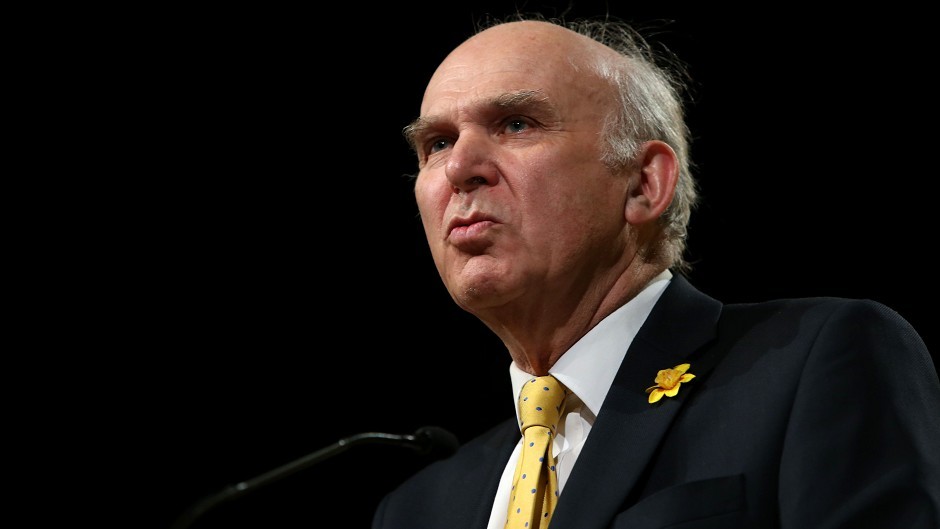 The Liberal Democrats recently unveiled research by the London School of Economics which shows the Scottish economy will be hit to the tune of £30bn should Theresa May take us out of the EU without a trade deal in March 2019.
The UK as a whole could, according to the LSE estimates, lose £430bn in the space of five years.
Aberdeen would be one of the parts of the UK that suffers most, losing 7% – £3.8bn – of the value of its goods of services in that short period.
Indeed, Aberdeen would be hit more badly than anywhere else in Scotland by percentage. Edinburgh, for instance, would lose 6%, which amounts to around £5.5bn, while Glasgow would fall 5.5%, or by £5.4bn.
A softer Brexit, similar to the arrangement the EU has with Norway, which would see the UK retain full access to the single market, is still damaging, but the decrease would be far less substantial.
Aberdeen would lose £2.4bn under those terms, though it's worth noting that is still nearly £500m a year for a city with a population of just 235,000.
This is further proof that the government's threat of a no deal Brexit is not a negotiating tactic worthy of the name. It is self-harm.
It is difficult to envisage a situation where any deal struck will be better than the preferential trading arrangements we already enjoy.
But a no deal would be an absolute disaster, resulting in tens of thousands of job losses in the financial services sector alone.
The BBC recently revealed that the Bank of England thinks 75,000 jobs could go, and then there are the roles in manufacturing, agriculture and non-financial services that will be lost.
Either way, we need to let people decide whether they think the new offer is preferable to our current relationship with the EU.
This is a different vote to the one that occurred last year, because people would know what they were voting for.
What we argue is that this would be the first referendum on the facts. When I took over as leader earlier this year, the prospects of this referendum happening looked fairly unlikely.
However, more and more parliamentarians are now privately noting this is a choice the public should be given. The chances of this happening, I believe, are growing.
And we must give people the chance to stop Boris Johnson, David Davis and Liam Fox driving us all off a cliff.
Feel comfortable in aspiring to enter politics
It is a little over 20 years since I first entered Parliament. There have been all manner of extraordinary political turmoils during that time – the Iraq War, the financial crisis and the expenses scandal to name but three.
Now, we have Brexit which could reshape politics and the economy for generations. Meanwhile, the revelations of sex pests abusing their position requires a huge cultural shift in Parliament.
All parties have had issues of this kind, including mine.
In response, my party has spent the past three to four years reforming its procedures for complaints in an effort to learn from the mistakes of the past.
For example, we employ a pastoral care officer and make sure there is a safe, secure environment for people to pursue their grievances, while records are kept to establish patterns of inappropriate behaviour.
We would be wrong to claim this is a perfect system; our procedures are a work in progress and they will always need to be reviewed for improvement.
But we have got better and the cross-party steps being made now should see a safer, more acceptable parliament that will, hopefully, make sure young people can feel comfortable in aspiring to enter politics.
Defeating a Conservative is always satisfying
The great Liberal politician Eric Lubbock came up with one of the classic political lines when he lost his seat nearly half a century ago.
He said: "In 1962, the wise, far-seeing people of Orpington elected me as their member; in 1970, the fools threw me out."
There are, of course, few fools in my Twickenham constituency, but I'd like to think they showed some wisdom in voting me back in this year after two years of exile. It's hard not to take it personally when you lose your seat, as I did in 2015, but I think I am a better MP for spending two years back in the real world – if writing a novel can be called the real world.
At the very least, the benefit of making time for weekly dance lessons means I am better at the foxtrot than when I was on Strictly Come Dancing in 2010.
I didn't expect to be an MP again, let alone leading my party, seven or eight months ago. This week, I was given the 'comeback of the year' prize at The Spectator magazine's political awards, edging out Michael Gove, who is now environment secretary after being sacked from the Cabinet last year.
Defeating a Conservative is always satisfying and I hope our Scottish leader, Willie Rennie, enjoys the same feeling later this month when he takes on Ruth Davidson in the Scottish Politician of the Year Awards.
It's time for the far-seeing judges of Scotland to prove their wisdom and vote Rennie!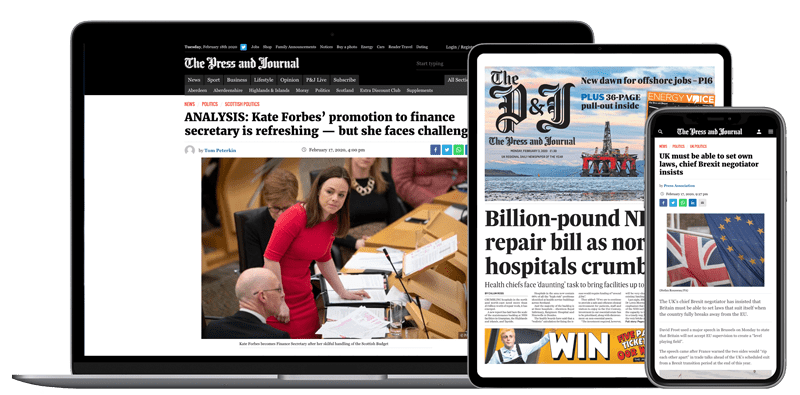 Help support quality local journalism … become a digital subscriber to The Press and Journal
For as little as £5.99 a month you can access all of our content, including Premium articles.
Subscribe