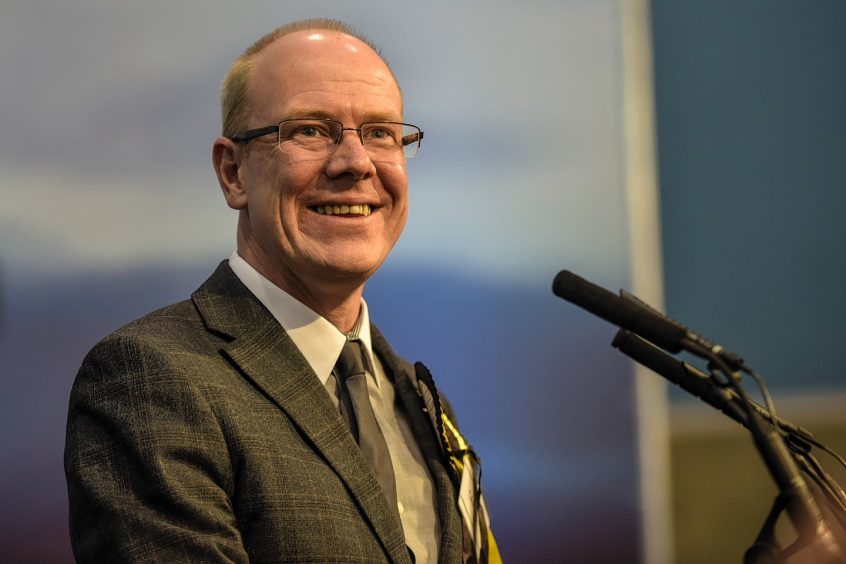 I want to see a Scotland where everyone can play a full part in society and with empowered communities able to shape their individual and collective futures.
Supporting and encouraging people and communities to do things for themselves is a vital part of our drive to promote social justice, strengthen communities and tackle inequalities.
The Middlefield community project @theHub is a great example of a community self-organising and expanding to provide a range of services to those living in the Middlefield, Cummings Park, Marchburn and Heathryfold areas of Aberdeen. Their services include individual support and help, adult and family learning and parent support.
Through our Community Choices programme we are also supporting councils to get communities involved in decisions on local budgets.
Earlier this year the U Decide initiative put decision making into the hands of local communities as they voted on which projects were needed in their area.
And now Aberdeen City Council is enabling council tenants in the Wales Street area of the city to have a direct say over how money is spent on improving their area.
I'd also like to see a Scotland where everyone has a safe and warm place to call home and this government is determined to increase and accelerate housing supply across Scotland which is why we have committed to delivering at least 50,000 affordable homes, backed by £3billion, during the lifetime of this parliament.
A key development in the north-east is the 30-unit flagship housing development at Barrasgate in Fraserburgh. Completed in November 2016, the project excels in meeting local housing needs and the wider regeneration of this area.
The project has used modern methods of construction to support our greener homes innovation scheme objectives, and it is anticipated that tenants can expect lower energy bills. Four of the 30 properties were specifically designed for people with physical disabilities, all fitted with level-access showers, and most of the other properties are designed to be easily adaptable if needed to meet the future needs of tenants living there.
Interestingly in six of the properties, the energy use and tenant energy consumption will be monitored for a period of 15 months by the Robert Gordon University, and this information will be used to assist in the design and specification of future new-build houses.
As housing minister I realise many people seeking to build a bespoke home, tailored to their family needs, can find it tough getting the right advice and securing funding.
So this week I was delighted to announce a £4million self-build loan fund, offering financial backing to people who want to build their own homes across Scotland. There was a lot of interest in the fund following the launch of an ongoing pilot in the Highlands, which is why we made an early announcement on the national roll-out.
This will give potential applicants the time to investigate housing plots and obtain the necessary permissions, so they can be ready to apply to the fund when it opens and enable many more families to achieve their dreams of a home of their own.
This is all good news. However delivering affordable housing cannot be done in isolation, which is why the Scottish Government can only deliver its ambitious housing targets with the help of local councils, housing associations, private developers and others.
Achieving our vision for housing and a fairer Scotland needs their hard work and commitment as much as ours.
Kevin Stewart, SNP MSP, Aberdeen Central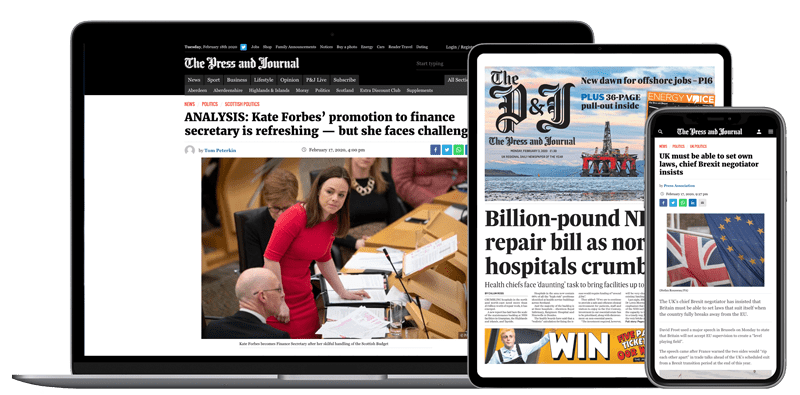 Help support quality local journalism … become a digital subscriber to The Press and Journal
For as little as £5.99 a month you can access all of our content, including Premium articles.
Subscribe