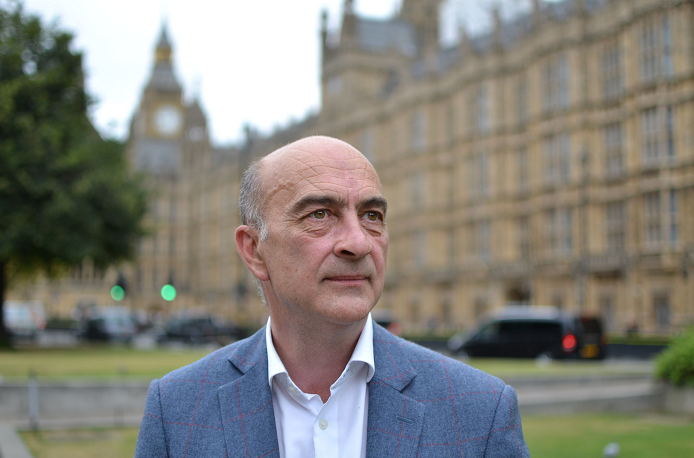 My school song used to have an unofficial alternative verse.
It was sung sotto voce by the older kids. The printable part ran: "A cheer, a joyful cheer. There's tuppence off the beer. There's thruppence off the income tax but still it's far too dear…"
Welcome to Budget week when the chancellor, Philip Hammond, will open his battered briefcase and reveal his cunning plans for our finances.
It is one of the parliamentary occasions which I remember well from my days in Downing Street. Back then, it was George Osborne who had the unenviable job of trying to reconcile the demands of departments for more money with the needs of the nation to live within its means.
I recall his fondness for squirrels and rabbits – of the political variety. Playing the age-old Budget game of making the most of the good news and diverting attention from the bad. The squirrel being the eye-catching, maybe less important announcement and the rabbit the unexpected headline grabber pulled from the magician's bag.
It was the political equivalent of a spoonful of sugar to help the fiscal medicine go down.
It was an arena in which he revelled. The culmination of months of negotiations and planning, a day in the limelight, the finances of families, business and the nation at stake.
A day of great import, but great theatre too. He was ever ready with a joke or three at his opposite number's expense, and was often the author of the cutting quip. He had the great ability to be forensic and funny in the same sentence.
The job of being guardian to our finances now falls to Philip Hammond. Much has been written about this chancellor. Some of it true. For my part, his greatest assets are a coolness under fire and a steely determination to do what is right for the long term. He would rather be proved right in the fullness of time than grab glory headlines for a day only to be proved wrong later.
His monicker "Spreadsheet Phil" rankles him. He has, contrary to popular belief, a dry wit and an acute sense of mischief. He doesn't suffer fools easily but will listen to sound argument and reason.
He now is the arbitrator of the competing voices for his largesse: those who do well for their cause will not be those who shouted loudest, but those who argued best.
New quids on the block
Which brings me to Scotland. How will we fare on Wednesday? This is a watershed budget, when the influence of the new band of 13 Scottish Conservative MPs will be tested. Will there be wins for whisky, for the North Sea, for our cities? Can this baker's dozen, Mundell's brigade, find their voice and deliver for Scotland?
And this is a Budget when the government's vision for a post-Indyref, post-Brexit and post- austerity Britain starts to take shape. When we face the choice of either being shaped by the new digital, global world or instead doing our best to shape it.
When Mr Hammond sits down on Wednesday afternoon, the focus will then switch to Holyrood. The block grant will be known. The UK's fiscal framework will be in place. The tax and spending focus will then fall upon the Scottish Government.
Between them, Scotland's two governments will decide your take home pay, your perks and your public services.
I doubt there will be tuppence off your beer. Nor thruppence off your income tax. But let's hope we can still raise a glass of fizz to Fiscal Phil.
Inspirational people
Twice last week, I had the privilege to be present when heroes of today were applauded by their peers.
The first was at the Scottish Politician of the Year awards. The hero that night was not a politician, but Amanda Kopel who won the trophy for Campaign of the Year. Hers is a story of true grit and dogged determination as she fought, and won, for age discrimination in dementia care to be removed. Her late husband, Frank, had been a renowned footballer but was struck by the disease at a young age.
Before he died, Frank and Amanda vowed to fight for future sufferers who were under retirement age to be given the same support as those over 65. They argued that an arbitrary age limit should not decide whether you got state support. Illness knows no age barrier, so why should the NHS? Frank lost his battle with the disease. But Amanda has won hers.
She got the only standing ovation of the gala night in Edinburgh. And rightly so. She is a remarkable human being.
On Friday night 500 people turned out to support "Just a sports quiz" at Murrayfield, raising funds for Euan's Centre, which does amazing work in support of those with motor neurone disease. It was graced by the presence of Euan Macdonald himself and big Doddie Weir who has been diagnosed with the so far incurable MND.
The Scottish and Lions rugby star is a towering figure in the fight to find ways of slowing, stopping and one day curing this killer illness.
Between them and my friend, the late Gordon Aikman, they have raised public awareness, forced MND into the political agenda and shown the kind of courage in the face of adversity which few of us could ever muster.
They and Amanda are inspirational. Whilst the rest of us obsess about ourselves, they dedicate themselves to the plight of others. They should be proud of all they are achieving.
Making light of it
A power cut in Edinburgh made me realise how much we take for granted as we go about our daily doings. The city centre was plunged into darkness. Traffic lights and street lights went out. Cars battled for the right of way. Mobile phones glowed as their torches were turned on. People poked their heads out of their front doors to check that it wasn't just them in the dark.
ATMs closed down, but even those with money couldn't spend it. People stopped at shops but were unable to enter. The emergency lights were on in some, but the tills were off in them all.
Technology had failed and we floundered. Homes grew cold and tempers hot. But at least I now know where the torches are in my house. If only I'd bought batteries…