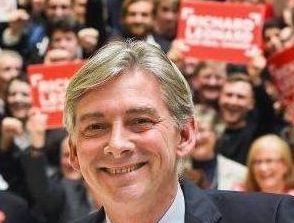 This week the Tory chancellor delivered a failing Budget, on a failing economy from a failing government.
They are rudderless and without a plan to grow our economy, help our industries and create the workforce of the future.
It was a Budget that offered more of the same – that is to say more austerity and the continuation of an economic plan that simply isn't working.
The statistics on wages and living standards bear out the consequences of Theresa May's failed austerity agenda.
Wages are falling and real earnings are still lower today than they were in 2010.
Those figures will come as no surprise to the millions of families across the country who have seen their pay packets squeezed over the last seven years.
That personal debt levels are rising won't come as any surprise either, as more and more people are having to rely on payday lenders and crisis grants to afford basic necessities.
Yet despite almost a decade of despair, the chancellor chose to ignore the pleas for help from the most vulnerable people in society, and carried on regardless.
Perhaps we could have predicted this from a man who claimed at the weekend "there are no unemployed people in Britain".
Much like last year, this week's Budget offered nothing but another empty well when it came to support for the oil and gas industry.
Thousands of workers have lost their jobs since the downturn in oil price and many more are in danger of the same fate.
What's more, the downturn hasn't just affected this important industry alone. The consequences have harmed the entire north-east economy, meaning job losses throughout the supply chain and in the hospitality industry as well. What I have advocated from the start has become clear; offering tax breaks to multinational companies is not enough to save jobs. Radical action is needed. And it is radical change that Labour offers.
Earlier this year, Labour set out a plan to protect the industry. We have and will continue to urge the UK and Scottish governments to implement tougher measures of intervention.
For example, crucial oil and gas infrastructure could be bought up by the government before it is scrapped. Assets such as platforms and pipelines that are strategically important for the industry could be brought into public hands, to ensure they are preserved for the industry's recovery.
We simply cannot, and a Labour government will not, allow workers in the north-east to be treated like a tap that can be turned on and off by multinational companies, dependent on the oil price.
It could all be so different. A Labour government would produce a budget and an industrial strategy that delivers real change for working people. We would protect jobs in the north-east, increase the minimum wage to a real living wage of £10 per hour and create a Scottish Investment Bank with £20billion of lending power to kick-start growth in the economy.
This was yet another disastrous Budget from the Tories. Let's campaign to make sure it's their last.
Next month the first meeting of the new board set up to oversee Highlands and Islands Enterprise will be held.
It is only after a hard-fought campaign by this newspaper, "Keep HIE Local", supported by the Scottish Labour Party, that the SNP government dropped their plans to end local accountability for the Highlands and islands agency altogether.
While that was a welcome move, it is important the new strategic board that will oversee HIE isn't used to centralise control in Edinburgh or Glasgow or dilute the independence of the body.
I travelled all over Scotland in the last three months as part of the leadership election, and was fortunate enough to spend time in the Highlands meeting not just Labour party members, but ordinary people up and down Inverness High Street.
It was clear to me from those conversations that there remains a compelling case for a distinctive enterprise body dedicated to this area.
But more than that, it was clear to me from those conversations that real change is needed in the economy.
As first minister, I will lead an industrial strategy that seeks full employment and promotes co-operative ownership and community-led not trickle-down economics.
It is only with radical policies that we can create a society in Scotland that works for the many, and not the few.
It was only six days ago I was elected as leader of the Scottish Labour Party and what a week it has been.
When I joined the Labour party as a student in Stirling 35 years ago, I did so for the same reasons that I stood in the leadership election – to bring about real change and to empower the many and not the few.
It's an incredible honour and I've been humbled this week to meet so many voters, workers and activists inspired by our message of real change.
I never got active in politics for the glamorous life but it has been quite something touring television and radio stations over the last week – talking about everything from fighting cuts, bringing about radical change to Scottish politics and yes, answering questions about a reality television programme I have never watched!
From the moment I was elected, I hit the ground running.
That very evening standing alongside BiFab workers at their yard in Methil and then up early the next morning meeting members and hearing from voters on their doorsteps in Rutherglen, through to my first FMQs yesterday, quizzing Nicola Sturgeon over her plans to cut fire services.
My leadership will not be driven from inside the bubble of parliament, it will instead always be driven by real people and the real issues that matter to them.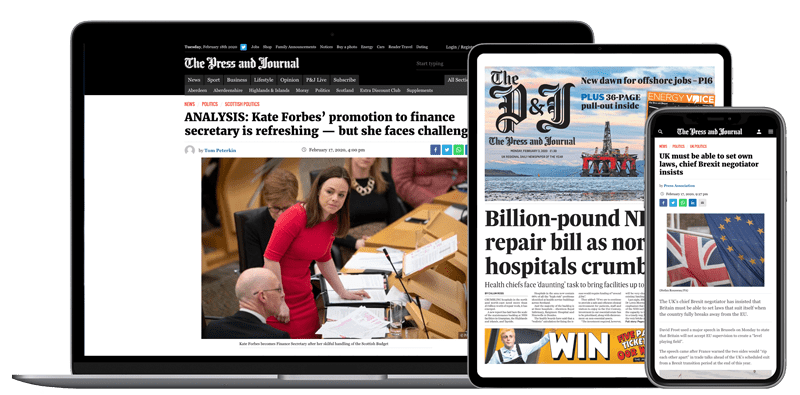 Help support quality local journalism … become a digital subscriber to The Press and Journal
For as little as £5.99 a month you can access all of our content, including Premium articles.
Subscribe