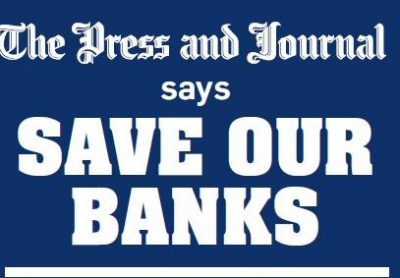 It's hard to be sure of the precise moment when a high street dies.
It might start with the loss of a big name shop, then a standalone post office becomes a counter in a newsagent.
Before long empty premises can outnumber thriving businesses.
In many places the local bank branch is the last bit of glue holding the community together – it's the reason to visit the high street at all, the source of the passing trade supporting small and medium sized businesses, the place where those same businesses are able to pick up their cash float for the day and where they bank their takings at the end of it. The place where people – of all ages – feel comfortable about talking about their finances.
And whatever the banks' bean-counters might wish, there is no app for that.
Equally, suggesting a post office is always a suitable alternative venue is to diminish the service people look for from a bank. Why should customers pay bank charges if the new model is do-it-yourself?
I heard the other day about a post office located in a pet shop – fine for buying some stamps, but not the ideal place to discuss your personal finances.
This week I wrote to the Financial Conduct Authority and the Bank of England deputy governor in charge of regulation, calling on them to intervene in the swingeing branch closure programmes by the various banks – the most recently being RBS.
Much of the justification given for these plans – beyond the naked cost-cutting while executives pick up seven-figure bonuses – is that technology is making branch banking redundant.
There may be some truth in that for the tech-savvy in urban areas. But for many people in parts of Scotland left behind by the broadband revolution, not to mention older or vulnerable customers who are understandably apprehensive about internet banking, that claim is laughable.
It was right that government bailed out the banks almost a decade ago, but the return on our investment as taxpayers does not have to be entirely measured in pounds and pence.
Now is the time for the banks to demonstrate that they have changed, and that they recognise their wider social responsibilities.
Now is the moment for the Chancellor and the Scottish Secretary, in conjunction with the regulators, to get hands-on and act in the interests of all of us, as the majority shareholder in RBS.
That is why I am backing the Press and Journal's Save Our Banks campaign.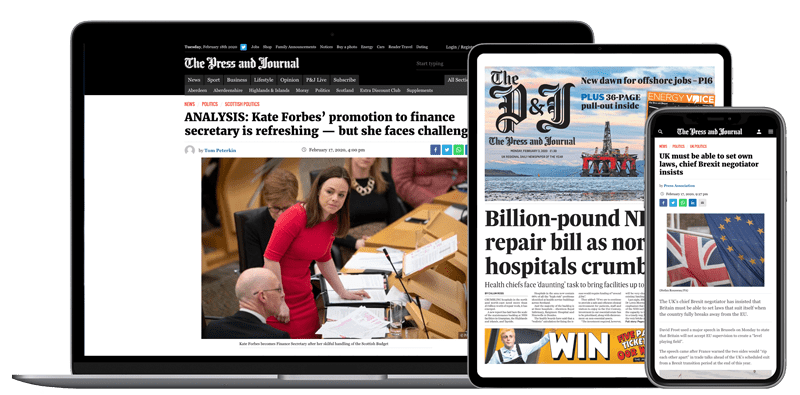 Help support quality local journalism … become a digital subscriber to The Press and Journal
For as little as £5.99 a month you can access all of our content, including Premium articles.
Subscribe