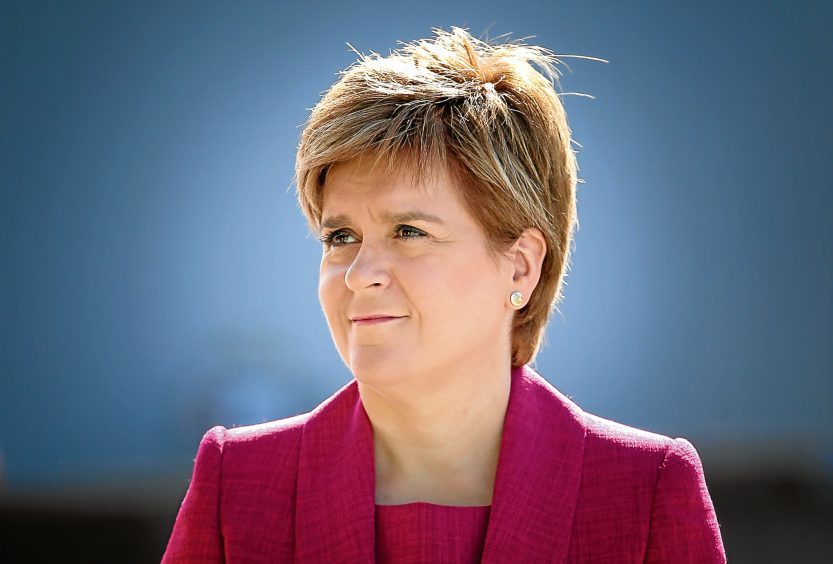 First Minister Nicola Sturgeon has today backed the Press and Journal's Save Our Banks campaign.
Last month, RBS announced plans to close 62 Scottish branches – including Barra, Wick, Aviemore, Grantown, Banff, Ellon, Huntly and Bridge of Don.
The bank says the branches are not commercially viable, and insist more and more people are using online services.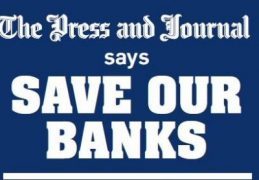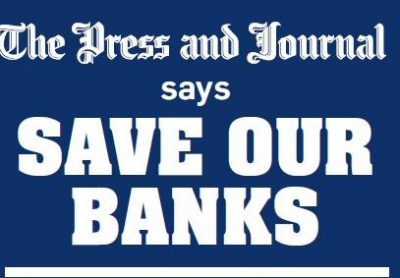 Now our campaign has won cross-party support, with both Ms Sturgeon and shadow Scottish Secretary Lesley Laird, alongside Scottish Lib Dems and north-east Scottish Conservatives, to demand RBS thinks again.
Ms Sturgeon said: "I know more and more of us do our banking on the internet or by phone but that simply isn't an option for everyone. RBS and the banking industry need to think again."
The Press and Journal has already highlighted how the current plans will close the last branch in 13 Scottish towns, sounding the death knell for these high streets.
We have raised concerns over the numbers being used to justify "regular customer" closures not seeming to tally with transactions in some branches.
We have shown a pattern of planned closures matching current broadband blackspots, making online banking an impossibility.
The Save Our Banks campaign will be keeping the pressure up in 2018.
First person piece by First Minister Nicola Sturgeon
Communities across Scotland are rightly concerned about the impact RBS's decision to close branches will have on local businesses, employees, the elderly and vulnerable and all those who need access to banking services.
I know more and more of us do our banking on the internet or by phone but that simply isn't an option for everyone. RBS and the banking industry need to think again.
Many older or vulnerable people rely on branches to conduct their banking, and while banks have a duty to support people to transfer to mobile or online banking, for many that simply won't be something they feel safe or comfortable doing.
Equally, mobile and online banking doesn't solve the problems of businesses, many of whom in rural communities will still take cash and who without local branches will now have to take significant time out of their working day to travel to the remaining branches to deposit their takings or to speak to someone if they need advice.
Since the decision by RBS was announced, the Scottish Government has stood with the communities affected.
We have called on the UK Government as the government responsible for banking, and as part-owners of RBS, to step up to the plate.
We have asked them to establish and enforce a guaranteed minimum level of service provision for essential banking services, recognising its importance across Scotland.
It was deeply disappointing this week to hear the prime minister continue to brush off my Westminster colleagues' requests when she should have been standing up for the public interest.
The Scottish Government will continue to do everything it can to support affected staff and to identify solutions that will preserve access to essential banking services but ultimately it is only the UK Government that can act to stop these branch closures.
That's why campaigns like the Press and Journal's campaign to Save our Banks are essential to add to the pressure.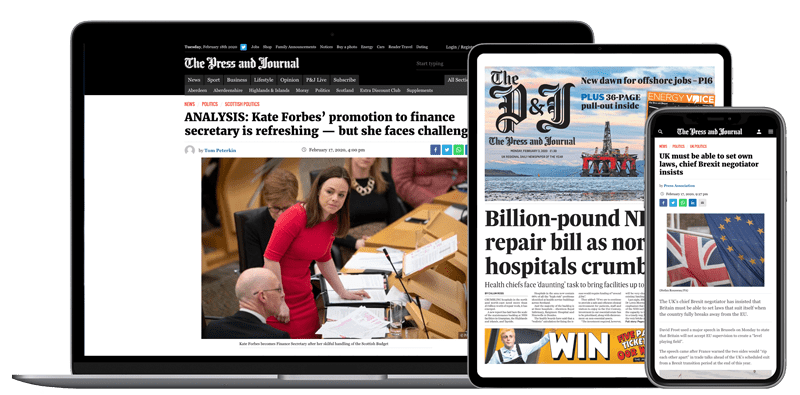 Help support quality local journalism … become a digital subscriber to The Press and Journal
For as little as £5.99 a month you can access all of our content, including Premium articles.
Subscribe