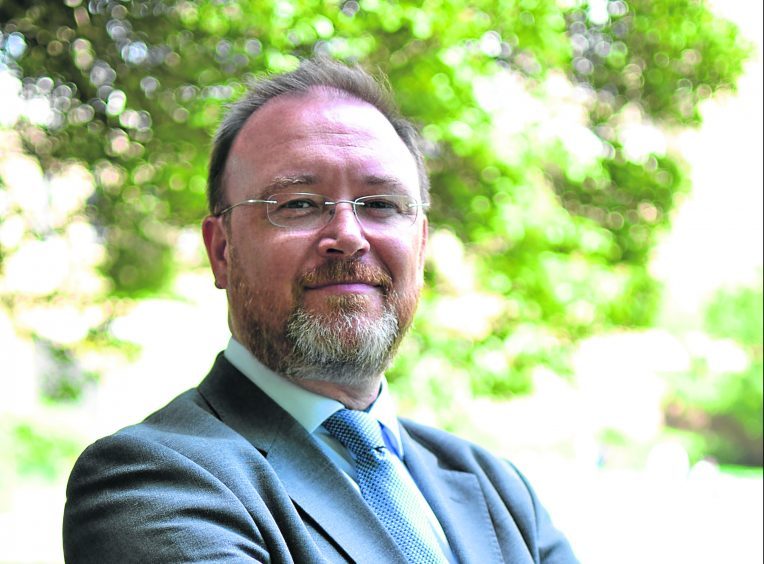 It is now eight years since RBS promised not to close branches when they were "the last in town".
That pledge lasted just four years, when the company announced it was shutting 44 such buildings across the UK.
This week, senior executives from RBS appeared before the Scottish Affairs Committee to explain why they are closing a further 62 branches in Scotland – 13 of which are also the last left standing.
RBS – bailed out by the British taxpayer during the financial crash – is shutting a total of 259 outlets in the UK due to "changing customer behaviour".
There is no doubt advances in technology have made it easier for many people to do their banking online – and a great many people don't use their local branch.
However, as the P&J's excellent Save Our Banks campaign has highlighted, that does not apply to all, and particularly not in rural areas.
The argument is one that I have made previously about the loss of local services.
Centralisation has been happening slowly for decades, and we are simply hollowing out many rural communities.
Indeed, a survey conducted by Scottish Rural Action found that many people already feel "left behind and forgotten".
There is a cumulative impact of the closure and withdrawal of local services.
In some cases, people can't get to the next town to go to a bank branch because the bus route has been scrapped.
We need more joined-up thinking at community level to minimise these unintended consequences.
There is also a serious issue around broadband connectivity, which is a big problem for my constituents.
The idea that people living in rural areas around the Banff RBS branch, for example, can bank online is laughable for those that struggle daily with connections of less than 2Mbps.
There are also problems with access for the elderly and people with disabilities, and local businesses are concerned about the limit for cash deposits at the Post Office.
All of these questions were asked in a robust manner by the committee in what was truly a cross-party effort.
While the bank's figures in terms of branch usage do show an ongoing decline, there were other statistics that were more challenging for RBS.
Any savings made from closing branches, for example, are outstripped by bonuses awarded to senior executives with several million pounds to spare.
The bank also spends far more on sponsorship for the Scottish rugby team – £11m a year – than the £9.5m that will be taken off the books by shutting branches.
All of this is hard to take for many taxpayers who feel that the company has a duty to the public following the bailout.
Despite the best efforts of the MPs, however, RBS has insisted it won't reconsider the closures.
But that is not the end of the story.
I will meet the new Economic Secretary to the Treasury, John Glen, next week to discuss what can be done to help my constituents, and those in other parts of Scotland.
Max Appeal
I was delighted to be invited to St Fergus Primary School in my constituency last week to meet pupils and staff who raised money over the festive period for two great causes.
One of the charities, Max Appeal, is directly linked to my work as chairman of the all-party parliamentary group on 22q11 deletion syndrome.
This is a lifelong genetic condition, estimated to affect upwards of 128,000 people in the UK.
It is the second most common cause of congenital heart defects, but there is still a lack of awareness – not just among the public, but among health and education professionals.
Many families affected struggle to access appropriate care for their children.
The main aim of the parliamentary group for the current parliamentary term is to try and rectify that situation.
We also want to explore what can be done with diagnostic testing, which has proved to be effective in the United States.
Correct and early diagnosis of the condition can help avoid complications in later life, which can be the result of misdiagnosis.
I have recently had the pleasure of spending time with families affected – including several from the north-east, and I am committed to doing all I can to support them.
Real buzz in the Broch
There is a real buzz about Fraserburgh in my Banff and Buchan constituency as the local football team prepare to take on Rangers in the Scottish Cup on Sunday.
Bellslea Park will be sold out for the visit of the Glasgow giants, with 1,800 supporters in the stands.
The game will also be broadcast to a potential TV audience of millions more around the world.
There will be a financial boost for local businesses and a feel-good factor and excitement among the community that you simply can't put a price on.
Newsagents, butchers and even the local bank have decked out their windows in the Broch's black and white colours in advance of the big match.
It has been great to see the pictures in the press in recent days and to see the town very much on the map.
This is what the Scottish Cup is all about, and I'm sure the players and fans will enjoy the match, no matter what the outcome.
A home win would certainly send shockwaves through Scottish football, however unlikely that may seem given the enormous gulf in resources.
I wish both sides the best of luck, and here's hoping for a good game.
David Duguid, Conservative MP for Banff and Buchan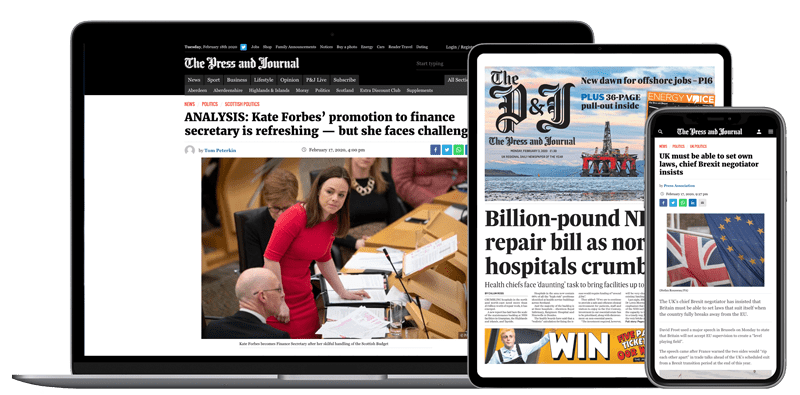 Help support quality local journalism … become a digital subscriber to The Press and Journal
For as little as £5.99 a month you can access all of our content, including Premium articles.
Subscribe