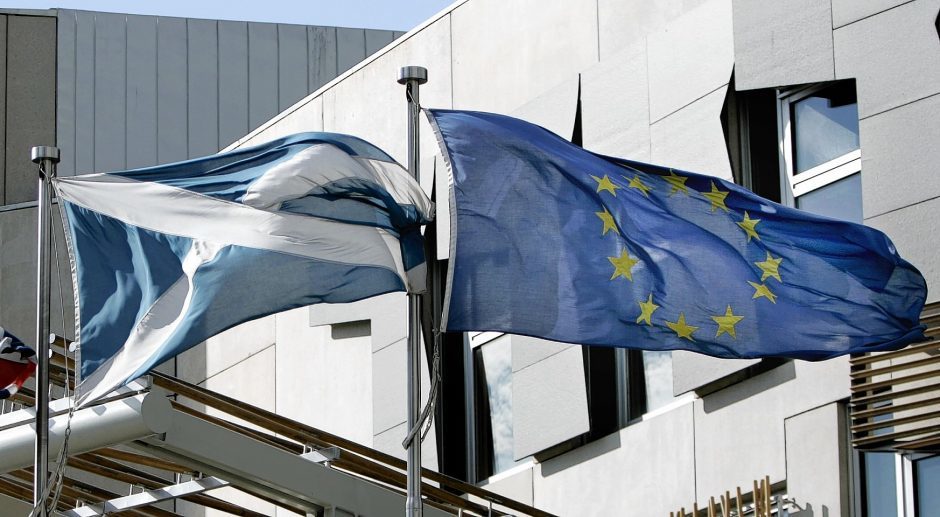 Amid all the political noise and media speculation, the UK and EU are edging closer to a transition deal on Brexit – with agreement expected in time for a European summit on Thursday.
It is by no means a straightforward process, but we knew that negotiations on leaving the EU would be complicated and drawn out.
However, progress is being made, and the Prime Minister outlined a clear plan for the UK's new relationship with Europe in her recent Mansion House speech.
My main focus, as shadow secretary for rural economy and connectivity at Holyrood, has been on how all of this will impact upon Scotland's farming and fishing industries.
There is still uncertainty around our exit from the EU, and problems facing both sectors that must be addressed.
There is no denying that, and there should be no doubt about the scale of the task.
But I have been very pleased to hear some straight talking from senior ministers – particularly Department for Environment, Farming and Rural Affairs (DEFRA) Secretary and former P&J man Michael Gove.
For example, Mr Gove has made clear, on several occasions now, that the UK Government will continue farm support payments at the current level until the end of this parliament in 2022 at least.
He also said, repeatedly, that it is up to the SNP Government at Holyrood to come up with a plan for farm payments north of the border post-Brexit.
I have been saying for months that this provides a great opportunity to design a system that is fairer and better suited to the needs of Scottish farmers.
Make no mistake, there is a prize to be had for our farming sector if we get this right.
We need action on that front, as I was astonished to learn via a freedom of information request that no modelling has been carried out by Scottish Ministers on this.
It is simply not good enough for our Rural Economy Secretary, Fergus Ewing, to stand up in the Holyrood chamber time and time again and complain about Westminster.
The industry is looking for both our governments to work on this, but it requires some leadership from the SNP to set out what it wants to achieve for Scotland.
No more playing games, arguing about the constitution, holding things up at every turn.
This time next year, we will be leaving the EU. There is no getting away from that fact.
We should be long past the stage of arguing about the referendum result.
Even Nicola Sturgeon has admitted, after months of sabre-rattling, that a deal will soon be done on powers returning from Brussels.
Scotland's farmers need to know what the SNP's vision is for the industry in the coming years.
We need a clear outline of how any support system will work and how Scotland will distribute the money we know is coming from the UK Government.
My Scottish Conservative colleagues and I are ready, and eagerly waiting, to debate the issues at hand.
But the blame game has to stop.
One area in which the UK holds a very strong hand in Brexit negotiations is fishing.
The Scottish Fishermen's Federation often refers to the 'Sea of Opportunity' – the chance to reclaim control of our waters.
At present, foreign boats land 60% of fish caught in our Exclusive Economic Zone (EEZ).
We now have the chance to change that, to come out of the Common Fisheries Policy and secure a far better deal for our fishermen.
I was heartened to see Ruth Davidson join forces with Michael Gove to push the case for fishing with the Prime Minister.
I have been lobbying hard and recently had a private meeting with the DEFRA Secretary to make the case as forcefully as I could on behalf of our fishermen.
The Chancellor Philip Hammond also stated at the weekend that, as an independent coastal state, we will decide who fishes in our waters and how much they catch.
And of course, Theresa May herself has made clear that our fishermen must get a fairer share.
Skippers can be assured, however, that we will not rest on our laurels.
We must continue to state, loud and clear, that we are taking back control of our waters.
Anyone that knows me will know of my love for all things Doric.
I am a very proud Doric speaker, and have competed over the years around the north-east, reciting poetry and song.
That's why I was delighted to read in the P&J this week that a new group has been set up to boost the profile of the local dialect.
The North East Scots Language board is being led by the University of Aberdeen and The Robert Gordon University. Aberdeen City, Aberdeenshire, Angus and Moray councils are also involved in the project.
The key element for me was the desire to reach out to youngsters and ensure they are introduced to Doric in as many places as possible.
The long term plan of the board is to see children taught Doric in primary and secondary schools.
It is great to hear Doric is getting more recognition.
This is all about making people aware, and proud of, north-east culture, and ensuring the language is kept alive for future generations.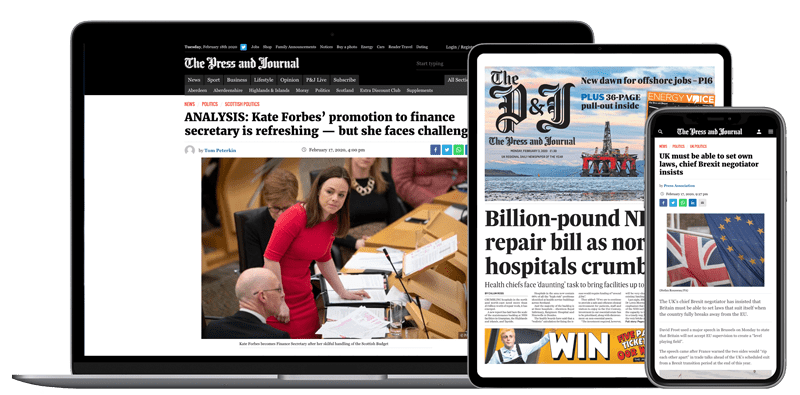 Help support quality local journalism … become a digital subscriber to The Press and Journal
For as little as £5.99 a month you can access all of our content, including Premium articles.
Subscribe