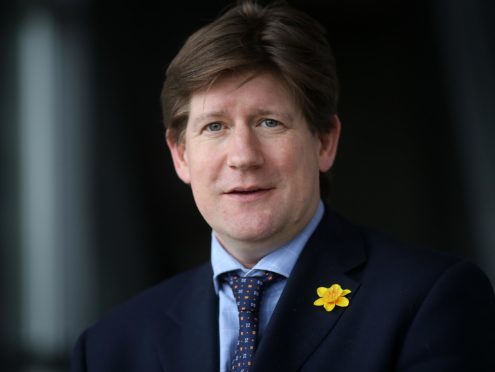 It was clear from the moment the Chancellor announced in his Budget that he was bringing forward changes to income tax thresholds that Derek Mackay was in a difficult spot.
There was already divergence between Scotland and the rest of the UK – meaning those living in Scotland pay more tax than those in England earning the same salary.
However, by again refusing to follow the UK Government's lead, the SNP has ensured that tax gap is growing.
Mr Mackay has ignored warnings – not just from the Scottish Conservatives but from business leaders that this divide sends out entirely the wrong message and could damage the economy.
The freeze announced today means that someone earning £50,000 in Scotland pays £1,544 more compared to other parts of the UK.
This will undoubtedly be a factor for higher earners considering a move to Scotland.
To give one example, if a public sector manager had a choice between working in Manchester or Aberdeen they would know that they would be financially worse off if they headed north.
The message is clear – come to Scotland, but if you happen to earn more than £43,000 a year, we consider you 'rich' and will tax you more.
Recent figures have shown that we are short of GPs and teachers – particularly in my constituency in Aberdeenshire.
This budget will only make it harder for health boards and councils to recruit talented staff.
That also applies to the private sector. Employers want to attract the brightest and the best.
Derek Mackay says that we have not yet reached the point where high taxes start to lead to lower revenues. Time will tell on that.
But this 'pay more, get less' budget shows once again that this SNP government is anti-aspiration and willing to put economic growth at risk.