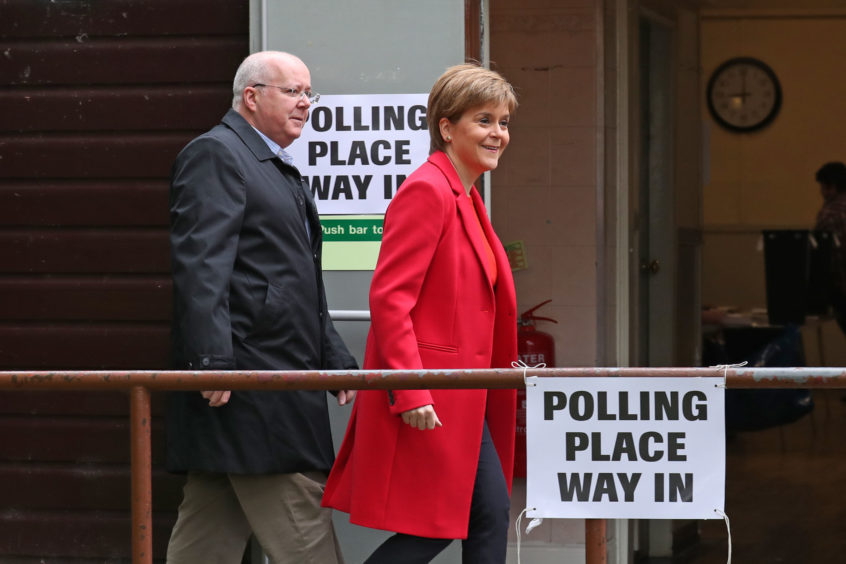 A projected Tory wipeout, a Labour flop and an SNP and Brexit Party win – what will it mean for Scotland?
Almost three years after the UK voted to leave the European Union, polling stations opened their doors today and invited people to cast a ballot for a prospective MEP.
This was the election that was never meant to be, but with Brexit deadline after deadline missed and no sign of an exit plan being agreed they became a necessity under international law.
Pollsters are unsurprisingly projecting devastation for Labour and the Tories across the UK with voters predicted to go with parties unambiguously for Remain and a second referendum or for a hard no-deal EU exit, in what is being billed as a referendum on Brexit.
In Scotland, YouGov's final survey before the poll put the Tories and Labour in fifth place, while the SNP was projected to romp home with 40% of the vote.
Nigel Farage's Brexit Party, which is on course to win the elections in England, is in a comfortable second place in Scotland on 23% of the vote.
The vote share roughly translates to the SNP winning three out Scotland's six European seats, up by one, and the Brexit Party taking one or two seats.
Unlike the rest of the UK, the result in Scotland will be seen through the added prism of independence – with First Minister Nicola Sturgeon hoping to bolster her demands for indyref2.
A strong result for the SNP will add weight to Ms Sturgeon's assertion that "Scotland is for Europe" and is also favouring independence.
The real challenge to the party will come from the Brexit Party, with Mr Farage honing in on SNP supporters who voted leave and those who fear backing a second referendum will undermine any future independence vote.
Mr Farage, at a recent rally in Edinburgh, said the reality is 30% of Ms Sturgeon's voters, whom he said were "genuinely nationalists", voted to Leave and are "being ignored". He argued "real nationalists" should lend their votes to his party.
Indeed former SNP deputy leader Jim Sillars revealed on Sunday that he would not be voting for his party for precisely that reason.
The former nationalist MP said: "From day one of the Brexit decision, the SNP leadership has alienated hundreds of thousands of independence-supporting 'leave' voters in Scotland by immediately seeking to subvert and reverse our vote".
But the success in Scotland come Sunday for the SNP and the Brexit Party will really only go to prove one thing, that divided parties don't win elections and that if you don't know what you're for, then neither will the voter.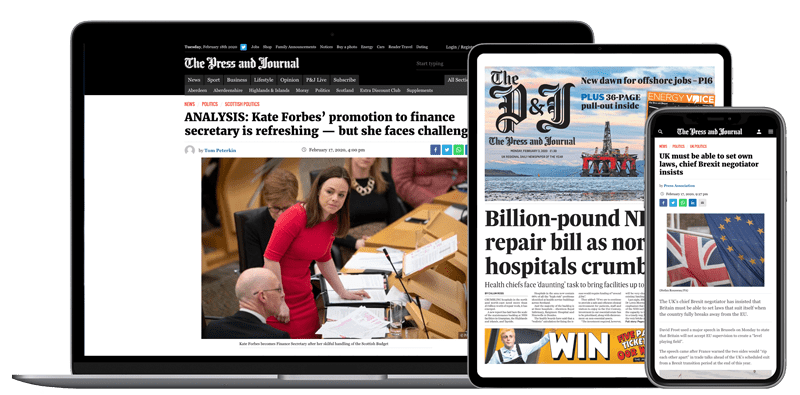 Help support quality local journalism … become a digital subscriber to The Press and Journal
For as little as £5.99 a month you can access all of our content, including Premium articles.
Subscribe