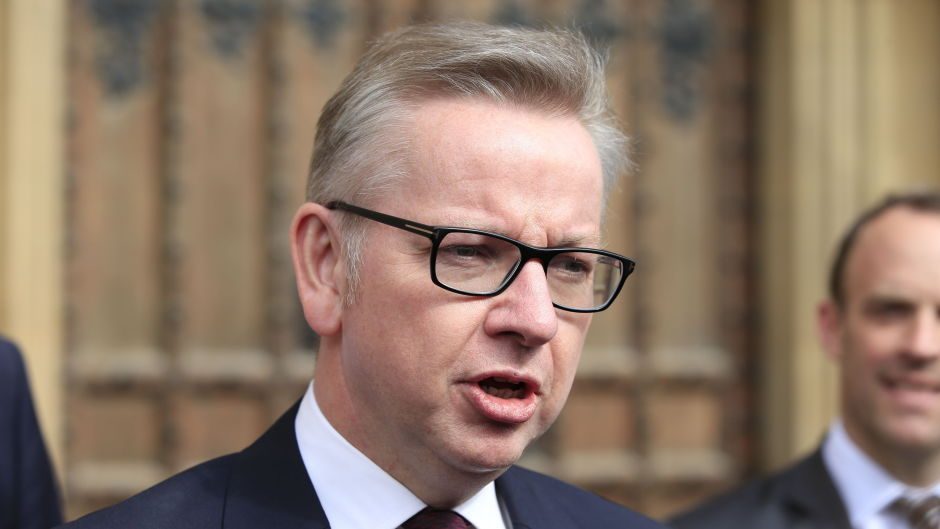 Surveying the cast of characters vying to become the next prime minister, Michael Portillo described the list as "extremely thin to tell the truth".
The only candidates to gain any measure of approval were the "two Scots" Michael Gove and Rory Stewart when the former Tory Cabinet minister discussed their merits on "This Week", the BBC's late night political programme for insomniac, political anoraks.
Mr Portillo said Mr Gove and Mr Stewart had caught his eye when considering the bids for Downing Street by Boris Johnson, Jeremy Hunt, Sajid Javid, Matt Hancock, Andrea Leadsom and the rest of the "extremely thin" bunch.
His half-hearted endorsement was almost the very definition of faint praise. He even felt it necessary to add the damning caveat that he was "not wholly enthusiastic about either".
According to Mr Portillo, it would appear that the main attribute possessed by both Mr Gove and Mr Stewart is that they don't happen to be called Boris.
For Tory Party members north of the border, however, there might well be more convincing arguments for supporting a Scottish politician when it comes to the race to succeed Theresa May.
Both Mr Gove and Mr Stewart represent English constituencies – Surrey Heath and Penrith and The Border respectively – and were at Oxford. Nevertheless they both have strong Scottish backgrounds, albeit ones of very different kinds.
Mr Gove was educated at Aberdeen's own Robert Gordons and is the adopted son of Ernie Gove, a fish processer in the city.
Mr Stewart was educated at Eton but is the son of the late Brian Stewart, an adventurer who rose to become a MI6 officer having been brought up in Kirriemuir and educated at Glenalmond.
These two families may represent entirely dissimilar strands of Scotland, but both politicians appear to have great affection for their Scottish roots. They are also the only candidates so far to have admitted taking drugs, but more on that later.
As Scots, they both seem to have a keener appreciation of the challenges the Scottish Conservatives face north of the border than their rivals.
Hence Mr Gove's promise that he would have a UK Government unit to look after the interests of the Union if he wins the race to Number 10.
Mr Stewart has been making similar noises about protecting the United Kingdom against Scottish independence, suggesting the Scotland Office should be beefed up and the position of Scottish Secretary made more powerful to ensure more cash makes its way across the border.
It will be of some relief to Scottish Tories that all candidates have ruled out a second independence referendum. But what will be of concern is the tone deaf approach some have adopted towards the political situation in Scotland.
Perhaps the most ridiculous example of this was Matt Hancock's suggestion that flying the Union flag at events like the Edinburgh festival would help safeguard the Union.
The idea that the world's biggest arts festival should be hijacked in this way was as preposterous as it was naïve.  Even Ruth Davidson's favoured candidate Sajid Javid has received pelters for describing devolution as "nothing short of constitutional vandalism" while Andrea Leadsom's "never say never" approach to a second independence referendum will cause extreme consternation among Scottish Tories.
Far more problematic for Scottish Tories, however, was Boris Johnson's big economic plan for income tax cuts in England.
When dreaming up his proposals, the favourite to succeed Theresa May failed to take any account of how his plans would go down in Scotland.
His proposal to increase the point at which people south of the border start paying the higher rate of income tax from £50,000 to £80,000 would not benefit Scots as the levy is devolved to Holyrood where the threshold is stuck at £43,430.
Furthermore, Mr Johnson plans to partially fund the tax cuts by increasing National Insurance payments, a tax which is raised on a UK wide basis. This has led to the SNP pointing out that Scottish workers would end up subsidising a tax-cut for the rich south of the border. Amongst Scottish Tories there is dismay at this ham-fisted policy, which would see Scots earning between £43,430 and £80,000 paying a whopping marginal rate of 53%.
So despite protestations to the contrary, Mr Johnson appears not to give two hoots for the Union and seems happy to hand ammunition to the SNP's campaign to sever it.
Time will tell whether this blunder has any impact on Mr Johnston's status as the favourite for what so far has been a bizarre and chaotic contest.
For those supporting Mr Gove there must be serious concern that his admission that he took cocaine some twenty years ago will damage his Downing Street bid.
The accusations of hypocrisy and the calls for him to quit the leadership race make David Cameron's studious refusal to be drawn on the coke question look like a strategic masterstroke. In the meantime Rory Stewart's admission that he smoked opium at a wedding party in Iran has not resulted in the opprobrium heaped on Mr Gove. Perhaps that is because Mr Stewart is not regarded as a serious contender, despite emerging as a thoughtful, if esoteric politician, and the surprise package of the contest.
With Portillo's "two Scots" facing a mountain to climb, there must be a very real fear amongst Scottish supporters of the UK that whoever ends up in Downing Street will not pay due attention to the Union.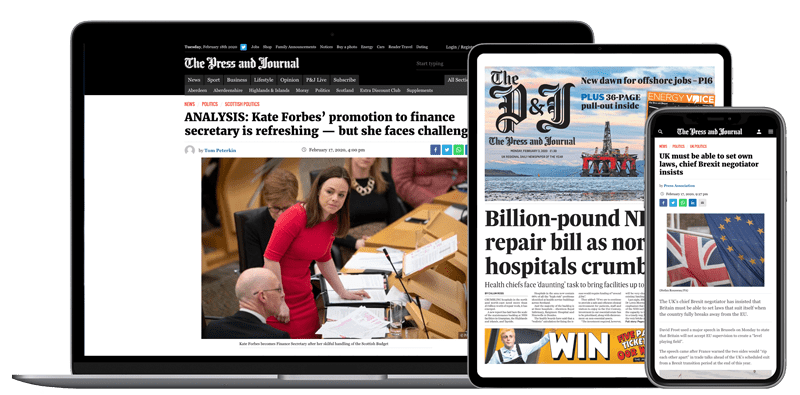 Help support quality local journalism … become a digital subscriber to The Press and Journal
For as little as £5.99 a month you can access all of our content, including Premium articles.
Subscribe