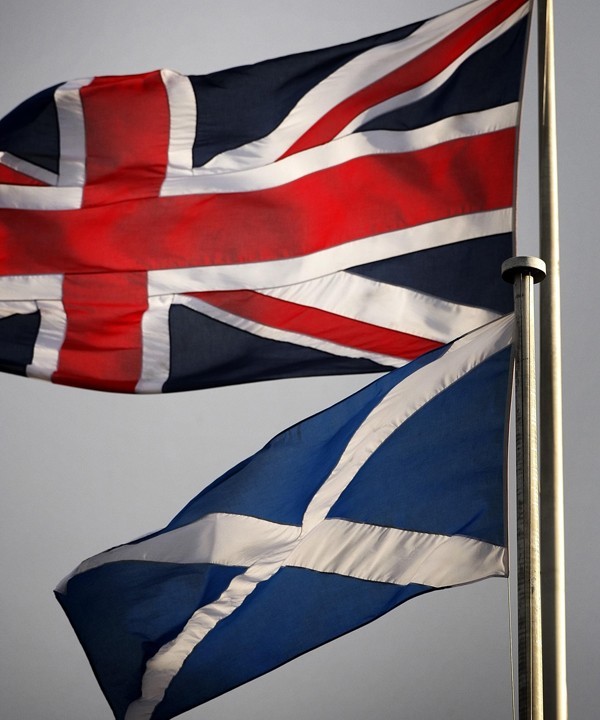 Calum Ross, the P&J's Westminster correspondent, outlines why September's referendum result may not be definitive.
The list of things that unionists and independence supporters agree on is not very long when it comes to Scotland's future.
But there is at least one issue on which they do sing from the same hymn sheet – that the result announced on the morning of September 19 will be decisive.
They don't just say it. In the Edinburgh Agreement, they have actually formally committed to respecting the referendum outcome, whichever way it goes.
There's good reason for this. For the No camp, the last thing it wants is for people to think they will have a second chance to vote.
A vote for independence would be much more likely if the electorate believe they can first see what kind of deal is on the table and then decide whether to go through with it or not.
The Yes side equally wants to get every last supporter to the ballot box on its date with destiny, and is determined that if the result goes in its favour it is not open to legal or political challenge.
However, any number of scenarios could play out after the vote.
Here are two which do not seem far fetched.
Say the result is something of the order of 55% against independence and 45% in favour.
Unionists would delighted, and relieved.
But support for going it alone would have surged by about 50% in just over a year. A large new band of converts would have swollen the ranks of the believers, and at the very least most Scots would have given the issue serious consideration for the first time in their lives.
Less than eight months after the referendum there will be a UK general election, after which the Conservatives could form the next Westminster government, perhaps without a single MP for a Scottish seat.
If the Tories were returned to power, the next few years would almost certainly be dominated by a debate on Europe and immigration (as it may also under Labour), leading up to an in/out referendum on the UK's EU membership.
While some polls have recently suggested that Scots are not as disinterested in having those discussions as was traditionally believed, it is not hard to imagine a result where it is decided that Britain will walk away from its European partners despite a large majority of Scots having voted to stay in.
There would be no greater example of the "democratic deficit" independence supporters cite (and some pro-UK politicians may regret raising the prospect of Orkney and Shetland being able to break away and remain in the UK if they vote against Scottish independence).
It is entirely possible to think that many Scots who had reluctantly voted No to independence, would start to wish they had not.
Europe is not the only issue that could sway opinion either. What if the promised new powers for Holyrood were not delivered? What if a review of the Barnett formula wipes out the higher public spending north of the border that unionists have repeatedly highlighted as a benefit of being in the UK? What if there's some divisive Iraq-style international intervention?
At the same time, it would require a massive swing for the SNP not to be returned to power in the Scottish Parliament in 2016.
If the nationalist leaders observe a rapid rise in support for independence in the years immediately after the referendum, it seems likely that they would be seeking to organise a second vote, despite having pledged to wait at a "generation".
The UK Government could refuse to give Holyrood the powers to hold another referendum, but that may only serve to boost the independence cause.
Another scenario is that Scots back independence in September by a couple percentage points, or even by just a few hundred votes.
Perhaps the Better Together campaign do not inspire all its backers to turn out, and the result is Yes despite all opinion polls showing the majority backs the Union.
High profile businesses and celebrities could quickly announce they are quitting the country, and protests erupt on the streets.
And that is before the really difficult part – the negotiations.
What if the rest of the UK does reject a currency union? What if Nato does block Scotland's entry because of the Trident issue? What if Scotland is going to face years in the international wilderness, with no protection for its farmers and fishermen, as it negotiates its EU re-entry?
A clear shift in public opinion against independence could emerge, and if the Scottish Government is not in a position to declare independence by its stated March 2016 deadline, then the Holyrood elections in May that year could effectively become another referendum.
Scottish Labour may stand on a platform of cancelling the referendum result, or commit to re-running the vote, and win a landslide.
People in Aberdeen do not need long memories to recall a microcosm of such a situation.
After years of intractable debate, the SNP-Liberal Democrat council administration took the unusual step of calling a referendum to finally decide whether a major redevelopment should go ahead at Union Terrace Gardens in the city centre.
In December 2011, a total of 86,476 Aberdonians voted, with 57% in favour of the Sir Ian Wood-backed scheme, and 43% against.
Just a few months later Labour, long-standing opponents of the development, was elected as the biggest group on the local authority and immediately killed-off the plans, in spite of the clear referendum result.
It would be on shaky legal ground, but the UK Government could even try to order its own re-run of the independence vote in Scotland if it detected a major shift.
Both of these scenarios perhaps require an unlikely chain of events. But circumstances change and commitments can be broken, especially in politics.
Scotland is already in uncharted constitutional waters and who can really accurately predict what will follow the referendum?
By 2020, independence supporters could be looking back thinking that a No vote was the best result they could have hoped for, or unionists could be thanking their lucky stars that Scotland voted Yes in 2014.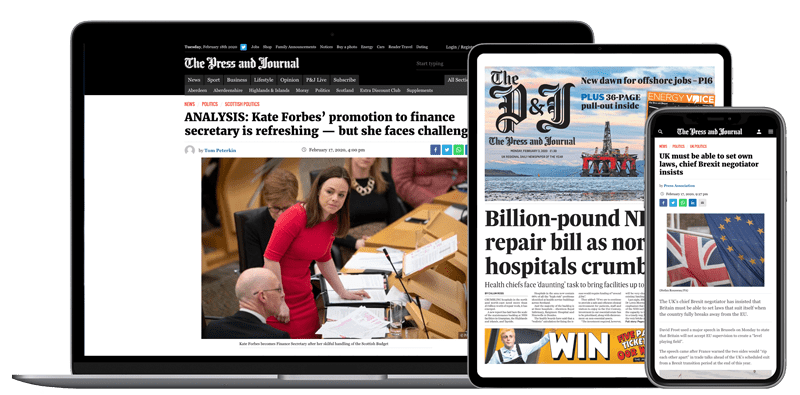 Help support quality local journalism … become a digital subscriber to The Press and Journal
For as little as £5.99 a month you can access all of our content, including Premium articles.
Subscribe