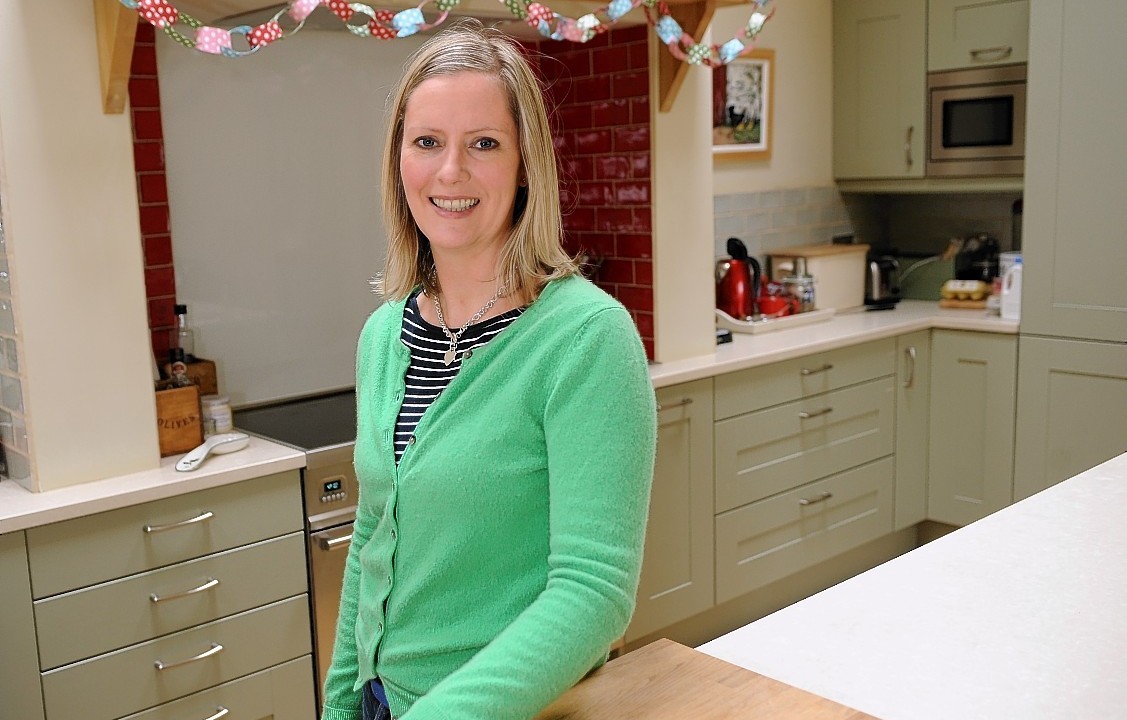 I am usually a big fan of the "staycation" – no hanging around airports, no changing currency and no worrying about squeezing into a bathing suit – but its success for me rather hinges on the great British weather, which has thus far not been so great.
Last summer, we enjoyed a wonderful break in the temperate Cotswolds, spending a gloriously sunny week with my sister-in-law and her family at their idyllic thatched-roof cottage near Chipping Norton.
We frequented the nearby Daylesford Organic Farm with its immaculate grounds, on-site spa, restaurant, cookery school and deluxe farm shop bursting with mouth-wateringly colourful fresh, seasonal foods.
Brainchild of Lady Bamford, style-savvy wife of JCB's Lord Bamford, Daylesford Organic Farm began 35 years ago and they grow and sell everything from fruit and vegetables to dairy, meat, bread, cakes, preserves and grains. It was a feast for the eyes as well as the stomach and quite the most beautiful farm shop we have ever seen.
More popular with the children, however, was the Cotswold Farm Park with its host of rare breed ponies, cattle, pigs, goats and sheep as well as ride-on toy tractors, bouncing pillow and farm-themed play park. Daisy and her cousins delighted in holding day-old chicks.
Originally set up by Countryfile's Adam Henson's father, Joe, in 1971, the Cotswolds Farm Park was the first of its kind in the world and was established in a bid to raise awareness of Joe's work in rearing rare breeds such as the Gloucester Old Spot pig and Gloucester cattle. Joe Henson went on to found and chair the Rare Breeds Survival Trust in 1973.
This summer, we have stayed even closer to home with Mollie still being so little, and I'm literally penning this month's column (until I can beg, borrow or steal a laptop) in the arty seaside enclave of Cromarty.
Today, at least, the sun is shining as I write and I am sitting with gulls squawking overhead, the Cromarty Firth glittering grey-blue beyond with Mollie asleep in the buggy beside me while Daisy and Nick play on the beach nearby.
Cromarty is less than half an hour's drive from Rootfield but its end-of-the-road location on a narrow peninsula on the east coast combined with its limited mobile phone reception make it feel like we could be in a Cornish cove, except that it's a good 10 degrees cooler and, so far, quite a lot wetter.
Nick and I bought a tiny holiday cottage here almost four years ago, mainly as another income stream – Cromarty's Hugh Millar Institute, the historic Fishertown and 18th century Courthouse make it popular with tourists – but also to use ourselves.
It may seem strange to some to holiday quite so close to home, but we love the village with its friendly and culturally diverse mix of residents, independent shops and cafes and the fact we are a stone's throw from the beach. It has a vibrant arts and crafts scene, too, and fellow writer, the slightly more renowned Ian Rankin, also has a holiday house here.
The other famous residents are the bottlenose dolphins, which could be put in serious danger from the proposed ship to ship oil transfers by the Cromarty Firth Port Authority. Please sign the petition at 38degrees.org.uk.
Obviously the big plus is that it doesn't take long to get here, or home again. In fact, the girls and I have stayed on for a few extra days while Nick has returned to work – he joins us at night and commutes to the farm.
It reminds me of my own childhood summers when my parents took their caravan to Fortrose, another local seaside town, for the final fortnight of the school holidays – dad would commute to work, he had a Volvo dealership in Inverness, while we spent all day playing outside in the sun.
Unfortunately, I can count on one hand how many sunshine hours we've had so far on our staycation. It hasn't dampened our spirits, though.
We spent a lovely afternoon with friends and fellow farmers at nearby Rose Farm, where we were treated to a lunch of home-grown produce – strawberry and mint smoothies followed by omelettes made with their own free-range eggs and salad picked fresh from the garden.
We've taken the car ferry over to Nigg and had a day out in Dornoch, enjoyed afternoon tea in the village Pantry, and when the sun has made an appearance, we've raced down to the beach and have even managed a picnic lunch and lawn games at my mum's.
With Nick back at work now, he and Duncan have managed to move all the equipment from Daviot to the farm. So yes (big drum roll), the milk processing facility at Rootfield is finally open. The former calf accommodation has been transformed into a bespoke food-safe space that is almost five times the size of the Daviot production kitchen, with triple the amount of chilled and frozen storage.
This will enable us to streamline operations – no more transporting milk twice daily, it just feeds directly into a tank in the new processing unit – increase production and generally improve efficiency in our ice-cream and yoghurt making.
It has been a significant investment but we are hoping it will pay for itself in a few years thanks to an increasing number of trade accounts and steady growth in counter sales. New clients this summer have included Swordale Butchers and Deli in Bonar Bridge, and Table Manors, a local-produce restaurant attached to a big wedding venue.
Meanwhile, we continue to be surprised – and of course delighted – by orders from customers farther afield such as The Long Dog Cafe in Aberdeen, Bijou cafe in Kinlochbervie and The Torridon near Achnasheen.
A Highlands and Islands Food and Drink Award for best new product in 2014 has certainly helped garner this astonishing breadth of customers, but mainly it has been word of mouth, which is just as well since the "creative and marketing director" (me) has been somewhat preoccupied of late.
NEXT MONTH: Show season
Rootfield Farm is on the Black Isle, 10 miles north of Inverness, where Jo lives with husband Nick, a fourth-generation dairy farmer, their daughters Daisy and Mollie and 150 cows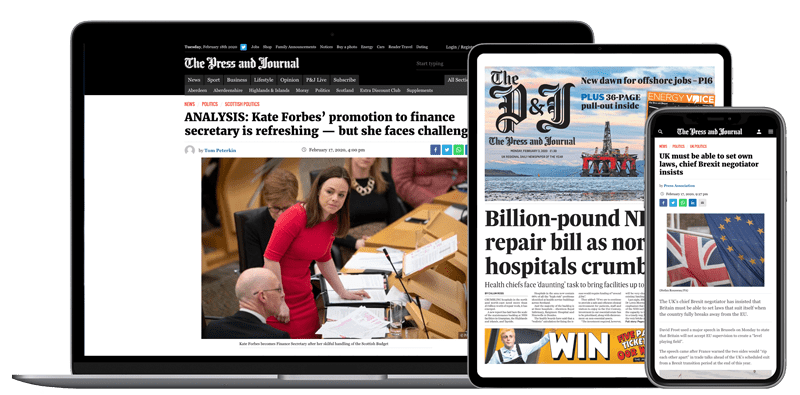 Help support quality local journalism … become a digital subscriber to The Press and Journal
For as little as £5.99 a month you can access all of our content, including Premium articles.
Subscribe