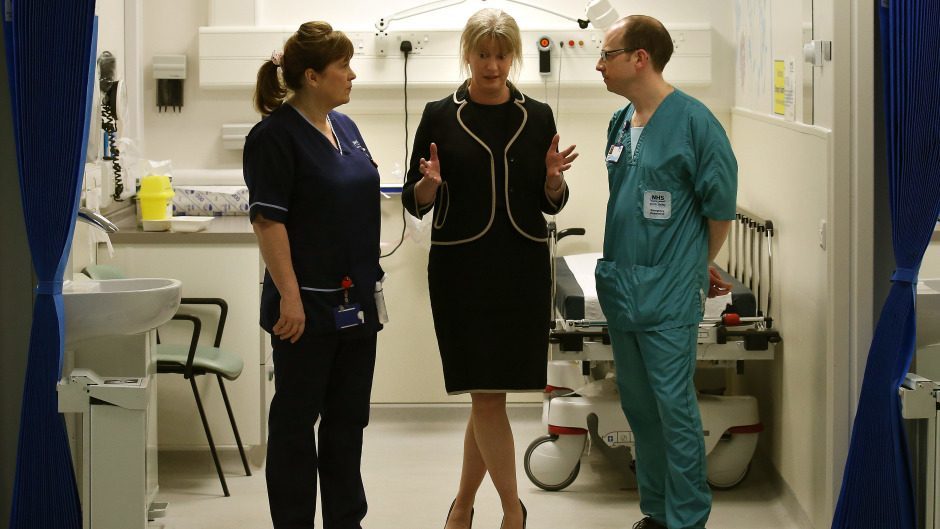 NHS staffing across north and north-east Scotland is on the increase – but opposition politicians claim it is not enough to tackle the staffing crisis in the service.
New figures from the Scottish Government show more than 750 full-time employees are expected to be recruited in 2016/17.
NHS Grampian is expected to recruit 138 more staff, while NHS Highland is predicted to hire 12 more people.
Health Secretary Shona Robison has welcomed the projections, but opposition politicians have said the numbers are not high enough to make up for staffing shortages in the service.
Yesterday the Press and Journal revealed that spending on agency nurses had rocketed by more than 2700% in NHS Grampian and 200% in NHS Highland in just five years.
Both health boards have suffered well-documented difficulties in recruiting staff, although the report praises their "proactive" efforts to hire more staff.
There are more than 2,200 NHS vacancies across Scotland, leading opposition politicians to accuse the SNP of "living in denial" over the staffing situation.
But Ms Robison said: "As the demand on our health service grows, we must continue to grow and invest in our NHS workforce.
"At the request of the Scottish Government, health boards have very carefully assessed their workforce needs for the coming year and identified the number of additional staff required to help deliver services.
"These planned increases comes on top of NHS staff numbers rising to record levels under this government, with more consultants, nurses and midwives and allied health professionals now delivering care for the people of Scotland."
But the Scottish Liberal Democrats' Alex Cole-Hamilton MSP said: "The SNP need to fix this mismanagement and take responsibility for these figures by acting decisively with local boards to make sure that they have the funding and support they need.
"The Scottish Government has released workforce projections showing an expected marginal increase in staff, but this doesn't even scratch the surface in fixing the problems that are facing the NHS."
Scottish Labour's Anas Sarwar MSP added: "The SNP have been running our health service for a decade now – these problems have not appeared overnight, but successive SNP health ministers have simply been living in denial."
NHS Grampian spent a total of more than £1.9million on private nurses last year, while NHS Highland spent more than £1million.