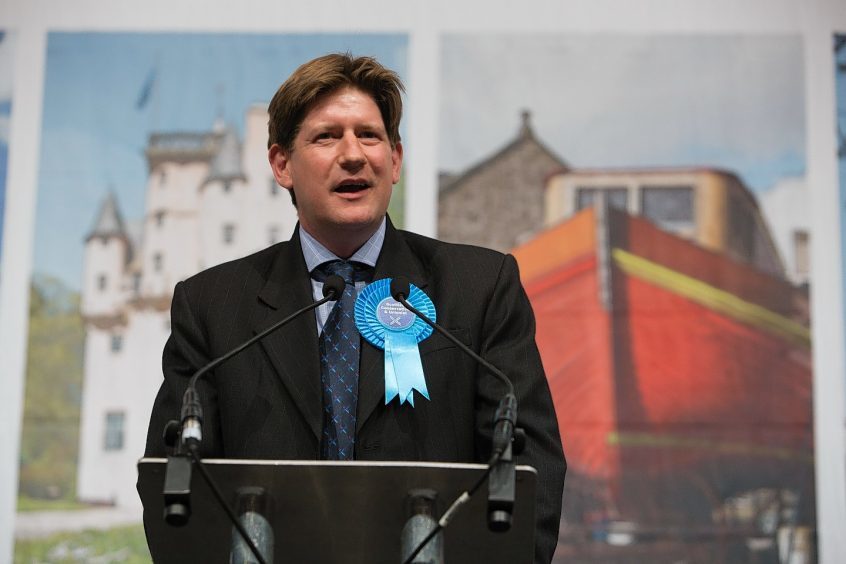 An official probe has been launched into a north-east MSP's election expenses.
Embattled Aberdeenshire West member, Alexander Burnett, is facing allegations he did not declare office costs during his victorious election campaign in May.
Mr Burnett's case has now been reported to the Electoral Commission, which said it would "review" the complaint.
Last night, the SNP urged Ruth Davidson to suspend the Aberdeenshire MSP "until the issue is fully resolved".
If judged to have broken the rules, the Tory politician could face "severe" consequences.
The Scottish Conservatives accused the SNP of engaging in "mud-slinging" over the allegations.
According to the complaint made to the commission, Mr Burnett is alleged not to have declared the use of Banchory Business Centre on his official election return.
In the run-up to his victory over the SNP, he was £1,303 under the £14,062 campaign spending limit set by the Electoral Commission.
The watchdog's rules state the value of any office space used in election campaigns must be declared, but Mr Burnett allegedly failed to do so for the Banchory office.
Mr Burnett became the first Tory politician to hold the Aberdeenshire West seat, ousting the SNP's Dennis Robertson by 13,400 votes to 12,500.
SNP MSP Mairi Evans, who represents Angus North and Mearns, said: "These are serious allegations about spending discrepancies during the Holyrood campaign – and the potential consequences for the Tories if it's shown they have broken the rules could be severe.
A Scottish Conservative party spokesman responded: "All expenses are accounted for and submitted in line with Electoral Commission guidelines.
"Clearly, the SNP are still smarting over their defeat in Aberdeenshire West in May.
An Electoral Commission spokeswoman said: "I can confirm we have received the complaint.
"I should clarify that the Electoral Commission is responsible for regulating party and campaigner spending rules which are set out in the Political Parties Elections and Referendums Act 2000.
"The police are responsible for investigating potential breaches of candidate spending rules in constituency contests."