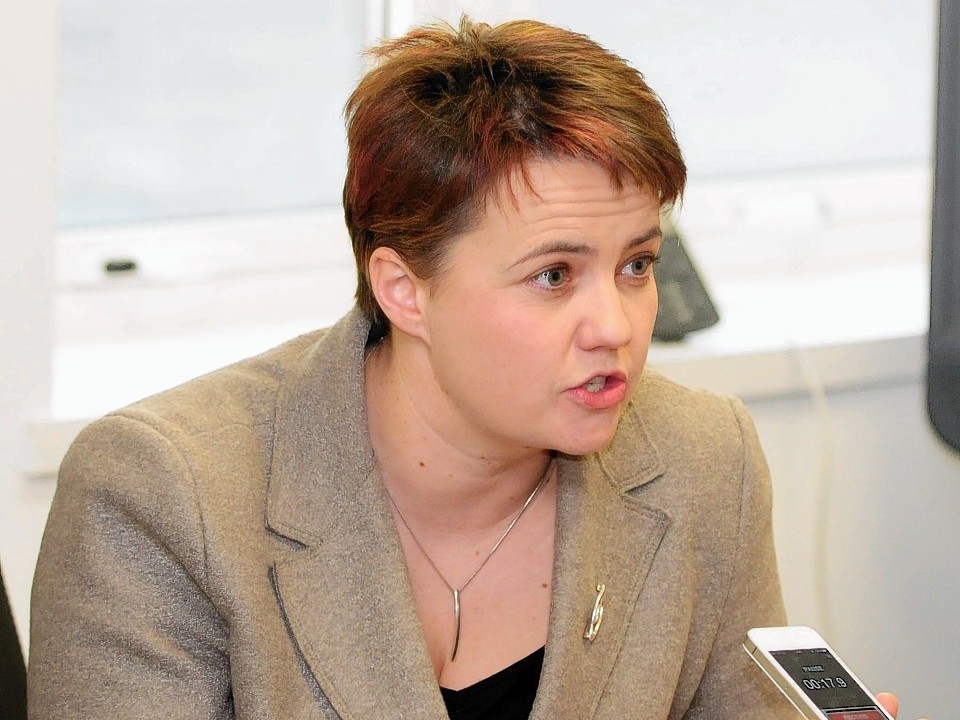 Alex Salmond has been accused of refusing to revise oil and gas figures because it would "blow yet another hole" in the case for independence.
Eight weeks ago Finance Secretary John Swinney promised to update his oil revenue forecasts after Scottish Government estimates for 2013 were £3billion out.
But yesterday, Scottish Tory leader Ruth Davidson called for Mr Salmond to say how the SNP would balance the books in an independent Scotland.
She said: "It's not just me that's asking, because the Scottish Parliament's own information service asked the government for answers two weeks ago and were told 'soon'. Then they asked last week and were told 'soon'."
Ms Davidson said "in better times" when the SNP wanted to shine the light on oil figures it had civil servants working over the weekend on a report, but now "when the news isn't so good" it was dragging its feet.
"People want clarity, but the first minister has stalled in giving it because if he did it would blow yet another hole in his independence white paper," Ms Davidson said.
Mr Salmond said the update would be released although he would not say when.
"I think Ruth Davidson should be very careful what she wishes for in these matters," he said.
"As that analysis is released it will examine the UK Government's track record in forecasting oil revenues, not just over the last few years but the last 30 to 40 years.
"If we believed the Conservative party on the subject of Scotland's oil it would all have been finished over 10 years ago, was the forecast of the Conservative spokesperson."
He added when the forecast came out it would look at the "credibility" of an Office for Budget Responsibility (OBR).
Mr Salmond said: "It will look at the credibility of the forecasts of an OBR which says under $100 (£59) a barrel when the Department of Energy and Climate Change is pushing towards $130 (£77) a barrel.
"There is a fundamental question: will it go as the last 40 years and disappear into the maw of the London Treasury, or will it be used to invest in the economy and future life chances of an independent Scotland?"