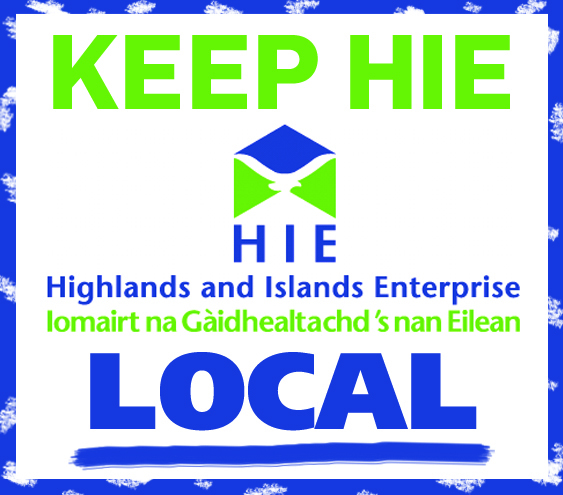 The embattled Highlands and Islands Enterprise has had its budget slashed by the Scottish Government.
The agency, which is in the process of having its board centralised, has been allocated just £67million from government coffers in 2017.
Last year, HIE was given £74.5m by the SNP administration – meaning it could suffer a 10% cut at a time when it is already under pressure .
Opposition politicians said the cut was evidence the SNP were "abandoning" HIE and "working against" business growth in the north of Scotland.
But the SNP's Skye, Lochaber and Badenoch MSP, Kate Forbes, defended the government's decision, arguing the budget contained £180m for the rural economy.
However, Scottish Conservative MSP, Donald Cameron, responded: "I am astounded (Finance Secretary) Derek Mackay was able to stand up in the Scottish Parliament and talk about supporting Scottish businesses and the rural economy, yet his budget hits HIE hard.
"We know that the SNP want to centralise the board of HIE, but now they want to cut the budget for HIE too.
"This is further evidence the SNP is abandoning HIE, and working against business development in the Highlands and Islands."
In a joint statement, following confirmation that the Scottish Government was set to cut the budget, Northern Isles MSPs Liam McArthur and Tavish Scott said: "Slashing 10% from Highlands and Islands Enterprise's budget and stripping away its strategic decision-making powers is the nationalist vision for our area. We reject that approach."
"Fears for jobs and any ability of HIE to support local businesses and communities will now only increase as a result.
"This is a double blow to HIE and the unique region it serves. Local MSPs should be doing all we can to fight these ill-judged and damaging proposals. That is what we will continue to do."
Despite these criticisms, Ms Forbes claimed the budget would increase investment in the Highlands.
She told the Press and Journal: "Overall, the draft budget for the rural economy has increased by £180m, but with more funding going on road, rail and digital connectivity, there have been reductions elsewhere, which are a concern.
"As a Highland MSP, I am carefully monitoring the prospective developments for HIE's board and any proposed changes to funding.
"That said, this budget still supports Highland business and, in order to see sustainable economic growth, it's important that support goes directly to businesses rather than agencies.
"The two issues that concern Highland businesses the most are digital and physical connectivity.
"This budget has significantly increased funding towards rolling out broadband to 100% of premises and upgrading road and rail infrastructure."
Scottish Labour MSP Rhoda Grant said: "Clearly this is further evidence that the SNP Government plan to strip HIE altogether.
"This cut, added to the £8.7 million of cuts already imposed since the SNP came into government, shows us clearly that, as well as dismantling the Board, the Scottish Government intend to do away with HIE altogether.
"This cut comes out of the economy of the Highlands and Islands. The ability of HIE to strengthen local economies and to be locally accountable for this, has been removed by taking away their ability to work with our communities."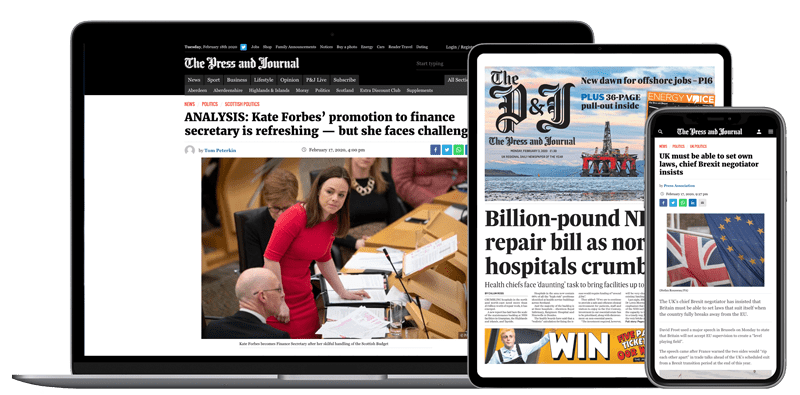 Help support quality local journalism … become a digital subscriber to The Press and Journal
For as little as £5.99 a month you can access all of our content, including Premium articles.
Subscribe