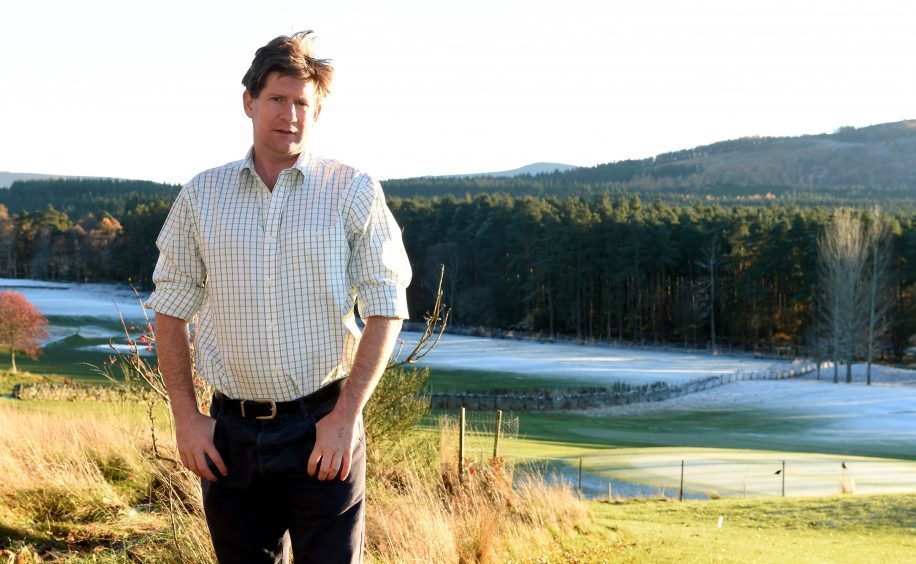 The Scottish Government's decision to freeze the flood defence budget has sparked concerns at Holyrood the north-east might be vulnerable to future storms.
MSP for Aberdeenshire West, Alexander Burnett, warned First Minister Nicola Sturgeon that residents in Ballater and Kemnay are "feeling forgotten" and are "rightly concerned" they are "still at risk" from extreme weather.
Around 70 families are still waiting to return to their homes, nearly a year after Storm Frank struck the region, while the clean-up bill for the council has topped £11million.
The SNP budget proposes no increase in flood defences, but contains a 34% rise in funding for land reform – leading Mr Burnett to question the government's priorities.
Ms Sturgeon insisted her administration was doing "everything we possibly can" to protect homes in Aberdeenshire and help those affected by flooding last year.
But speaking at First Minister's Questions, Mr Burnett responded: "The residents of Ballater and Kemnay are feeling forgotten, flood repairs are inadequate or non-existent, and they are rightly concerned they are still at risk this winter.
"Can the first minister reassure them that the Scottish Government is doing all it can to protect them and their families from future floods?"
Ms Sturgeon said: "It is an important issue. I saw much of it with my own eyes – this time last year – the damage that flooding did to many individuals and businesses.
"I can assure the member that those affected and those still out of their homes from the damage that was done last year have not been forgotten.
"The Scottish Government has been working with our partners in local authorities and will continue to do everything we possibly can, both to ensure the damage for those affected is dealt with, but also, through our flood risk management planning, that we reduce the risk of it happening in the future."
However, the coordinator of the Ballater Flood Group, Tony Cox, said too little action had been implemented to give locals peace of mind after last year's events.
Mr Cox argued the government had not given the people of Ballater "the confidence they deserve" following the severe floods.
He added: "What happened in Ballater was in the order of a national catastrophe. A year on from the floods, something like 60 to 75 houses are still unoccupied.
"In terms of active participation in the welfare of the people of Ballater their (the government's) efforts have been poor to the point of being almost non-existent.