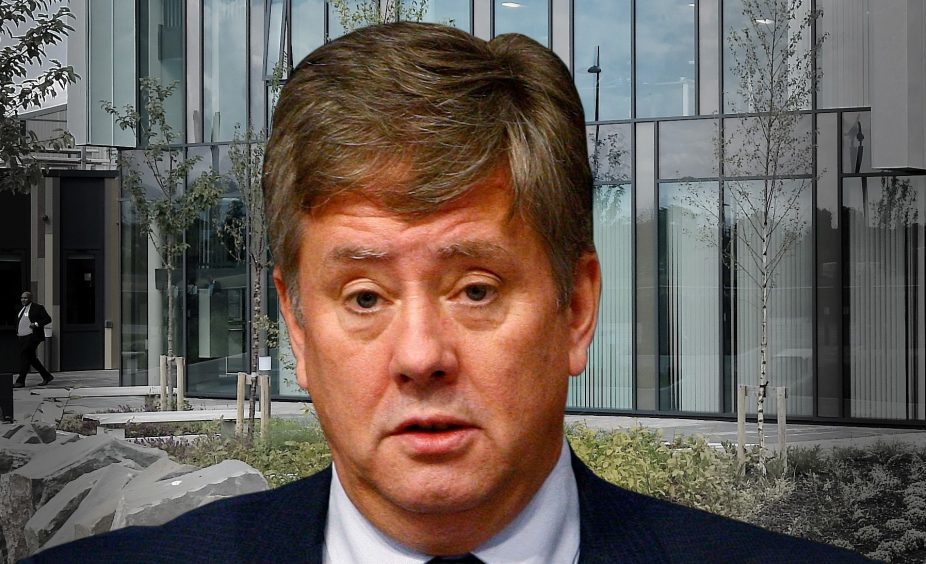 A senior SNP minister had "little awareness" of how the organisation tasked with boosting the Highland economy works as he prepared to water it down.
The Press and Journal can reveal bosses at Highlands and Islands Enterprise (HIE) had to "explain" the agency's role to Keith Brown – despite the cabinet member conducting a review into its role.
Economy Secretary Mr Brown has been under fire over his decision to scrap the HIE board, leaving it to be subsumed into a new national body.
The SNP have been forced into a rethink after the plans were rebuffed by opposition MSPs, who joined forces earlier this month to defeat the SNP proposals in parliament.
But Mr Brown is now facing fresh pressure after it emerged HIE bosses had to "explain" the role of the agency because the cabinet minister had "little awareness" of its role.
An HIE internal memo from July – two months into the review of Scotland's four enterprise agencies – states: "On July 20, Mr Brown met with the chairs and chief executives (or reps) of all four agencies.
"From a HIE perspective, this was a useful opportunity to meet Mr Brown, explain HIE's role – as he has little awareness – and understand his perspective on the review."
Last night, Shetland MSP Tavish Scott, who has campaigned against the centralisation of the board, said Mr Brown would be left "red faced" by the revelation.
He said: "This is another embarrassing revelation in the sorry saga that is SNP ministers' attempts to snatch control of HIE.
"Keith Brown will be left red faced by top HIE officials describing him as having 'little awareness' of the body he was charged with reviewing.
"It confirms that instead of bothering to take the time to understand the organisation he had simply set his sights on centralising it.
"SNP ministers have had a howler. Their centralisation policy is deeply unpopular across the Highlands and islands. It was rejected by parliament.
"Now we know he didn't even know the basics of what this organisation does.
"The 'we know best approach' of SNP ministers has been well and truly debunked.
"They need to immediately scrap their plans to abolish HIE."
A Scottish Government spokeswoman said: "The cabinet secretary regularly engages with HIE in addition to people and businesses across the Highlands and islands, for example he was involved in discussions with Liberty Steel to secure jobs for Fort William.
"Mr Brown has made clear his commitment to HIE and to retaining their key role in the future.
"He has also been clear that he will listen carefully to constructive ideas from MSPs and others about how we can support enterprise in the Highlands and islands."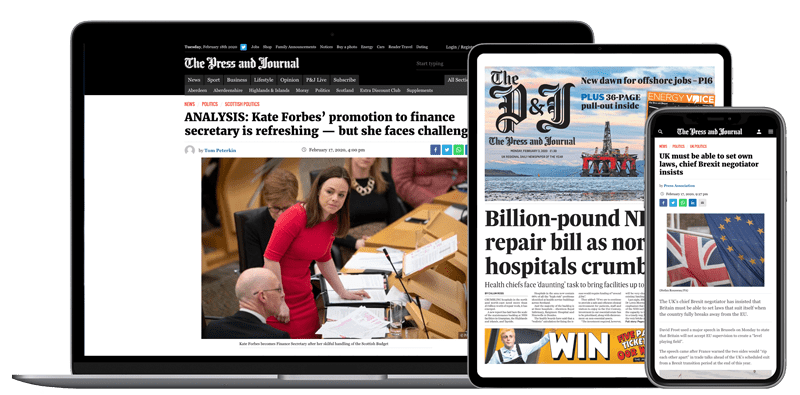 Help support quality local journalism … become a digital subscriber to The Press and Journal
For as little as £5.99 a month you can access all of our content, including Premium articles.
Subscribe