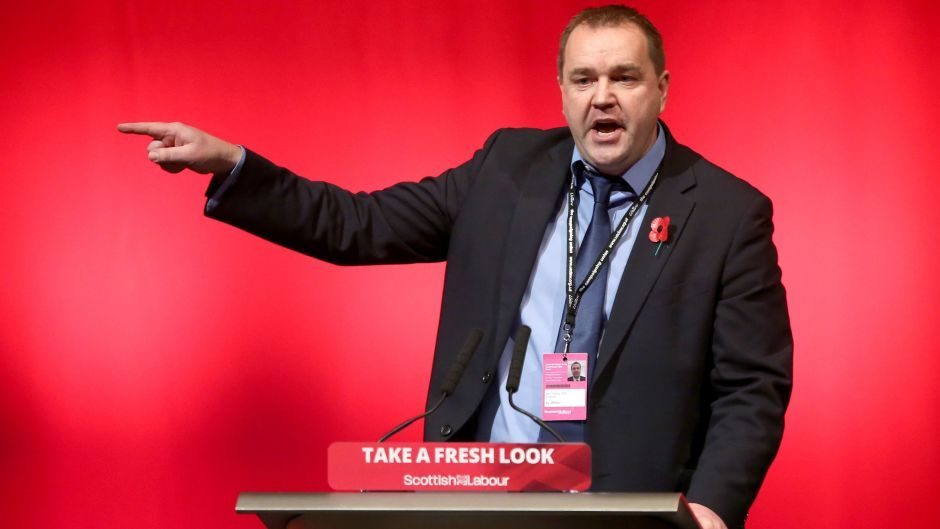 Labour MSPs rebelled against their leader yesterday as Holyrood voted to reject the UK Government's plans to start the Brexit process.
Three members defied Kezia Dugdale – Neil Findlay, Brexit backer Elaine Smith, and Richard Leonard – to vote against triggering Article 50.
Jeremy Corbyn loyalist Mr Findlay also accused Ms Dugdale of silencing those who did not agree.
But sources close to the Labour leader said the party only had a small number of speaking slots it could allocate to its MSPs, and pointed out that both Mr Findlay and Ms Smith contributed to the debate.
Holyrood voted by 90 to 34 for a motion from the Scottish Government saying the European Union (Notification of Withdrawal) Bill should not proceed following a heated debate.
The Supreme Court has already ruled the UK Government does not need to consult the devolved administrations before it starts the formal process of leaving the EU, but Mike Russell, the Scottish Brexit minister, insisted the debate was "more than symbolic".
SNP leaders have made it clear that without a deal to keep Scotland in the single market, they could seek to hold a second independence referendum.
Mr Russell said: "Time is running out. Voting today to reject the triggering of Article 50 is a good way – in fact it is now the only way – to remind the prime minister of that and of the disastrous consequences of the path she seems determined to tread."
Tory MSP John Lamont accused SNP ministers of "grievance politics" and making "weekly threats" about another vote on independence.
He said: "Despite the rhetoric from the Scottish Government, the reality is there is plenty of opportunity to engage in the process of the UK leaving the EU."
He pointed to meetings of the Joint Ministerial Committee – which brings together the UK Government and the devolved assemblies – and to the fact that Mrs May's first visit after entering Downing Street was to see Nicola Sturgeon in Edinburgh.
Scottish Labour's decision to vote against triggering Article 50 puts it at odds with UK Labour leader Jeremy Corbyn, who has ordered his MPs to back the Brexit Bill in its final House of Commons stage tomorrow.
Lewis Macdonald, the party's Europe spokesman, said: "We in this place have no veto on Article 50 but we do have a right and a duty to speak on behalf of those we seek to represent."
But his party colleague Ms Smith said: "Who is speaking for the 40% of Scots who voted leave and undoubtedly expected that the result eight months ago should now proceed?"
Scottish Green MSP Ross Greer said: "Day by day it becomes clearer that this Brexit plan is being made up on the go by hard-right Tory ideologues."
Liberal Democrat leader Willie Rennie attacked Labour for "total and utter confusion" over its position.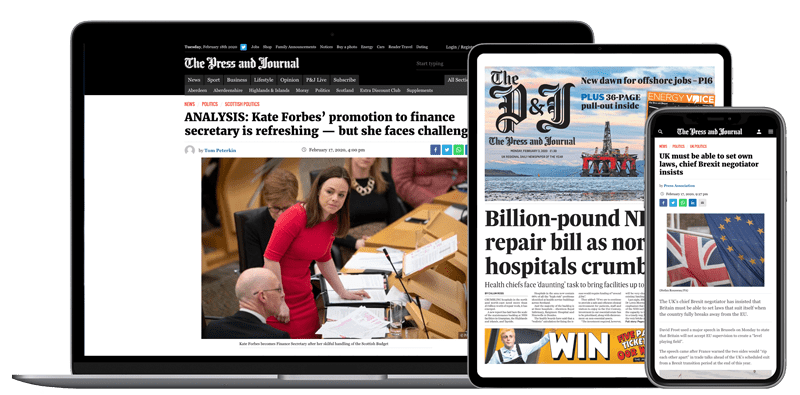 Help support quality local journalism … become a digital subscriber to The Press and Journal
For as little as £5.99 a month you can access all of our content, including Premium articles.
Subscribe