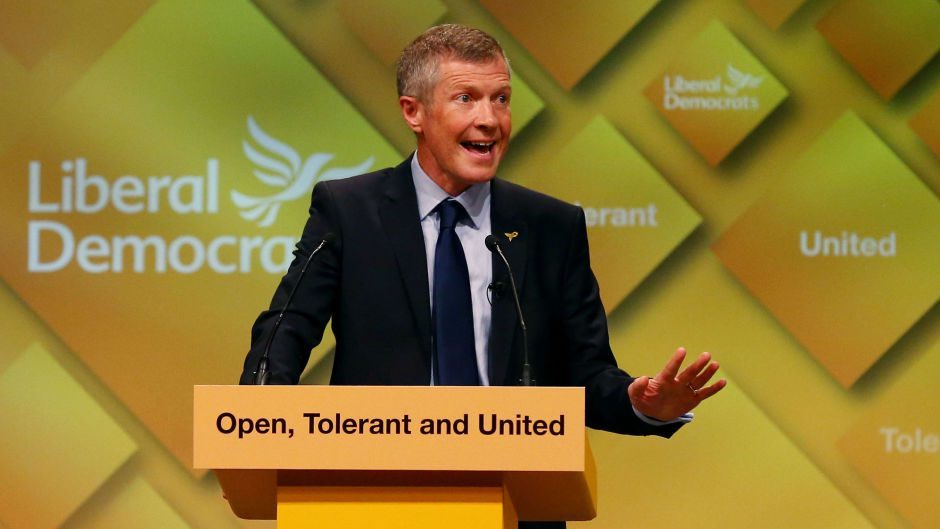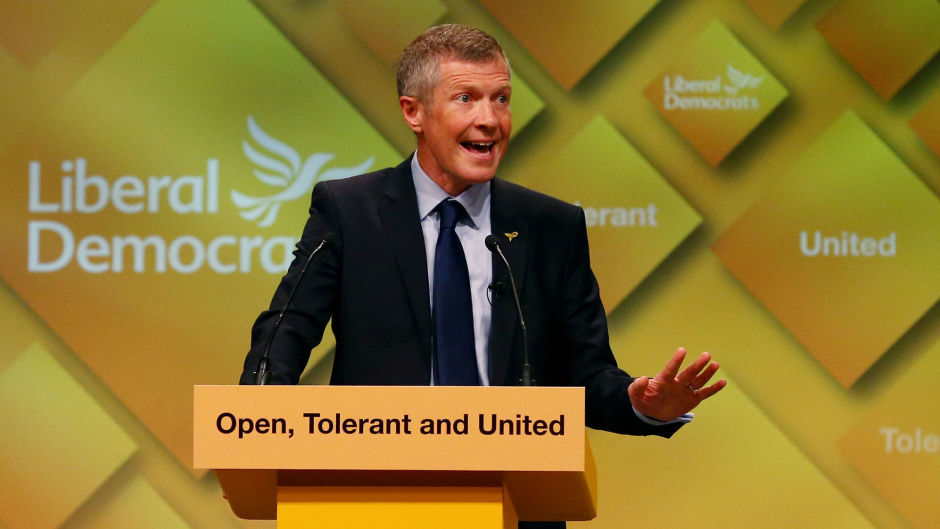 The Scottish Government has been accused of "completely shortchanging" the north-east.
Scottish Liberal Democrat leader Willie Rennie accused the SNP of under-funding Aberdeen by almost £23million.
Speaking on the eve of his party's regional conference in Laurencekirk, the MSP also said businesses in the north-east would be "devastated" by increases to their rates.
Mr Rennie said: "The SNP cannot escape the fact that their actions have directly left areas like Aberdeen completely shortchanged.
"They have let the whole north-east down. Business rates are up and local funding is down. It makes grim reading for local services and businesses."
SNP politicians have suggested councils should organise relief for businesses facing rates rises of as much as 250%, after Finance Secretary Derek Mackay ruled out direct government intervention.
But Mr Rennie said: "The SNP's reckless refusal to introduce a transitional rates relief scheme will hit businesses further.
"To make matters worse, an official Scottish Government consultation showed 62% support for a transition scheme on business rates but this was point-blank rejected and ignored by ministers within days of publication.
"This speaks of a government that has completely lost touch with the needs of local businesses and communities."
Mr Rennie also pointed to independent research which suggested Aberdeen City Council will be under-funded by almost £23million this year.
He said: "Because of the SNP, Aberdeen is now falling well behind the Scottish average for council funding.
"Despite promises from the SNP to make sure that Aberdeen's funding would never fall below 85% of the country average, a gap of £23million needs to be filled just to reach that pledge.
"The Scottish Government cannot hide away from this no matter how they dress it up."
Finance Secretary Derek Mackay said: "The Scottish Government has treated local government very fairly despite the cuts to the Scottish Budget from the UK Government.
"Taking next year's local government finance settlement plus the additional £160million announced on February 2 and the other sources of support available through the actual and potential increases in council tax income, and the support through the Health and Social Care Integration, the overall increase in spending power to support local authority services amounts to over £400million or 3.9% in cash terms.
"Aberdeen's share of the overall increase in spending power to support local authority services amounts to an additional £12.7million or 3.6% and Aberdeenshire £21.7million or 5%. The Scottish Government remains committed to supporting the economy in the north-east, including the Aberdeen City Deal and the additional £254million investment announced alongside. We are also investing £745 million in the Aberdeen Western Peripheral Route.
"The Scottish Government's actions on business rates already mean that around 6,000 businesses in Aberdeenshire will pay no rates next year and 200 businesses have been taken out of the Large Business Supplement. We have also reduced the poundage rate to bring down costs for those affected by a revaluation. In addition we will work with Aberdeenshire council on proposals to provide local support to businesses during the revaluation and we welcome their plans to offer up to £3million for local rates relief support.
"The Scottish Government is fully committed to further engagement with the business community and stands ready to work with councils considering any options to provide support for businesses locally. The valuation of business properties is undertaken by independent assessors, funded by local councils, not the Scottish Government. Each council retains all the business rates revenue it collects, and it is for councils to apply rates reductions, on top of existing statutory reliefs, as they see fit. Individual business rate payers can appeal their valuation via independent processes if they feel it is incorrect."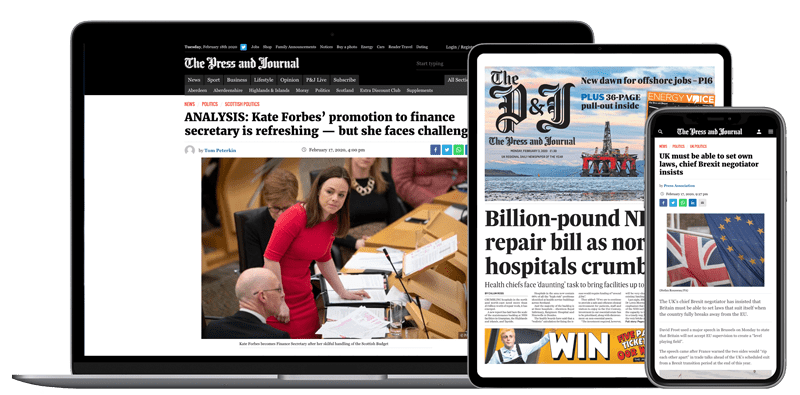 Help support quality local journalism … become a digital subscriber to The Press and Journal
For as little as £5.99 a month you can access all of our content, including Premium articles.
Subscribe