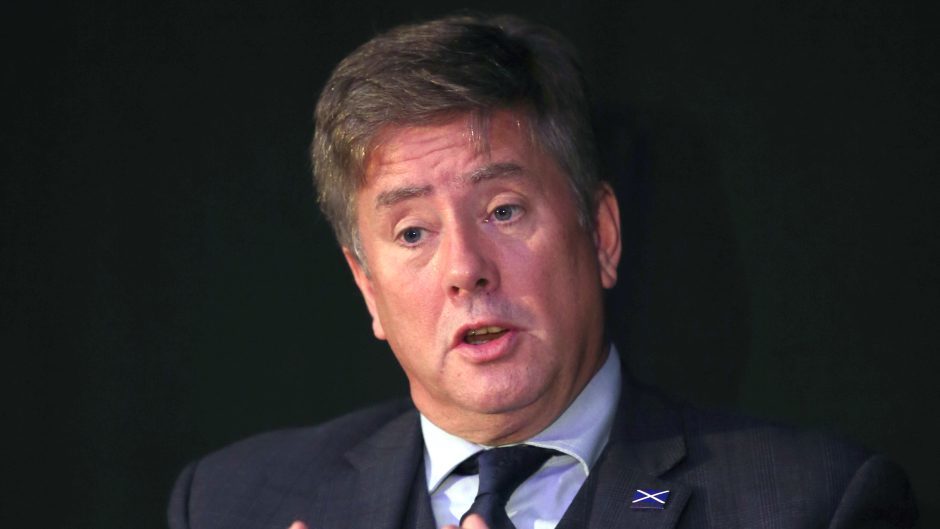 Economy secretary Keith Brown will unveil the Scottish Government's infrastructure investment plan progress report in Inverurie today.
Mr Brown will make the announcement on the construction site of a new £14.6million Inverurie health centre.
The report will reveal details of key infrastructure achievements from 2016 and developments in 2017, including more than £1.3billion spending in the north-east.
Mr Brown claimed: "Significant progress continues to be made in delivering our infrastructure investment plan, which is good for jobs, good for the economy, and good for the north-east region of Scotland.
"The Scottish Government is investing heavily in the north-east of Scotland – we know a strong and vibrant north-east economy drives economic growth across the whole of Scotland.
"I am delighted projects, totalling almost £800million, were completed last year, and that, this year, we are anticipating a further £2.8billion worth of infrastructure projects being completed and becoming operational.
"I look forward to seeing these projects come to completion, but also seeing Scottish companies continuing to benefit from this government's record levels of infrastructure investment in the years to come."
The Press and Journal highlighted the level of anger last year when it emerged the Aberdeen to Inverness rail upgrade project costs had almost doubled from the original £170million estimate, with the completion date also pushed back by six months to September 2019.
But the report states there have been no further delays and a revised programme and budget is being devised.
The projects include the A90 Aberdeen Western Peripheral Route and the Balmedie-Tipperty upgrade, which is still on track to open this winter, followed by work on the Haudagain roundabout.
Construction of NHS Orkney's new hospital and healthcare facilities will start this year, after some financial controversy, and it is now expected to cost £72.3million and be opened in the summer of 2019.
However, upgrade work on the Highland Main Line between Perth and Inverness is not expected to start until next year.
The £315 million Inverness City Deal was signed off in January.