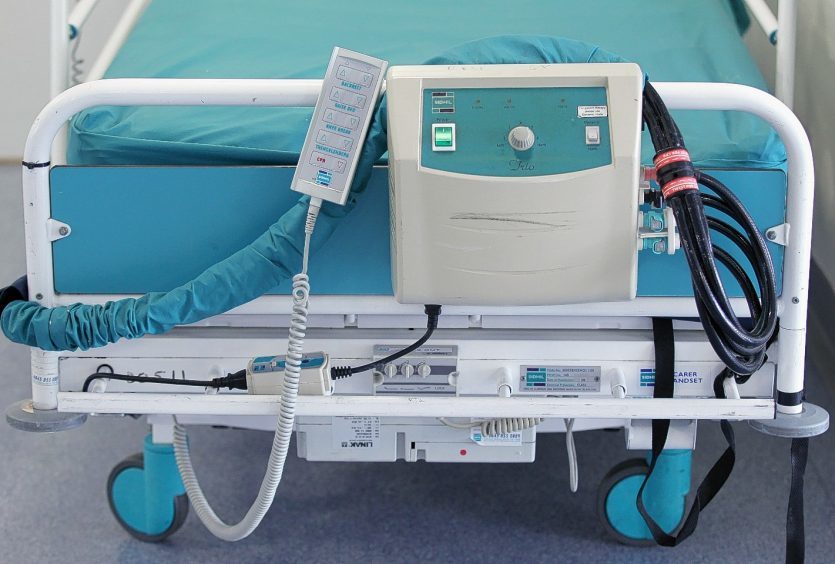 The number of patients readmitted to NHS Grampian hospitals within two days of an being discharged early due to staff and bed shortages is three times the national average.
An NHS audit revealed that the proportion of patients returning because they still needed care in high dependency units was more than 6% in its specialist wards.
Early discharge is defined as a transfer "that is not in the best interest of a patient but necessary due to pressure on beds or staffing".
Around 1,500 patients who left high-dependency units in Grampian in 2016 returned within 48 hours .
Across Scotland the rate for early discharge was just 2%.
North-east MSP Mike Rumbles said action must be taken on the lack of beds.
He said: "Seriously ill patients being discharged early sets alarm bells ringing.
"This report highlights the pressure on our hardworking NHS staff to find beds is greater than ever before.
"The numbers make it quite clear that NHS Grampian is under even more pressure than other health boards across Scotland.
"It's essential the Scottish Government changes its tune toward the North East and provides the resources and support NHS Grampian needs to ensure that every patient gets the care they require."
An NHS Grampian spokeswoman said: "It's important to realise quality indicators are not minimum standards and, as the report notes, many of them are aspirational.
"That being said they are indicators we aspire to meet."
She suggested that the inclusion of obstetric wards for the first time may have skewed the statistics by including routine readmissions for bleeds in cases such as pre-eclampsia.
"We have developed a new surgical high dependency unit (HDU) model which will co-ordinate and improve standards of care within surgical HDUs," she added.
"The move to a new amalgamated HDU facility this year will allow a more co-ordinated approach to data collection ensuring greater accuracy and a reflection of what is actually happening."
NHS Grampian also had the high number of quality indicators marked as "does not comply" by auditors for its HDUs, with three red marks out of eight.
These were for twice-daily consultant-led ward rounds, rehabilitation needs being assessed in critical care and regular clinical governance meetings on deaths and other adverse events – which NHS Grampian was the only health board in Scotland to fail to hold.