Controversial average speed cameras would not have helped prevent almost half of crashes on the north-east's busiest road in recent years, it was claimed last night.
New figures left transport chiefs facing fresh questions over their decision to fix the unpopular devices along the A90 Aberdeen to Dundee road.
Scottish Conservatives said police data released to the party showed that 124 of 272 accidents over the last four years "would not likely have been helped by the money-spinning measure".
North-east MSP Liam Kerr claimed that "far more" collisions are happening at junctions, private entrances, and roundabouts than thought, and that the vehicles involved were likely to have been "slow-moving and certainly not fast enough to be detected by cameras".
Transport Scotland officially switched on the new, permanent average speed cameras on the southern stretch of the trunk road 12 days ago – and insist they will improve road safety.
Work on the £2million project to instal the 30 devices on the 50-mile section between Stonehaven and Dundee began earlier this year.
Similar speed cameras are already in place along the A9 between Perth and Inverness, and the Scottish Government says they have already helped reduce the number of deaths and serious casualties by more than a third.
But the Tories said the government had not taken account of data which shows where the accidents have been happening on the A90.
Mr Kerr said: "This information would have been available to the Scottish Government before they commenced a costly programme of installing average speed cameras along the whole dual carriageway.
"They did not bother to do this analysis themselves, which is verging on negligence."
He added: "It is vital that safety on the A90 is sorted out but how on Earth can the government do this, without first isolating where the accidents take place?"
The Press and Journal reported earlier this month that many motorists were still ignoring the temporary cameras already in place at Stonehaven, Charleston and the northern stretch of the A90, between Balmedie and Blackdog, to protect workers as the Aberdeen bypass progresses.
More than 5,000 drivers were caught out by the devices last year.
Peter Argyle, chairman of north-east transport partnership Nestrans and deputy leader of Aberdeenshire Council, questioned the analysis carried out by the Conservatives last night, however.
He said many accidents at junctions were caused by motorists who are speeding.
"I think it's fair to say that nobody likes average speed cameras, but it's fair to say they've proved effective," he said.
"The difficulty with junctions, particularly with a busy road, is that people have to cross them.
"If they are sitting waiting for a long time there's a temptation to take a chance. If traffic is driving at 80/90mph, the chance could prove fatal.
"Clearly the faster the cars are going the more dangerous it is for people trying to cross."
A Transport Scotland spokesperson said: "The Scottish Government is committed to improving the safety of the road network in Aberdeen and the north-east and ensuring the region remains central to driving future growth and prosperity in Scotland.
"Since 2007, £117.5million has been invested to maintain and safely operate the A90.
"The £2million investment in A90 average speed cameras is a cost effective example of how we are aiming to make our roads safer in the north-east.
"Similar schemes in Scotland have shown the significant road safety benefits this technology delivers, from improved driver behaviour, fewer speeding offences, fewer fines for drivers and helps to achieve our ultimate vision of zero fatalities through reduced numbers of serious injuries on our roads."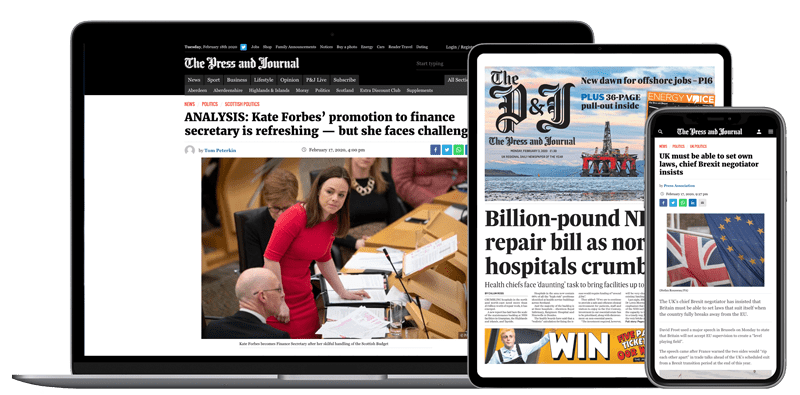 Help support quality local journalism … become a digital subscriber to The Press and Journal
For as little as £5.99 a month you can access all of our content, including Premium articles.
Subscribe