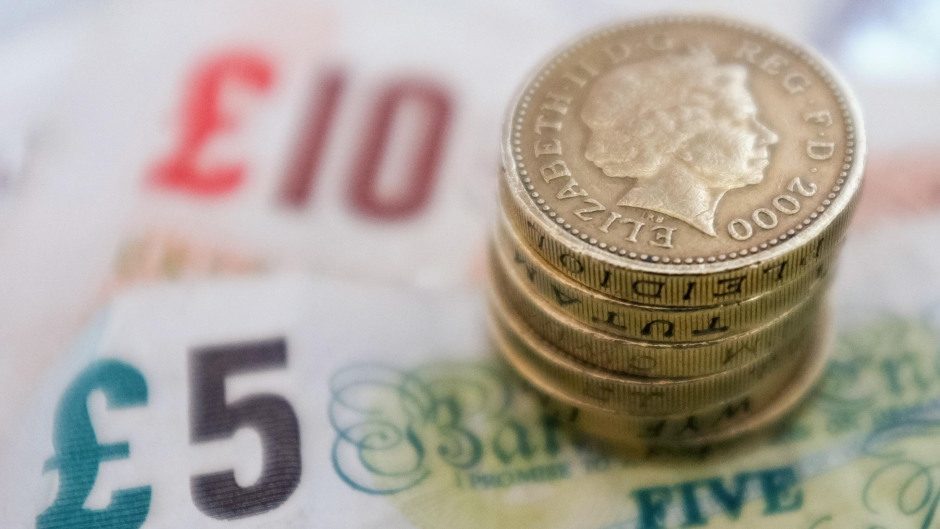 Average earners in the north and north-east could pay £8million more than those in the rest of the UK if the SNP raises income tax, it has been claimed.
The Scottish Conservatives produced the figures yesterday amid a row over the growing tax difference between Scotland and England.
In his Budget this week, UK Chancellor Philip Hammond pledged to raise the income tax threshold for higher earners from £45,000 to £46,350, and the UK Government has already pledged to increase this to £50,000 by 2020-21, potentially leaving those in Scotland £670 worse off.
At the same time he announced the scrapping of stamp duty for first-time buyers on homes worth up to £300,000 in every part of Britain except Scotland.
And now, after calling on the Scottish Government to use a disputed "£2billion" additional spending power from the Budget to scrap potential income tax rises in Scotland, the Tories have revealed how average earners could be affected if the changes go ahead.
Using one option being considered by the SNP, involving five bands that would include a 1% tax rise for those earning between £24,001 and £44,290, they found that in Aberdeen, where the average wage is £28,000, about 53,000 people would be paying £43 more than workers south of the border, worth a total of £2.27million.
In Aberdeenshire, the tax gap would be £54 for 61,000 people, totalling £3.2million, while in the Highlands it would be £43 more for 55,000 people, worth £2.4million, and in Moray it would mean 22,528 paying £19 extra, totalling £426,000.
North-east MSP Bill Bowman said: "The SNP's high tax agenda has already left middle and higher earners paying more than they would if they did the same job in England.
"If Nicola Sturgeon presses ahead with these proposals, even those on average incomes would pay more than workers in the rest of the UK."
Finance Secretary Derek Mackay will reveal his income tax plans at his Budget on December 14.
Last night, a Scottish Government spokesman said: "Taxpayers across Scotland get the best deal in the UK, with a range of services and benefits which are not available elsewhere.
"The serious and growing economic threat posed by Brexit, coupled with continuing UK Government austerity confirmed by the chancellor yesterday, means we are seeing increasing pressure being put on our public services.
"We have opened a discussion about how we protect these vital services and tax policies will be brought forward in the draft Budget."
Meanwhile, at first minister's questions in Holyrood yesterday Nicola Sturgeon hinted that further help for first time buyers could be on the way, saying: "As we finalise our budget over the next couple of weeks, we will consider whether it is appropriate to give any further assistance to first-time buyers."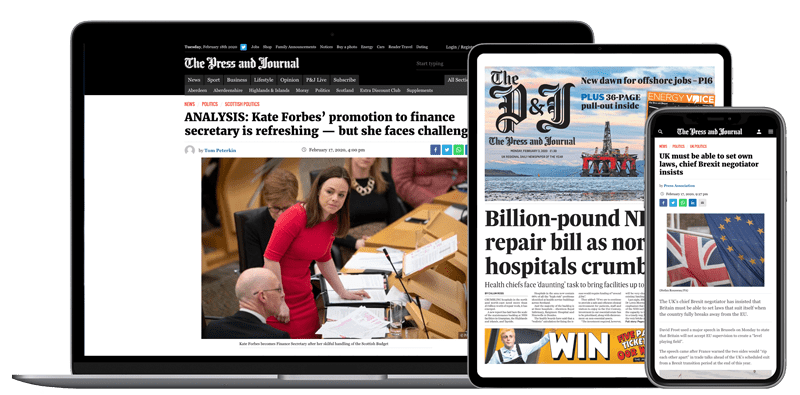 Help support quality local journalism … become a digital subscriber to The Press and Journal
For as little as £5.99 a month you can access all of our content, including Premium articles.
Subscribe