The Scottish Government last night performed a U-turn on plans for a rates raid that could have led to the closure of sports centres, museums and libraries in northern Scotland.
Finance Secretary Derek Mackay announced he would not axe a business rates exemption on arm's-length council bodies such as High Life Highland and Sport Aberdeen.
The proposal was dropped just one day after the Press and Journal revealed fears that the recommendation, made in the Barclay Review of non-domestic rates, would have a "catastrophic" impact on the future of leisure and culture facilities in the area.
The ending of the exemption lifts the threat of High Life Highland, the operator of Highland Council's leisure and culture facilities, being hit with a £1.8million bill, and means city body Sport Aberdeen will no longer face a crippling £800,000 raid.
However, Mr Mackay signalled that he would move to prevent any arm's-length external organisations (ALEOs) which are created by councils in the future from enjoying the same level of exemption.
Speaking ahead of next month's budget, the SNP finance secretary said: "We are committed to an active and healthy Scotland with a vibrant cultural life and we will continue to support local authorities in providing affordable ways for their communities to take part in culture and leisure activities.
"In my response to the Barclay Review I made clear that this was a recommendation that I wished to engage on before coming to a conclusion.
"In these discussions I have heard a strong and consistent message about the importance of this benefit to sports and leisure facilities and to keeping the costs of these services affordable especially in disadvantaged and vulnerable communities.
"As a result I can confirm that the rates relief will remain in place for qualifying facilities operated by council ALEOs."
Shadow Finance Secretary Murdo Fraser said claimed it represented a "major victory" for the Scottish Conservatives.
Sport Aberdeen managing director Alistair Robertson said the body was "greatly relieved".
He added: "We recognise the significance of this decision and credit must go to the cabinet secretary for firstly providing the opportunity for broader consultation and consideration, along with deciding not to accept recommendation, thus removing the risk to the leisure trust charity sector."
High Life Highland (HLH) chief executive Ian Murray said he was "very pleased" with the decision, and added: "The charity already contributes to national initiatives such as preventative health, obesity and social isolation; we look forward to a positive working relationship with the government on these and other important priorities."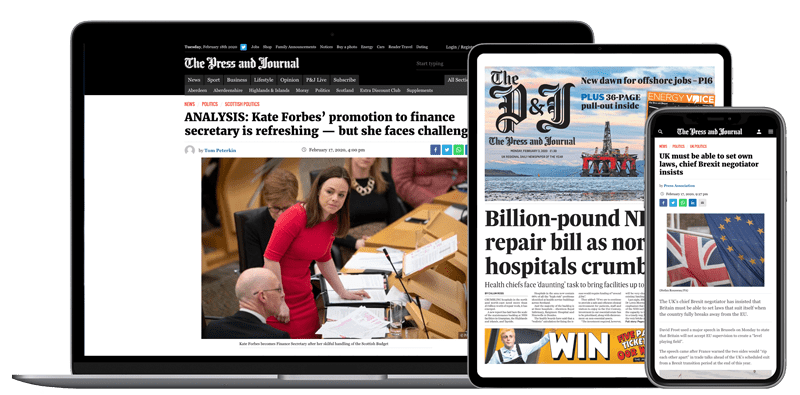 Help support quality local journalism … become a digital subscriber to The Press and Journal
For as little as £5.99 a month you can access all of our content, including Premium articles.
Subscribe