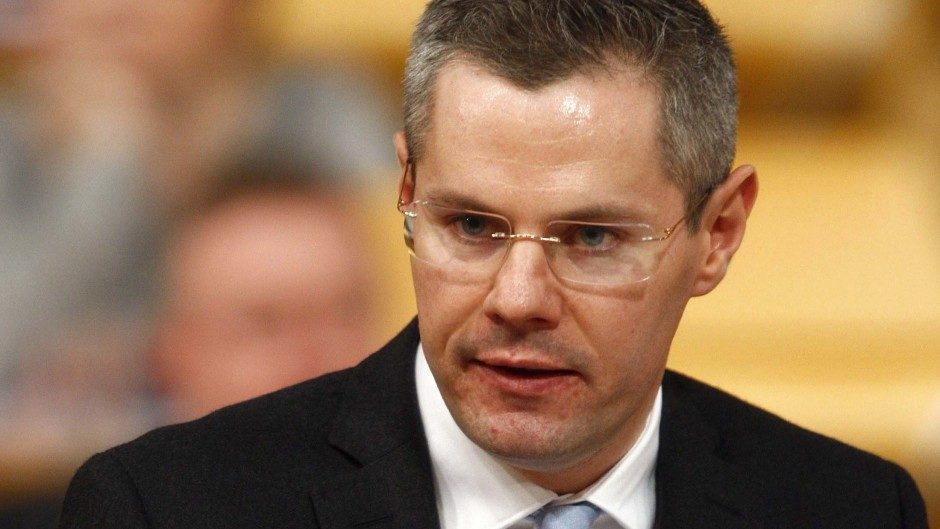 Finance Secretary Derek Mackay has said that today's budget will protect the NHS and other public services against the "worst effects" of Westminster cuts.
Speaking ahead of outlining the Scottish Government's spending plans at Holyrood, he claimed the package would be "good for taxpayers, good for public services and good for business".
But the SNP administration was last night braced for a fresh row over widely-anticipated proposals to raise income tax, despite a manifesto commitment that it would not.
Local authorities also issued grim warnings as they prepared for the latest round of multimillion pound cuts to their budgets, while public sector workers were waiting to discover if the promised end to their pay freeze will match rising inflation.
Further action on business rates rises is also expected, with First Minister Nicola Sturgeon saying yesterday the government would "implement most of the recommendations" of the Barclay Review.
Mr Mackay said: "The 2018-19 budget will demonstrate beyond doubt where the Scottish Government's priorities are: stopping UK cuts, protecting public services and unlocking Scotland's economic potential.
"The budget will bring forward key measures to protect public services like our NHS against the worst effects of UK budget cuts and continued Brexit uncertainty, and deliver a growth package to support the economy, unlock innovation and drive increased productivity."
The budget battle got underway a day early in Holyrood yesterday as the parties clashed over proposed income tax rises.
The Scottish Conservatives attempted to pile the pressure on Mr Mackay by scheduling a debate on the issue.
Tory finance spokesman Murdo Fraser MSP challenged the SNP to stick to its 2016 manifesto promise to implement a freeze "to help low and middle income earners".
But the Conservatives came under fire from the other parties who claimed money had to be raised because of the UK Government's austerity agenda.
Mr Fraser said the SNP under Ms Sturgeon was "losing the trust of the business community", and that there was "no necessity" for tax increases because "the Scottish government's total block grant is on track to increase".
He added: "There is absolutely no mandate from the Scottish people for any increase in the basic rate of income tax, however that is brought about."
Mr Mackay claimed Mr Fraser was behaving like an "impatient child", saying Scotland's funding for day-to-day frontline services was due to go down £200million next year and £500million over the two year period.
The finance secretary added: "We will put forward a proposition that delivers fairness and progressivity in our tax system. I've engaged constructively and this is an important time for the parliament to act maturely and constructively."
But Scottish Labour leader Richard Leonard said: "I say to the SNP – you can't denounce austerity today and do nothing about it tomorrow."