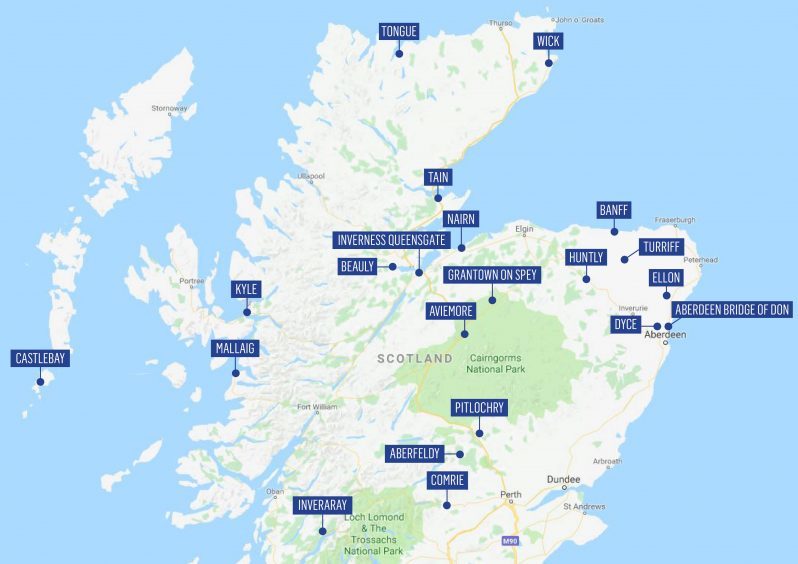 RBS was told by MSPs yesterday that it had a "duty" to continue to serve communities which helped bail out the banks in their hour of need.
Politicians from all parties joined forces for the second time in a week at Holyrood to voice their opposition against branch closures.
Fears were raised that the decision by RBS to shut 62 Scottish branches, including 18 in the north and north-east, would threaten the future of historic high streets in villages and towns.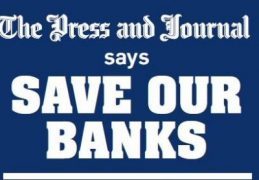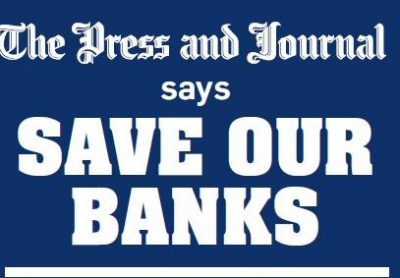 RBS has blamed the decision, which follow a recent round of closures by the Bank of Scotland, on a fall in customers at the counters, and said more people are using online services.
But Banffshire and Buchan Coast MSP Stewart Stevenson said: "I remind banks that they do not stand apart from wider society—they exist to serve it, and they depend on its support for their continued existence and their special privileges.
"Banks should set aside short-term financial targets to ensure their long-term survival. They can do so by re-earning the trust and support of local people by being part of communities through having a meaningful physical presence in them."
Aberdeenshire East representative Gillian Martin added: "The public bailed out RBS in the banking crisis, so it has a duty to support residents who benefit from a local service."
Highlands and Islands MSP Rhoda Grant said: "While we rightly concentrate on service provision, we must not forget the staff who work at the branches.
"They are losing their jobs, because the distance that they would have to travel to an alternative branch will make relocation impossible. Neither do they have a hope of gaining a similar job, because such jobs are few and far between in rural communities."
Skye, Lochaber and Badenoch MSP Kate Forbes, who secured yesterday's debate, said that if the closures go ahead, a total of 26 bank branches across the Highlands will have closed in the past two-and-a half years.
She added: "For my communities it could mean up to an hour or more of travel to a branch for older people, for businesses that have tight timescales and for customers who, for a host of reasons, rely on public transport."
North MSP Edward Mountain raised fears for the future of high streets, saying: "If RBS does not back down from these closures, there will be a real threat to the high streets in the Highlands and to rural businesses such as tourism businesses.
"Let us not pretend that anything else will be the case."
North-east MSP Mike Rumbles reiterated his call for banks to share premises with other businesses, saying: "I ask the minister to knock the banks' heads together so that they can co-operate to save the services and keep a profit for themselves. That would be a win-win situation."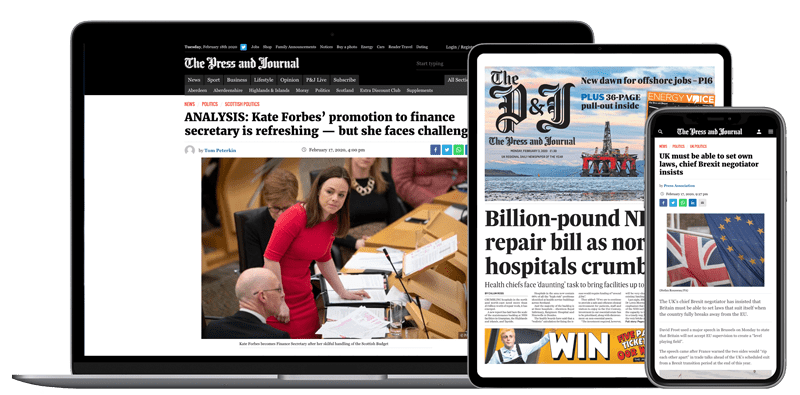 Help support quality local journalism … become a digital subscriber to The Press and Journal
For as little as £5.99 a month you can access all of our content, including Premium articles.
Subscribe