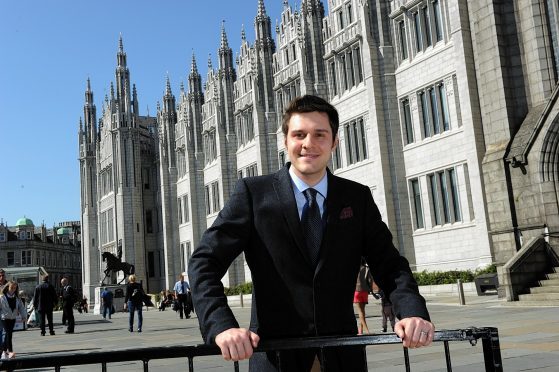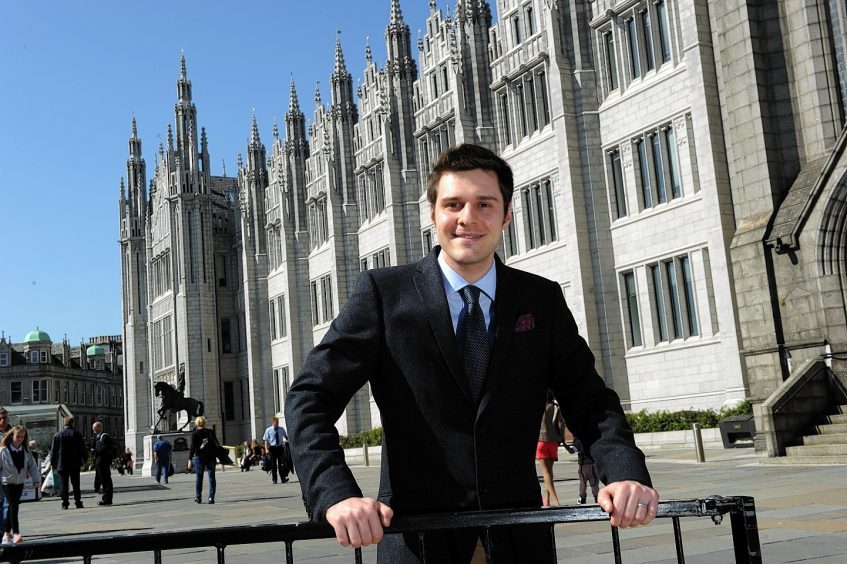 There has been "little action" over hundreds of millions of pounds of Scottish Government funding for the north-east promised almost two years ago, according to an Aberdeen MP.
Holyrood said in January last year, at the same time as the signing of the Aberdeen City Region Deal, that it would invest an extra £254million to improve infrastructure in the region.
The pledge included an "initial" £200million to increase capacity on rail links between Aberdeen and the Central Belt including an upgrade to the line at the Montrose basin.
A further £24million was promised for improvements on the A90 at Laurencekirk, £10million would be spent on digital infrastructure and £20million would go on infrastructure funding for housing.
But Conservative MP for Aberdeen South Ross Thomson, who was a city councillor at the time of the announcement, said the vast bulk of spending has yet to materialise.
Funding for the rail upgrades in particular has stalled, he said, with concerns it could be 2030 before improvements are completed.
At the time of the announcement, Economy Secretary Keith Brown said the projects would happen within five to 10 years.
Mr Thomson said:"We are more than a year on from the SNP government announcement of £254million in extra funding for the north-east, but there is little evidence of major projects being delivered.
"The improvements to rail links between Aberdeen and the Central Belt in particular appears to have been kicked in to the long grass by ministers.
"There was one announcement, rushed out the day before Digital Minister Matt Hancock visited Aberdeen, on digital infrastructure, but that is a fraction of what was promised.
"All of these pledges made at the time of the City Region Deal were supposed to be delivered within five to 10 years – we will be holding the Scottish Government to that."
But a spokesperson for economy secretary Keith Brown MSP, said: "Unlike the Conservative government, which failed to match the levels of investment towards the Aberdeen City Deal – the Scottish Government are fully committed to supporting the north-east economy –  in 2017-18 Aberdeen is receiving total central government funding of £353 million and will receive £343 million in 2018-19, plus their fair share of an extra £181 million.
"We are also investing £125 million as part of the Aberdeen City Region Deal, estimated to create 3,300 new jobs – and a further £254 million of additional Scottish Government support for key infrastructure in the north-east.
"Ross Thomson and his fellow Scottish Tory MPs should be doing what they said they would do, challenging this failing UK Tory Government when it lets Scotland down."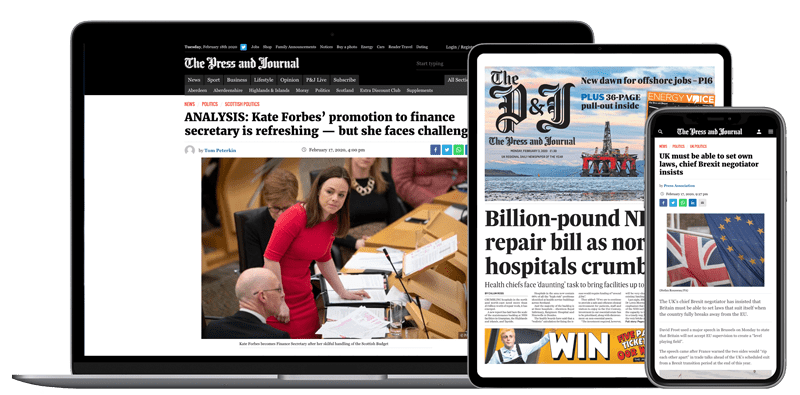 Help support quality local journalism … become a digital subscriber to The Press and Journal
For as little as £5.99 a month you can access all of our content, including Premium articles.
Subscribe