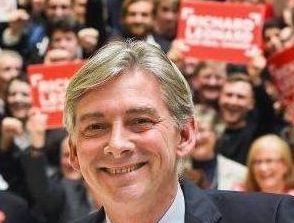 Scottish Labour has backed calls to save services and boost investment by introducing a controversial "tourism tax" in areas such as Aberdeen and the Highlands.
Unveiling his party's tax plans, leader Richard Leonard said he supported devolving powers to councils to levy a charge based on the number of hotel nights per person.
Edinburgh, Highland and Aberdeen City councils have all expressed an interest in introducing such a tax in recent months and years as many areas struggle to cope with soaring numbers of visitors.
The proposal gained backing in the north last year following a controversy over the infrastructure impact of the 150,000 annual visitors to Skye, prompting local authority officials to suggest a £1-a-night levy to raise £11million a year.
However, a recent Federation of Small Businesses survey found 99% of local members feared a loss of trade if such a tax was introduced.
Scottish Labour believe the move could raise around £70million extra for councils a year if a £2-a-night tax was introduced, according to its budget proposals.
The document said: "Countries and jurisdictions around the world apply some form of tax on tourism or visitors – generally in the form of a charge per night spent in commercially operated accommodation.
"This power allows local authorities to ensure that everyone who uses local services, facilities and infrastructure, can make their contribution to maintain facilities."
Last night, the move was backed by Aberdeen City Council's co-leader Jenny Laing.
The Aberdeen Labour councillor said: "I welcome Labour's proposed tourism levy because tourism is vital to our economy.
"As part of our Aberdeen Regional Economic Strategy we identified a need for a tourism levy.
"The SNP government seems to want more and more devolution from Westminster but seem incapable of devolving powers to local authorities."
A Scottish Government spokesman said:  "We have been consistent in our stance that, given the potential impact on tourism, we have no plans to introduce visitor levy on the tourism sector, which is already subject to the second highest VAT rates in Europe by the UK Government.
"It is important that we build on the success of Scotland's flourishing tourism sector and that any initiative to maximise the economic return is taken forward in full consultation with the tourism and hospitality industry."