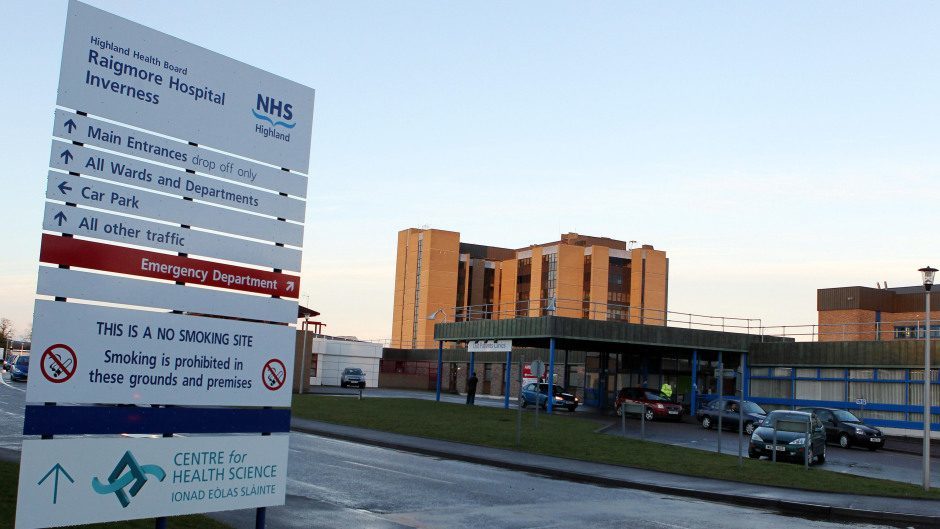 Nicola Sturgeon has been urged to order an investigation after dust contamination led to the cancellation of operations at the north's biggest hospital.
Highland MSP Edward Mountain called on the first minister to intervene when he raised the "unacceptable" disruption at Holyrood yesterday.
Hospital bosses, who were forced to carry out a "deep clean" after building work at Raigmore caused the contamination, have apologized and insisted that there was "no risk to patient safety".
A number of elective operations have been postponed since last Friday due to the contamination in the main operating theatres.
And last night, it emerged further operations were cancelled and health bosses were seeking health and saftey guidance as some dust contamination continued.
At first minister's questions yesterday, Conservative MSP Mr Mountain said: "Since last Friday, 134 elective operations have been postponed at Raigmore hospital due to dust contamination from building work being tracked into the main operating theatres.
"Patients and their families are understandably furious that their operations have been delayed.
"What assurances can the first minister provide to the people of the Highlands that the cabinet secretary for health and sport will fully investigate how that situation has arisen?"
Ms Sturgeon described the issue as "deeply regrettable" and said Health Secretary Shona Robison was in contact with NHS Highland.
The SNP leader said: "On the particular issues around dust in operating theatres at Raigmore, the cabinet secretary for health and sport is in close contact with NHS Highland to ensure that everything is being done to resolve that situation as quickly as possible.
"It is deeply regrettable that it has arisen and – as I am sure Edward Mountain appreciates — Safety and cleanliness in operating theatres are of paramount importance.
"Patients cannot and should not be put at risk."
Speaking after the exchange, Mr Mountain said: "The impact this had on patients and families is unacceptable, especially coming after the cancellations caused by the poor weather conditions."
Last night, it emerged inspections yesterday morning discovered a small number of gritty particles on a number of floors in the facilities main theatres, leading to further operations being cancelled throughout the day.
Katherine Sutton, deputy director of operations at Raigmore Hospital, said: "Staff across the hospital including theatre staff, domestics and our estates staff have been working really hard all week to implement the changes we have put in place to deliver the standard of cleanliness required to deliver safe services.
"We are going to get what we have found tested externally as it is really important we find out what this is however I am reassured that we are doing everything we can to ensure the theatre environment is of the highest possible standard."
Health professionals are also seeking advice from Health Protection Scotland surrounding the on-going appearance of particles on the floor.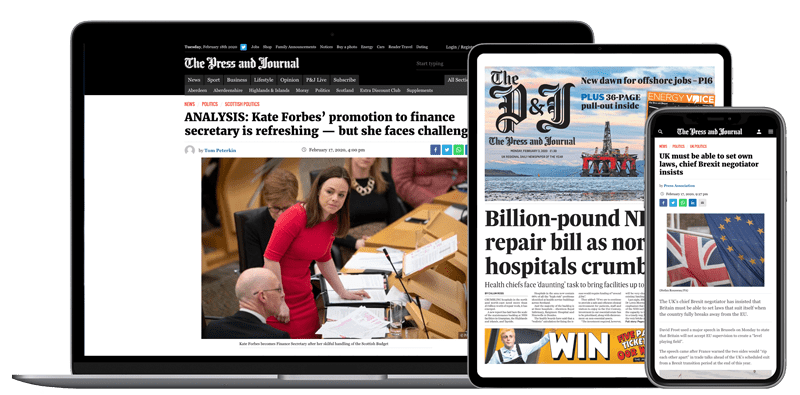 Help support quality local journalism … become a digital subscriber to The Press and Journal
For as little as £5.99 a month you can access all of our content, including Premium articles.
Subscribe