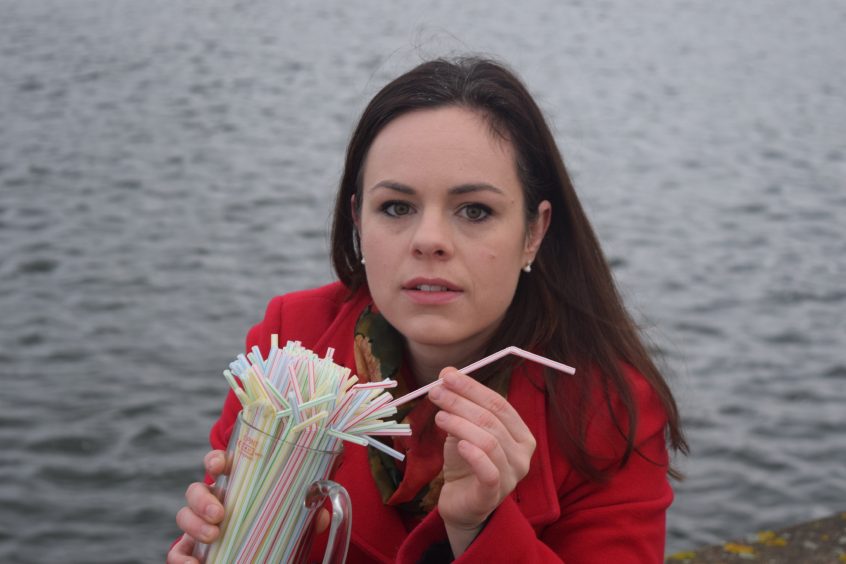 The Scottish Parliament has announced it is banning plastic straws as the campaign to scrap the pollutants continued to gather pace.
Holyrood, which will be the first of the UK's parliaments to make the switch, previously used about 4,000 plastic straws a year.
But now only paper straws will be provided on request at the Edinburgh parliament's restaurants, bars, cafes and canteen.
The move represented another victory for Highland MSP Kate Forbes, who has been leading the "Final Straw" campaign.
The issue has grown in prominence since youngsters at Glasgow's Sunnyside Primary joined forces with Ullapool Primary pupils to press for change after they found thousands of plastic straws on a Loch Broom beach while on a school trip to the Wester Ross village last year.
Last week, Glasgow City Council followed Western Isles Council in banning plastic straws from its buildings, while Aberdeen City Council and Orkney Islands Council told the Press and Journal they were considered following suit.
Ms Forbes, the Skye, Lochaber and Badenoch MSP, said she hoped the Scottish Parliament's decision would spur other public bodies to do the same.
She said: "Whilst I'm campaigning for public bodies and businesses to ditch plastic straws, its important I start close to home and so I'm delighted that the Scottish Parliament has stopped stocking plastic straws and will only give out a biodegradable alternative when requested.
"The Scottish Parliament has long led the way on environmental initiatives, and this is obviously another way in which it is striving to improve what it does.
"If the Scottish Parliament can do this, then I hope it encourages more councils and other public bodies to follow suit.
"The Scottish Parliament might be in the middle of Edinburgh, but we know that plastic litter travels far and wide with recent reports suggesting there is as much plastic litter on rural islands as the centre of a big city."
Labour's Kezia Dugdale, who sits on the Scottish Parliamentary Corporate Body, which is responsible for running Holyrood, said: "The parliament wasn't a big consumer of plastic straws but switching to a paper version was a no-brainer.
"These are pretty small changes to make but it's part of a bigger picture in thinking about our actions and protecting our environment."
The parliament already provides environmentally-friendly takeaway containers, cups and cutlery.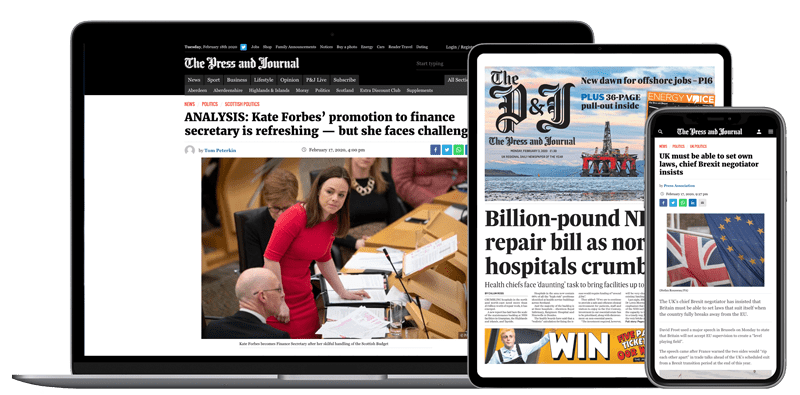 Help support quality local journalism … become a digital subscriber to The Press and Journal
For as little as £5.99 a month you can access all of our content, including Premium articles.
Subscribe