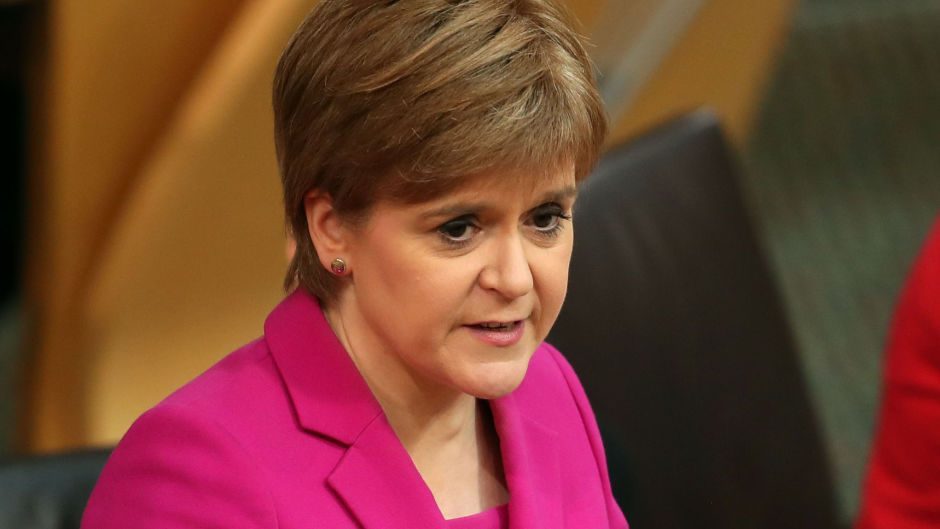 Nicola Sturgeon has warned that "nothing is more important" in the offshore industry than safety, as the sector prepares to mark the 30th anniversary of the Piper Alpha disaster.
The first minister said she expected North Sea operators to take any warnings from safety chiefs seriously and pledged to back trade unions in raising any concerns.
The remarks were made at Holyrood after Labour MSP Lewis Macdonald raised the Health and Safety Executive's decision last week to write to all oil and gas operators expressing concern about the number of gas releases in the industry.
Ahead of the 30th anniversary in July of the Piper Alpha explosion, which killed 167 men on the sector's darkest day, the regulator said that some firms had come "perilously close to disaster".
Mr Macdonald, a north-east MSP, also highlighted research from academics at Robert Gordon University who found fatigue and psychological distress among offshore workers as a result of changes to rotas, as well as a report by quality assurance company DNV GL which said that almost half of professionals in the sector believed there to have been under-investment in inspection and maintenance of North Sea infrastructure.
At first minister's questions, he asked: "In the run-up to the 30th anniversary of Piper Alpha, what reassurance can she give offshore workers that her government is alive to those concerns and will support trade unions and United Kingdom and Scottish regulators in seeking to ensure the safest possible working environment for Scottish workers offshore?"
Ms Sturgeon responded: "My overriding message is that safety in the North Sea is paramount.
"Nothing is more important than ensuring that the safety of those who work offshore is paramount. That was a regular area of discussion at the oil and gas task force.
"The Scottish Government has supported, and will continue to support, trade unions in raising any concerns with operators in the North Sea.
"I expect any recommendations that the Health and Safety Executive makes to be taken seriously and implemented."
The SNP leader added: "If Lewis Macdonald wants to raise specific concerns, I would be happy to look into them further."