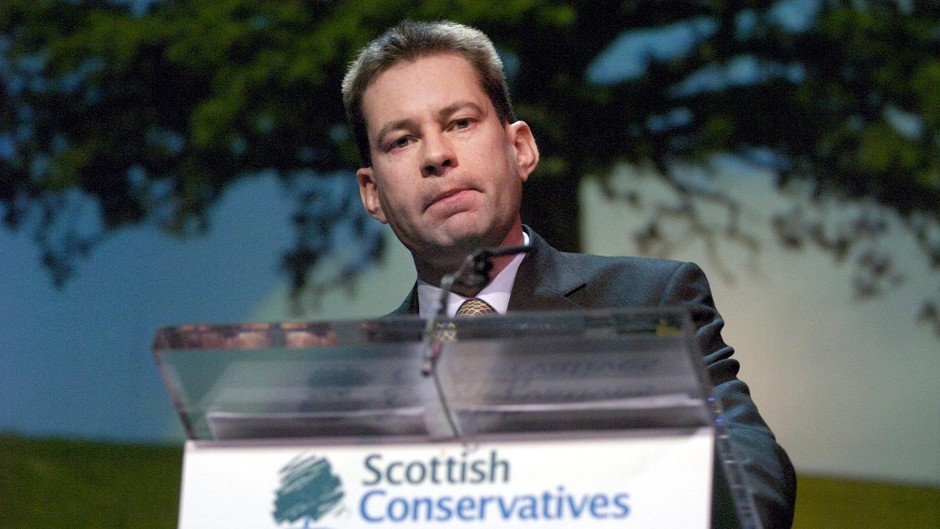 The Scottish Government was a "breathtaking" £80 billion away from achieving its top five economic targets, the Tories have claimed.
Research compiled by the opposition party was used to show that the SNP government had missed all five targets since taking power in 2007.
It included the aim of matching UK GDP, which the Scottish Conservatives said had been £1.5 billion short, while a plan to mirror the GDP of small European countries was said to be £4 billion off target.
Over the last decade, the analysis also suggested the Holyrood government wold have been £47 billion better off if it had achieved the goal of ranking among the top nations for productivity, that it missed its target of increasing exports by £27.8 billion, and failed to increase R&D by £600 million in the period.
However, a spokesman for Economy Secretary Keith Brown insisted the Tories had a "cheek", arguing that Brexit was the biggest threat to prosperity and that Scotland's productivity had outperformed all other parts of the UK outside London and south-east England.
But Scottish Conservative shadow finance secretary Murdo Fraser said: "The scale of these missed targets is breathtaking.
"It is bad enough that the SNP has missed their own targets, but to have missed them by so much is truly desperate.
"These figures lay bare the utter failure of the SNP to grow our economy and support Scottish businesses."
Mr Brown's spokesman said: "The Tories have a cheek accusing anyone else of damaging Scotland's economy. By far the biggest threat to Scotland's future prosperity is the Tory hard Brexit which they are forcing on Scotland against its will.
"Of course, the economy is just one of many areas where the Scottish Government is taking action in the face of poor policy decisions coming from Westminster. Even Business Secretary Greg Clark admitted recently that he has responsibility for growth in the economies of all nations in the UK.
"The fact is, since the financial crisis and recession, Scotland's productivity has outperformed all other parts of the UK outside London and south-east England and it is encouraging to see that GDP grew across 2017, ending the year over 1% higher than the previous year."
He added: "The UK's growth of just 0.1% in the first quarter of 2018 reflects the effect of Brexit and the weak growth expected for the UK relative to other major economies."