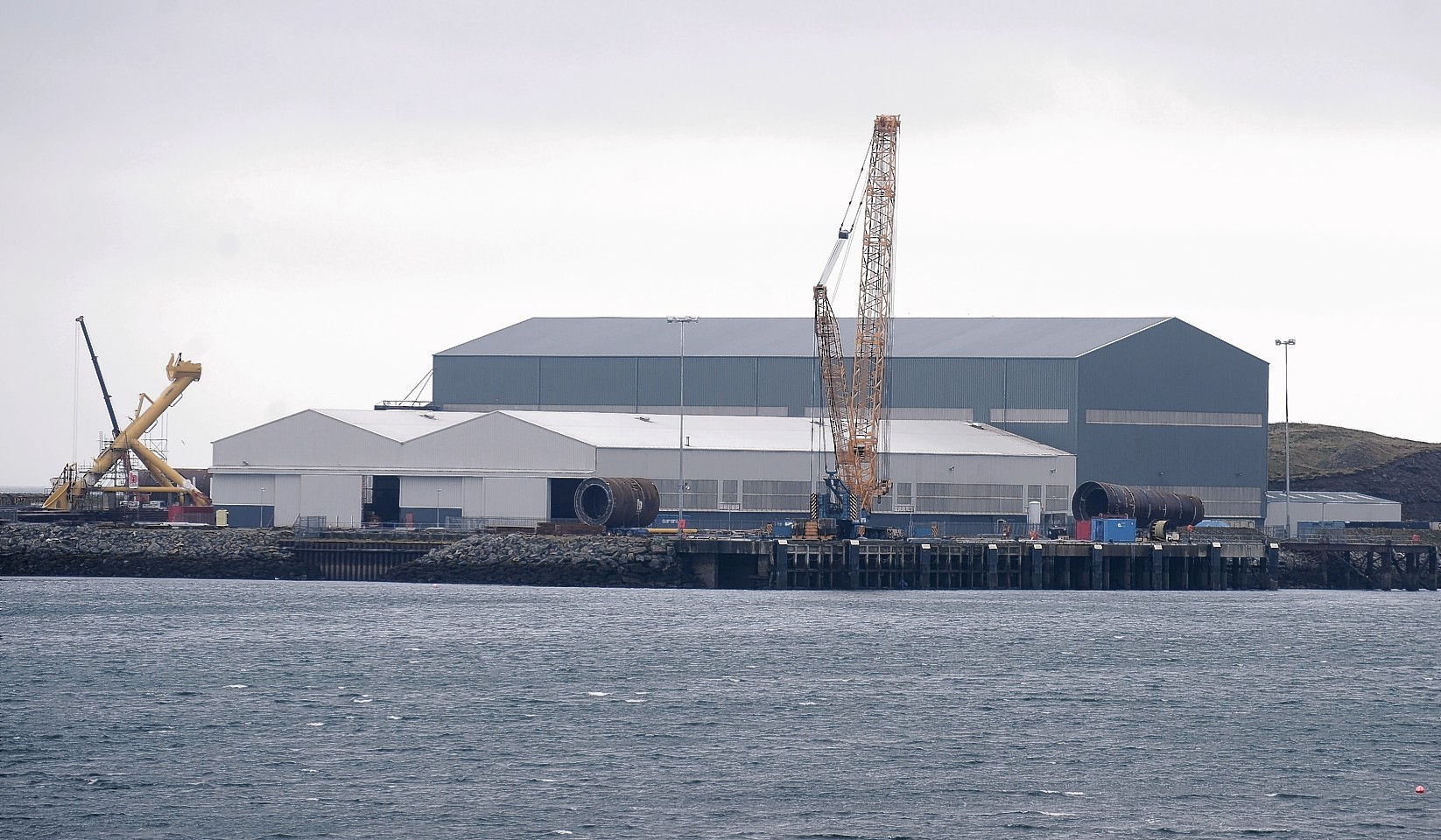 Keith Brown has hinted that two new contracts could be secured for BiFab as he  admitted that the shock over fresh job losses was "understandable".
The economy secretary added that the new owners of the company, which has yards in Lewis and Fife, were "actively looking" for work in the oil and gas, and other sectors.
Mr Brown was updating MSPs after a further 40 workers at the company's Fife yards were issued with notices on Friday, in addition to 56 staff who had already been warned they could lose their jobs.
He said he was made aware of the move on Wednesday by new Canadian owners DF Barnes, which completed a Scottish Government-backed takeover of the firm last month.
"I appreciate the shock that was caused. I appreciate the completely understandable reaction of the trade unions," Mr Brown said.
But the SNP minister added: "As well as hearing from the company about the redundancies, we spent much of the meeting on Wednesday talking about how we could best achieve the new contracts—two of them, in particular.
"That is where the focus of Scottish Government efforts has been. It is also where the focus has been of efforts by the trade unions and by the company.
"It is simply the case that having work in the future and expanding the workforce will depend on winning the work, and that is where our energies are focused."
After the remarks, Scottish Liberal Democrat leader Willie Rennie said: "I'm not sure that the economy minister understands the anger and frustration at BiFab.
"Only 21 days ago Keith Brown proclaimed it a very good day for employees at BiFab. He said DF Barnes had no intention of shedding further staff.
"The minister needs to explain why he said that and consider whether he was misled by DF Barnes.
"The relationship between the Scottish Government and DF Barnes must have been put under great strain following these unexpected job losses."