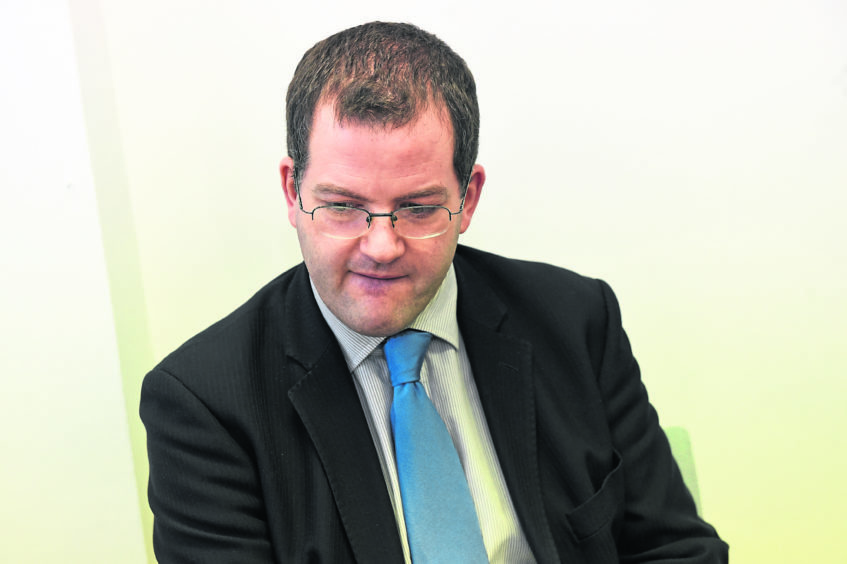 Aberdeen Donside MSP Mark McDonald has chosen not to defend himself before his colleagues deliver their verdict on his future at Holyrood today.
It is understood that Mr McDonald has decided not to speak when a motion is moved calling for his suspension, without pay, for one month.
The former early years minister, who has been found in breach of the code of conduct following a probe by the Commissioner for Ethical Standards in Public Life, had already said he would not take part in the vote.
Last week, the Scottish Parliament's standards committee recommended that Mr McDonald face the toughest suspension handed down since devolution.
It followed a ruling by the commissioner that he had breached the code of conduct by sending Twitter messages to a woman which created an "intimidating, degrading, humiliating or offensive environment" and "involved sexual harassment".
In a second breach, Mr McDonald was found to have asked a different Holyrood employee to make a payment of £476 for a flat deposit and did not reimburse her for around 24 days.
Standards Committee convener Clare Haughey said the proposed punishment "should send a clear signal about the seriousness of Mark McDonald's conduct".
Today she will move a motion asking MSPs to agree to impose the sanctions recommended by the committee.
MSPs can request to speak but it is anticipated that few will and the motion will move quickly onto the vote.
If backed, Mr McDonald would be banned from Holyrood for one month, from September 3 to October 2, after parliament's summer recess, which starts on Friday.
The former city councillor accepted the findings of the commissioner's probe, which was triggered by a complaint from Glasgow Cathcart MSP James Dornan in March, and he reiterated his apology to the two women.
However, he added that while he accepted the social media messages were "inappropriate", he did not believe they constituted sexual harassment.
Mr McDonald resigned as the Scottish Government's early years minister in November last year after a complaint about the Twitter messages was made, before he quit the SNP in March following an internal investigation.