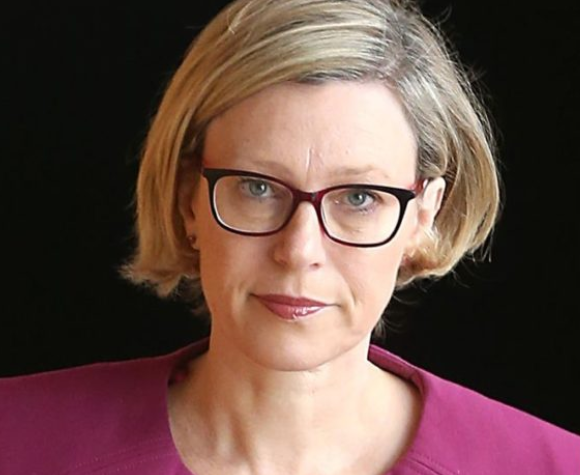 Gillian Martin has spoken of her "relief" at being appointed to lead an influential Holyrood committee – just weeks after it appeared her career was in tatters.
The Aberdeenshire East MSP, who lost her job as higher education minister before her appointment could even be confirmed in June, yesterday became convener of the Scottish Parliament's environment, climate change and land reform committee.
It represents a remarkable turnaround for the SNP politician, after her rise appeared to have been cut short by a storm of controversy over "offensive" blog posts from 2007.
VIDEO: Scottish government removes Gillian Martin as junior education minister after offensive remarks
Speaking exclusively to the Press and Journal, Ms Martin suggested she had been the victim of "game-paying" by opponents and that she hoped to be allowed to "draw a line under what happened".
Having served as parliamentary liaison officer to Environment Secretary Roseanna Cunningham for two years, Ms Martin believes she has the "background knowledge" to flourish in the new committee role, as it scrutinises the Climate Change Bill and other legislation.
She said she was "really pleased" to be offered the committee role, saying: "I suppose it was a relief that I was being thought of as capable of convening that committee.
"I was very pleased that it was the committee it was. It made sense. It was just a case of 'will everyone support it?'. And they did."
Asked if she had been surprised by the quick change in her fortunes, Ms Martin said: "From my perspective, I think that a majority of people in this place, although there is game-playing goes on in the chamber, know when it is a game and it is something that has been done to score political points, rather than being personal.
---
>> Keep up to date with the latest news with The P&J newsletter
---
"And even those that took things at face value when it happened have since had time to reflect on it and found out about the background, about what I actually was and wasn't.
"I've had nothing but genuine good wishes from across the board, from day one of coming back. I've had tremendous support from all my party colleagues throughout the summer.
"I have also been humbled and delighted by some of the support I've received from others across the chamber, from those who could see it for what it was."
Ms Martin said that the volume of supportive comments from across Scotland had vastly "outweighed the couple of emails that were just a knee-jerk reaction type of thing", and that she had been re-energised after taking a break with her family in the summer and then "getting stuck back into the case work" in her constituency.
"I've not had any negative reactions from any of my constituents at all," she said.
"I think that people will now give me the time to get on with the new job, I hope, and draw line under what happened before the summer."
And she has also not ruled out the prospect of one day getting another call from Nicola Sturgeon to take on a ministerial brief.
"I was delighted to get the call in the first place. I would be disingenuous if I said that I wasn't flattered and excited to have worked with the government," she said.
"So if it happens, it happens. If it doesn't, I'm still in a place where I'm delighted to be an MSP and anything else is icing on the cake.
"As long as I'm still representing Aberdeenshire East – that really is enough for me. If anyone thinks I can do more, I will take on whatever challenge is put my way."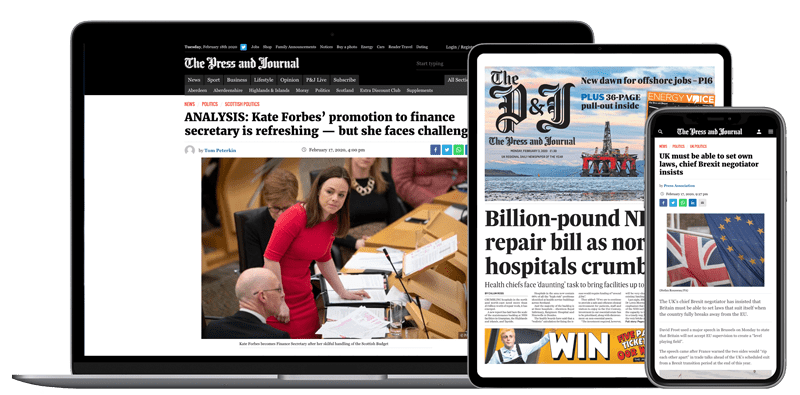 Help support quality local journalism … become a digital subscriber to The Press and Journal
For as little as £5.99 a month you can access all of our content, including Premium articles.
Subscribe