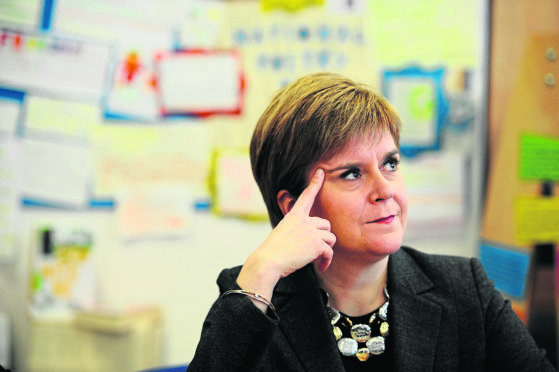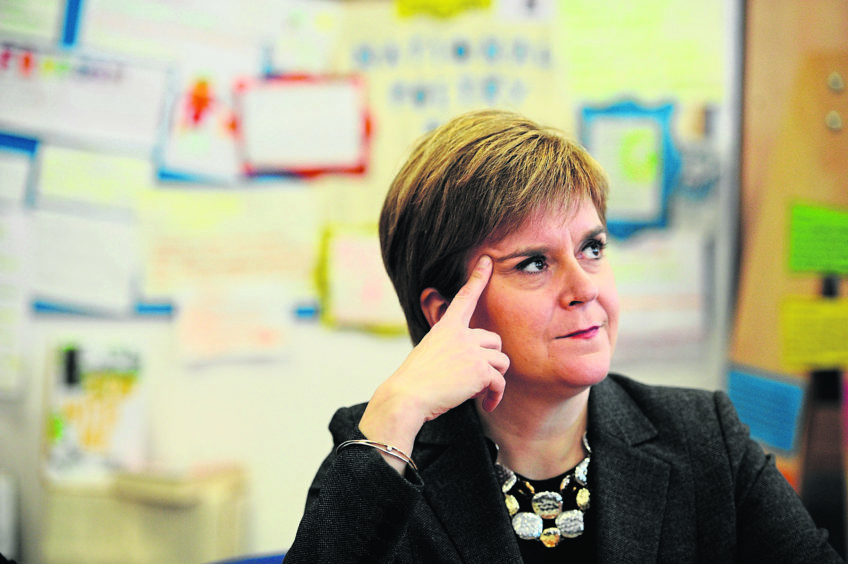 Nicola Sturgeon has been urged to rule out further tax rises after the Budget left her facing a "dilemma" over the widening tax gap between Scotland and the rest of the UK.
A row erupted after Chancellor Philip Hammond pledged to raise the higher rate threshold (HRT) from £46,351 to £50,000 one year earlier than expected.
The higher rate was already much lower in Scotland, at £43,430, and if there are no changes in the upcoming Scottish budget it would mean that someone earning £60,000 would pay £1,660 more in income tax if they live north of the border.
The Fraser of Allander Institute said the Scottish Government will "face a dilemma in deciding how to respond" to the increase in the rest of the UK.
It added: "Even if the Scottish Government were to increase the HRT in Scotland by inflation in 2019/20 (taking it to around £44,500), the gap between the threshold in Scotland and rUK (rest of the UK) would be substantial."
Scottish Conservative interim leader Jackson Carlaw said: "With tax cuts being delivered south of the border, the case for yet more SNP tax rises next year in Scotland is simply unsustainable. Nicola Sturgeon must rule it out, now."
The Conservatives claimed that the extra spending in Mr Hammond's Budget would lead to a £950million windfall for Holyrood by 2020-21.
However, Finance Secretary Derek Mackay said: "According to this Budget, the Scottish Government's resource block grant from the UK Government – the money we are able to invest in day to day public services – remains almost £2billion lower next year compared with 2010-11.
"This budget falls a long way short of delivering for Scotland."
He added: "There was little in this budget to boost our public services. The Scottish Government has already set out our plans to support the NHS in the years to come and the funding we have received as a result of health spending in England will go to our NHS in Scotland – but so far the UK Government has fallen at least £50million short of what was promised only four months ago.
"The reality of today's budget is that Scotland continues to be hit by UK austerity and the decision to leave the EU.
"I have consistently argued for a better settlement for Scotland, and this budget does not reflect that."
Scottish Labour leader Richard Leonard said: "The chancellor shifted the budget from a Wednesday slot to avoid Halloween headlines, but as much as Philip Hammond wants to dress up this Tory budget as an end to austerity, people across the UK will see through that disguise.
"Theresa May promised the people that austerity would end, but this budget has delivered nothing of the sort."
Scottish Liberal Democrat leader Willie Rennie said: "With Brexit threatening living standards across the UK the Chancellor has neither ended austerity nor addressed the fundamental problems in the economy.
"Everything is overshadowed by the damaging impact that Brexit will have on the UK's public finances and the skilled workers available to run public services."