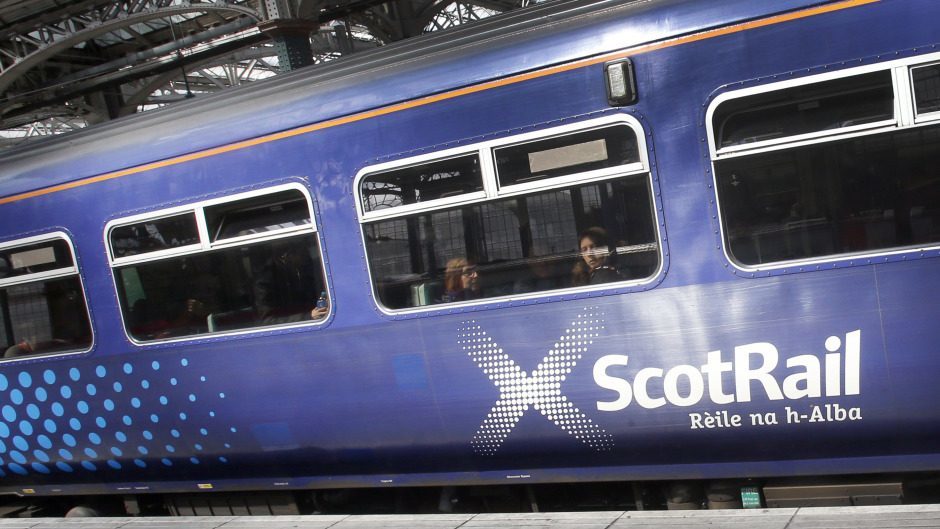 ScotRail was last night accused of "patting itself on the back" after releasing a statement saying that punctuality had improved on Scotland's railways.
North East MSP Liam Kerr said the claim would come as little comfort to passengers affected by delays and cancellations over the festive period in the north and north east.
According to ScotRail, 84.2% of trains met the rail industry standard public performance target between December 9 and January 5 – the best rate since September.
---
>> Keep up to date with the latest news with The P&J newsletter
---
The target is achieved if trains arrive at their destination within 4 minutes and 59 seconds of their timetabled arrival time, having called at all scheduled stations.
The latest figure was a narrow improvement on the 83.4% achieved between November 11 and December 8 but still meant that 15.8% of trains were arriving outside the target.
ScotRail pointed out that the latest figure of 84.2% was better than the 83.5% achieved in the equivalent festive period a year ago.
The moving annual average – the rolling performance over the previous 12 months – now stands atg 87.3%, a figure which is still short of ScotRail's target of 92.5%.
Over the Christmas and New Year holiday, passengers in the north-east were hit by the cancellation of the last train to Aberdeen with the service terminating at Dundee due to a shortage of train crew.
Around the same time nine different trains from Edinburgh to Aberdeen were reduced from four coaches to three because of the staff shortages.
In the run up to Christmas signalling delays in Perth led to delays for passengers travelling to the north and north-east.
Mr Kerr of the Tories said: "These improved punctuality figures will come as news to rail users in the north-east affected by delays and cancellations over the festive period.
"Many people rely on train services to get to and from work – and they expect those services to run on time.
"Scotrail would be better served addressing these ongoing problems rather than patting themselves on the back."
Anger over rising ticket costs and the performance of trains saw Nicola Sturgeon apologise for ScotRail's performance last month.
ScotRail Alliance Managing Director Alex Hynes said: "This has been a challenging time for Scotland's railway. While we know that our performance has not been good enough, it is encouraging to see our punctuality continuing to improve across the country.
"Everyone at the ScotRail Alliance is working flat out to provide customers with the service they deserve. We are training more than 20 drivers and conductors every day, and this will deliver continual improvements in the coming weeks and months."