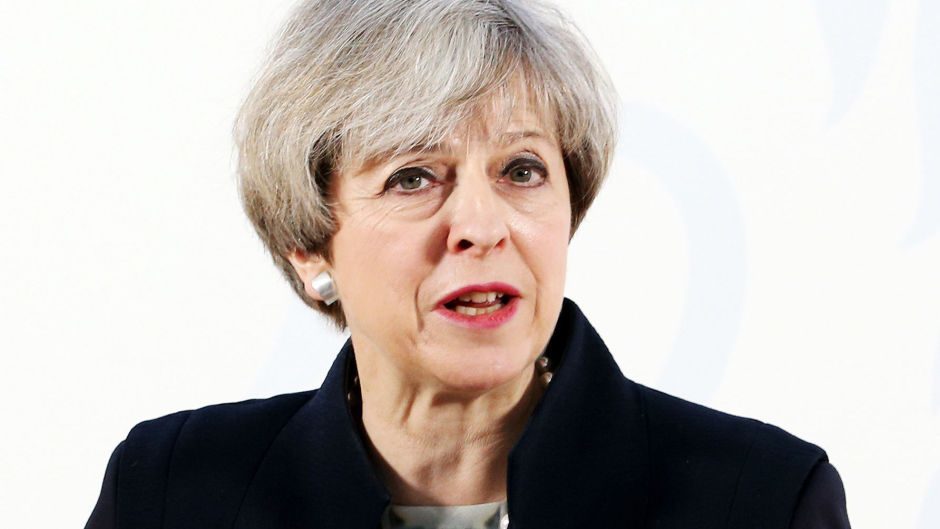 Leading figures in the Scottish farming, food and drink industries have warned that a no deal Brexit would cost the sector £2billion in lost sales each year.
An open letter, signed by Scotland Food and Drink and other industry representatives, urged all political parties to rule out a no deal, warning it would bring labour shortages and transport chaos.
The letter was signed ahead of this week's key House of Commons vote on Theresa May's Brexit deal.
Tomorrow, the prime minister's Brexit proposal will be voted on with Mrs May expected to suffer a humiliating defeat that will put her plan in doubt.
The letter points out that Scotland's farming, food and drink industry is worth £14bn and "implores politicians of all parties to unite immediately and reject the option of a no deal Brexit."
It states: "Whilst recognising there is no political consensus yet on a future trade relationship with Europe, the potentially catastrophic impact of not reaching any deal is clear.
"We are collectively hugely ambitious for the growth of our industry. However, even using the UK Government's own projections, we estimate the cost of No Deal to our industry would be at least £2billion in lost sales annually. That is on top of the short-term chaos resulting from transport delays and labour shortages.
"Indeed, our businesses are already bearing the cost of No Deal, having to spend millions of pounds in time and investment to mitigate the potential disruption that will stem from the UK crashing out of the EU.
"We represent the people who farm Scotland's land and seas, and food and drink businesses that are the nation's largest onshore manufacturing industry, employing 120,000 people. The EU accounts for 70% of Scottish food exports annually and it is also the source of crucial inputs and supplies for our sector.
"By parliament rejecting a No Deal scenario, our industry effort can focus on shaping a future relationship with the EU that we can work with, not preparing for the fallout we can't. There is no tolerance for No Deal as an option. It must be rejected now."
The letter was signed by James Withers, chief executive of Scotland Food and Drink; Scott Walker, chief executive of NFU Scotland; Alan Clarke, chief Executive of Quality Meat Scotland; David Thomson, chief executive of Food and Drink Federation Scotland; Julie Hesketh-Laird, chief executive of Scottish Salmon Producers Organisation; Alasdair Smith, chief executive of Scottish Bakers; and James Graham, chief executive of the Scottish Agricultural Organisation Society.
Lib Dem food and drink spokesman Mike Rumbles MSP said: "This intervention from food and drinks industry leaders shows that a no deal Brexit would be a real dog's dinner. It's astonishing that some Scottish Conservatives have failed to rule out that level of idiocy."
Scottish Labour's Brexit spokesman Neil Findlay MSP said: "Theresa May is taking Britain to the brink with her botched Brexit deal, which fails to protect our economy, jobs or rights.
"The fact she is ploughing on with it despite knowing it will be overwhelmingly rejected by MPs next week only heightens the risk of a no deal."
Maureen Watt, of the SNP, said: "This is a significant intervention about the threat to a vital part of Scotland's economy – and it should focus minds among the Tories. Theresa May must stop threatening a no-deal Brexit in order to force her deal through parliament."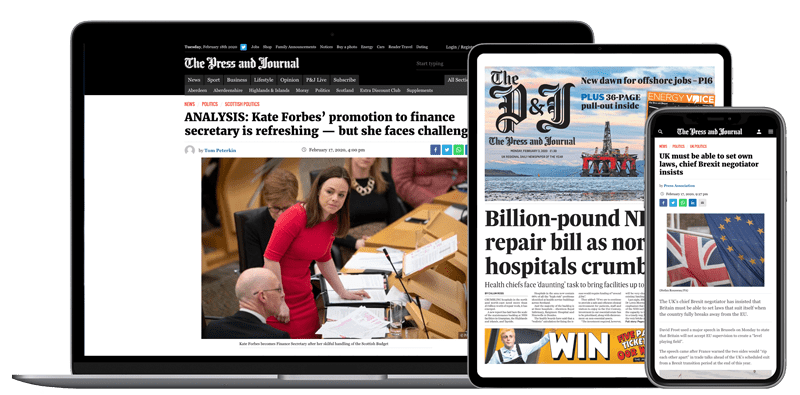 Help support quality local journalism … become a digital subscriber to The Press and Journal
For as little as £5.99 a month you can access all of our content, including Premium articles.
Subscribe