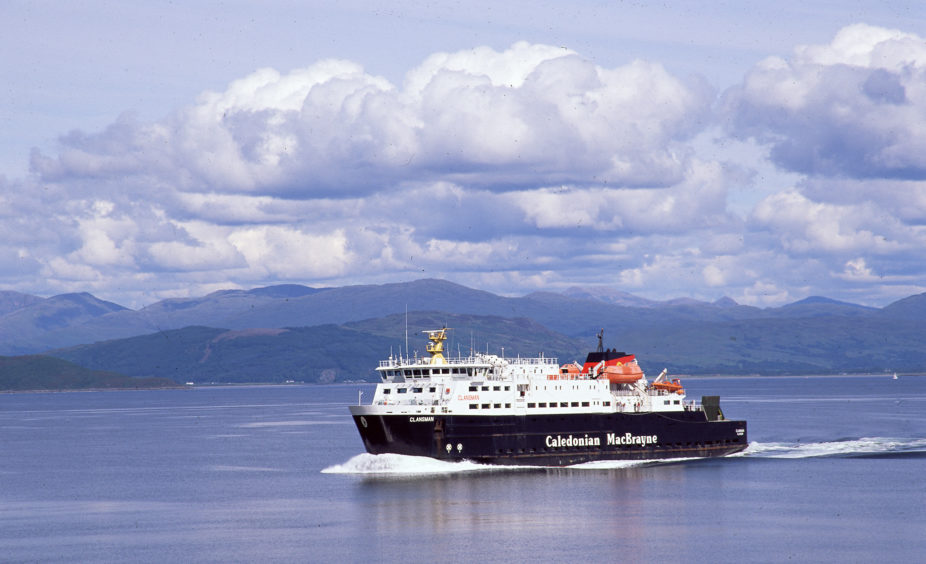 The cash paid out by CalMac to ferry passengers to compensate for technical faults has soared in the last year, according to official figures.
In the first nine months of last year, a total of £120,373 was awarded to passengers – more than triple the previous year's full-annual total of £37,215.
Overall, £429,611 has been awarded in compensation by CalMac between January 2014 and September 2018.
The state of CalMac's ageing ferry fleet has been a matter of concern for some time, and last tourist season was labelled a "summer of discontent" when the ferries to and from the islands were hit by break-downs and disruption.
Scottish Labour's transport spokesman Colin Smyth MSP said: "It's time for the SNP government to get to grips with our ferries and give our island communities the first-class transport system they deserve."
According to the government, £81,005 was awarded in 2014. The figure rose to £181,060 in 2015 before dipping to £127,331 in 2016.
A relatively modest figure of £37,215 was recorded in 2017 before soaring to £120,373 between January 2018 and September 2018.
A spokesman for CalMac said: "We pay expenses to cover onward travel, subsistence, and accommodation where necessary, in the event of customers being delayed due to technical failures. Last summer's resilience issues have been well documented and we apologise for the inconvenience caused."
A Scottish Government spokesperson said: "We monitor the performance of all the lifeline ferry operators closely. Since October 2007, CalMac has operated over 1.4 million sailings with 95% of those services operating to timetable. We do however acknowledge the frustration of customers during recent periods of disruption.
"Despite real terms funding reductions by UK Government, we have invested over £1.4bn in our ferry services and infrastructure since 2007.  This investment has included new routes, new vessels, upgraded harbour infrastructure, as well as the roll out of significantly reduced fares through the Road Equivalent Tariff scheme."
They added: "These improvements have helped drive passenger growth and CalMac now carries 5.2 million people (up 16.7% since 2012) and 1.4 million vehicles on an annual basis. Eight new vessels have been introduced to the CalMac fleet since 2007 and a further two are in construction.
"Last year we announced a £3.5m Resilience Fund to reduce the risk of vessels on the Clyde and Hebrides ferry services breaking down.  The draft Scottish budget announced in December alllocated an additional £4 million for the Resilience Fund in 2019-20 for further investment in the CalMac fleet.
"It's also important to note that there was a change in legislation in 2013 which paved the way for compensation to ferry passengers during periods of disruption, before this change there was no statutory compensation scheme."