Figures used by the Scottish Government to demonstrate the multi-billion pound impact of the Aberdeen bypass have not been updated in a decade, it has emerged.
Transport Secretary Michael Matheson has admitted that analysis predicting that the Aberdeen Western Peripheral Route (AWPR) would bring a £6.3billion boost over the next 30 years was commissioned in 2008, before two major oil price crashes.
The research forecast that the new road would create 14,220 new jobs over the same period.
Mr Matheson quoted the figures last month when he announced that the Craibstone to Stonehaven and Charleston was finally to be opened to traffic.
North East Tory MSP Tom Mason tabled a parliamentary question asking the Transport Secretary about the figures.
Mr Matheson replied saying they were from the findings of an Economic Activity and Location Impact study carried out by economists when proposals were being developed for the project – prompting further questions about when the research was carried out.
It then emerged the study was published in 2008, with Mr Matheson admitting "no further work of this nature has been carried out specifically for this project".
Oil went from a July 2008 high of $147 (£111) a barrel to a low of $32 (£24) in December, and slid again from $115 (£87) in June 2014 to less than $35 (£26) in February 2016.
Last night, Mr Mason said it was "naive economics" not to revise the figures following the oil price downturns.
"The AWPR is a fantastic project which has eventually brought a lot of happiness to commuters and businesses who rely on the A90," he said.
"This 11-year-old document is seriously outdated and a pretty good example of the dangerously naïve economics adopted by the SNP since they came into government."
"It seems they have taken a gamble and it's my sincere wish these sums won't look foolish in another 30 years."
A spokesman for Mr Matheson accused the Conservatives of trying to "attack" the AWPR in any way they can.
He added: "The economic benefits of the road to the north-east will be felt for decades to come, regardless of the global oil price – and it is the SNP who have delivered it after the Tories refused to fund the project when they were in office."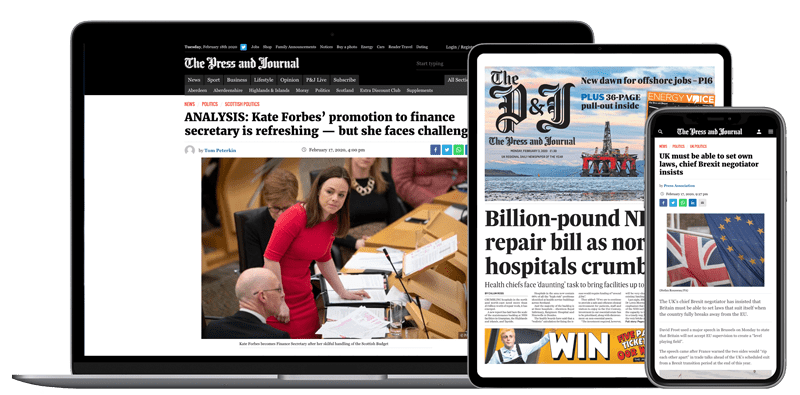 Help support quality local journalism … become a digital subscriber to The Press and Journal
For as little as £5.99 a month you can access all of our content, including Premium articles.
Subscribe