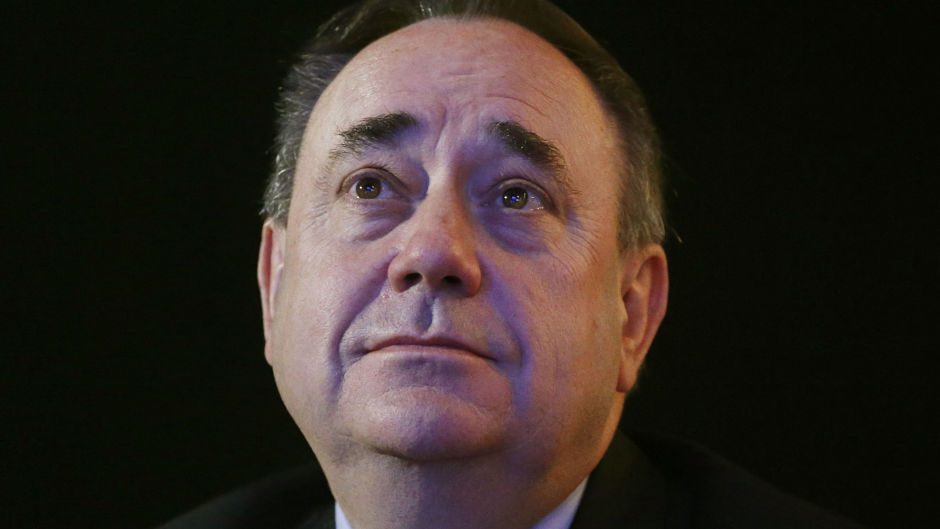 The SNP yesterday defied calls to step down from chairing the Holyrood committee set up to investigate the Scottish Government's botched handling of complaints into Alex Salmond.
Nicola Sturgeon's party insisted on exercising its right to select the committee convener despite opposition claims that it would be wrong for an SNP politician to take the position.
Holyrood's business bureau yesterday agreed to create a nine-strong committee to examine the collapse of the Scottish Government's investigation into sexual harassment complaints made against the former first minister and ex Gordon MP.
The taxpayer was left with a legal bill of £500,000 after Salmond successfully won a judicial review at the Court of Session into the procedures used by the Government he once led to investigate complaints made against him.
Since then concern has been raised about a series of private meetings between Ms Sturgeon and Ms Salmond that took place while the Scottish Government inquiry was taking place.
Ms Sturgeon has faced suggestions that her failure to record the meetings adequately with the Scottish Government breached the ministerial code.
Under parliamentary procedure the SNP is officially in line to appoint a convener for the committee. But at First Minister's Questions last week Scottish Labour leader Richard Leonard called on Ms Sturgeon to intervene to let a politician from another party take the post.
After the bureau meeting, the SNP's opponents expressed disappointment at the Nationalists' refusal to give way.
Scottish Conservative chief whip Maurice Golden said: "We are disappointed the SNP has refused to forfeit convenership of a committee probing issues which have occurred within its own party.
"There will be further opportunities in coming weeks for the nationalists to reconsider this move, and voters will expect them to do exactly that."
Labour's Neil Findlay said: "Labour argued against the SNP chairing this committee during the meeting, but did not want to block establishing the committee.
"It is now a matter for the SNP to decide if it thinks chairing the committee is appropriate."
And Lib Dem leader Willie Rennie said the party had previously suggested that the SNP should consider stepping aside from chairing the committee.
He added that it was now up to the governing party to put forward a convenor who could command the respect of parliament.
A Holyrood spokesman said: "Bureau members unanimously agreed to the establishment of a nine person committee, convened by a member of the SNP with the deputy convener coming from the Conservative Party."
An SNP spokesman said: "This is a matter for the Parliamentary Bureau, in which all Holyrood parties are represented."