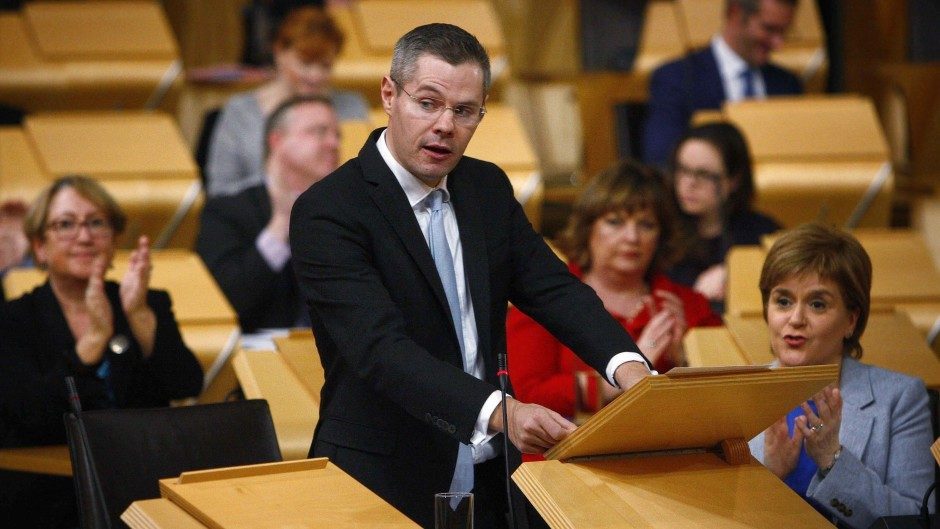 The Scottish Government's budget was officially passed last night – meaning an increase in income tax paid for Scottish higher earners compared with the rest of the UK.
An alliance of SNP and Green MSPs was enough for the £34 billion budget to pass its final parliamentary hurdle.
The budget has also proved controversial as a result of its proposals to give local authorities powers to increase council tax and to levy workplace car parking and tourist taxes.
Under Mr Mackay's plans, local authorities will be able to raise council tax by almost 5% in the coming year.
The income tax divide between Scotland and the rest of the UK will grow from April, when taxpayers south of the border will benefit from an increase in the threshold for the higher rate of the charge.
In the rest of the UK, the 40p rate will only apply to earnings over £50,000, but in Scotland people will be charged income tax at 41p when their salary goes above £43,430.
Speaking in the budget debate, Finance Secretary Derek Mackay said the tax and spending plan "safeguards Scotland as best as we can".
He warned the budget is based on an orderly Brexit resulting from a deal with the EU and would not apply in event of the UK leaving the EU without a deal, which he said is "increasingly likely".
Mr Mackay said: "We will have no choice in this parliament but to revisit the spending proposals and priorities to limit the economic self-harm being imposed upon Scotland by Westminster.
"With all the best will in the world, devolution and the current limited powers will not be enough to mitigate the economic catastrophe that's coming our way."
He added: "The passage of the budget today provides £42.5 billion of investment in our public services and our economy to the benefit of the people of Scotland."
Mr Mackay said the Greens were the only party to have "engaged constructively" on the budget, adding: "This year, unionist parties may have been in the room – credible budget alternatives were absent."
Alexander Burnett, Scottish Conservative MSP for Aberdeenshire West, said: "People in the north and north-east will struggle to understand why they are paying more in taxes to receive less in local services.
"Derek Mackay has managed to widen the tax gap with the rest of the UK while at the same time cutting council budgets in real terms.
"It is a pay more get less budget.
"The disastrous car park tax is already unravelling at the seams – with councils in the north-east rightly rejecting the ridiculous notion of making people pay hundreds of pounds to drive to work.
"It shows, once again, that this SNP government has run out of ideas."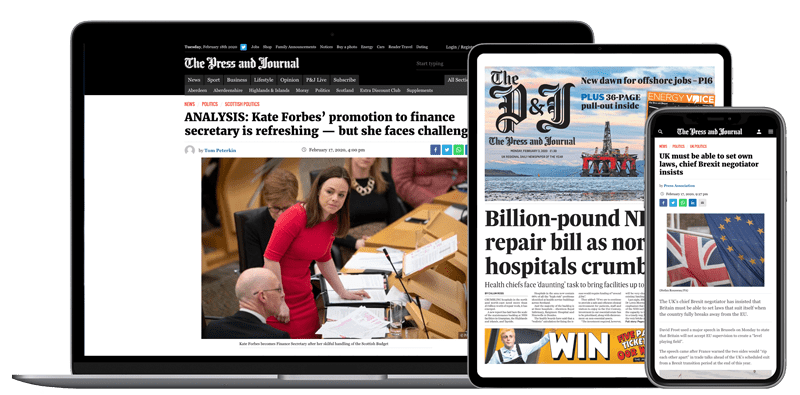 Help support quality local journalism … become a digital subscriber to The Press and Journal
For as little as £5.99 a month you can access all of our content, including Premium articles.
Subscribe