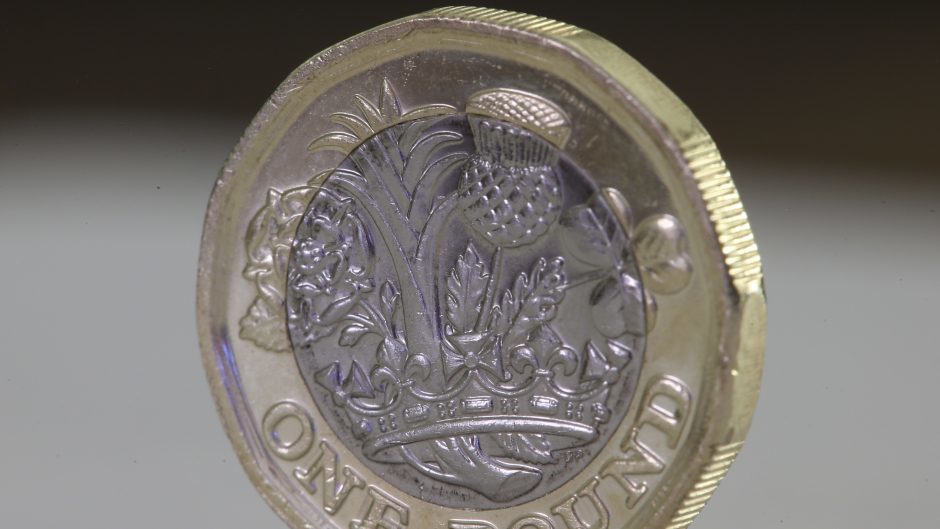 The SNP's plans for a new Scottish currency were dealt a blow when a poll suggested nearly three-quarters of Scots want to keep the pound.
As Nicola Sturgeon heads to the SNP conference in Edinburgh today, the Survation poll found 71% want to continue with the pound and only 12% want a separate currency.
Commissioned by pro-UK group Scotland in Union, the poll was published on the eve of a key debate that threatens to expose differences within the SNP on the currency issue.
Today delegates will be asked to back a resolution from Depute SNP Leader Keith Brown and Finance Secretary Keith Brown in support of creating an independent currency once stringent economic tests are met.
But many on the left of the party have said a new currency should be set up much more quickly, arguing failure to do so would keep Scotland "shackled to UK austerity policy".
Reacting to the poll, Tory shadow finance secretary Murdo Fraser said: "The Yes campaign messed up the approach on currency last time around and it cost them dearly.
"This study shows the SNP is still no closer to sorting the issue out.
"Of course, there is one easy answer to all of this; keep Scotland in the Union and continue using a world-famous and stable currency."
Meanwhile Nicola Sturgeon yesterday hinted that she could still push for another independence referendum even if the UK remains part of the EU.
In the past, the first minister has argued that Brexit itself offers the "material change in circumstances" that would justify another poll.
But on BBC Radio Scotland, the first minister said "many people" would agree Westminster's treatment of Scotland during the Brexit process amounted to the sort of change for the SNP to have a mandate for indyref2.
Scottish Conservative constitution spokesman Adam Tomkins said the First Minister's remarks were "proof that Nicola Sturgeon wants to press on with her break-up plans come hell or high water".