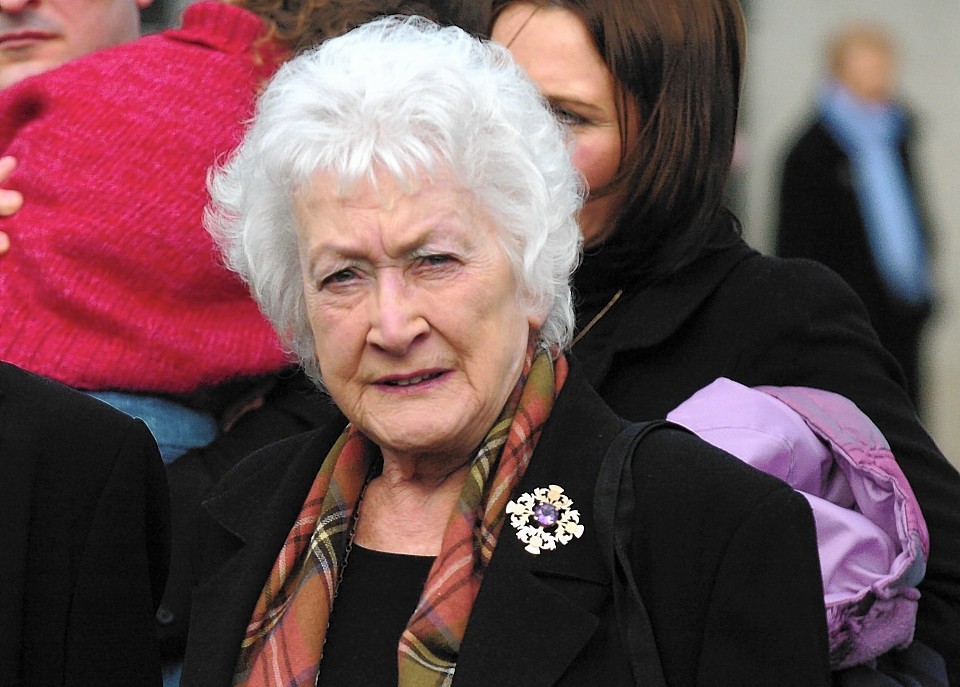 Fergus Ewing will mark devolution's 20th anniversary by remembering the role played by his mother Winnie in re-establishing the Scottish Parliament after almost 300 years.
The Inverness and Nairn MSP said his famous SNP family was immensely proud as Winnie Ewing stood up to speak when the Queen opened the parliament two decades ago.
"I want to begin with the words that I have always wanted either to say, or hear someone else say – the Scottish Parliament, which adjourned on March 25, 1707, is hereby reconvened," were Mrs Ewing's words.
As mother-of- the-house, it fell to the SNP politician known as Madame Ecosse to do the honours. She was an appropriate choice given her status in the Home Rule movement.
Mr Ewing admitted it is a matter of regret that his mother, who is 90 this year and living in a home, will not be able to take part in events remembering the anniversary, which begin today – exactly 20 years since the first Holyrood election.
"It is a great shame because a lot of people of that vintage have asked if she is going to do so," he said.
Other members of the Ewing family at the opening ceremony were Mr Ewing's late wife Margaret, who served as a MSP, his sister Annabelle, who is currently a MSP, and their late father Stewart, who was their mother's hugely successful election agent.
"Myself and Annabelle have very clear memories of that time," said Mr Ewing, who sits in Nicola Sturgeon's Cabinet as Rural Affairs Secretary. Among them were their mother paying tribute to those from across parties who had fought for devolution, but did not live long enough to see it.
They included the Labour politician John Mackintosh, the Conservative Alick Buchanan-Smith and the SNP's Sir Neil MacCormick.
"They had worked so hard to deliver that day, which they were never to see. So she didn't just rise to the occasion. She stole the show – not that anyone minded," Mr Ewing recalled.
"Both David Steel and Donald Dewar made fine and memorable speeches, particularly in the case of Donald Dewar, but I think she caught the moment."
Since then Mr Ewing said the parliament had achieved much including free personal care, the smoking ban and improvements to transport infrastructure in the Highlands.
Like others, Mr Ewing likened devolution to a journey – one which, in his case, he hopes will end with Scottish independence.
"We can go faster on that journey when we can try and take as many people possible with us, across parties," Mr Ewing said.
However, he admitted divisions had been opened up by the 2014 independence vote that have affected how Holyrood works – making it harder to win cross-party support on some issues.
Perhaps the most contentious issue in the early days of devolution was the spiraling cost and delays to the Scottish Parliament building.
Mr Ewing was a dogged campaigner exposing the mistakes which led to the budget rising from £40million to more than £400m.
"It did erode support not just for the Scottish Parliament but for Home Rule in the early days," he said, adding that the project should have been run by building professionals rather than entrusted to MSPs.
The project, he argued, was hampered by a "completely unrealistic" original cost estimate and an open-ended contract that allowed design changes to be made while it was being built.