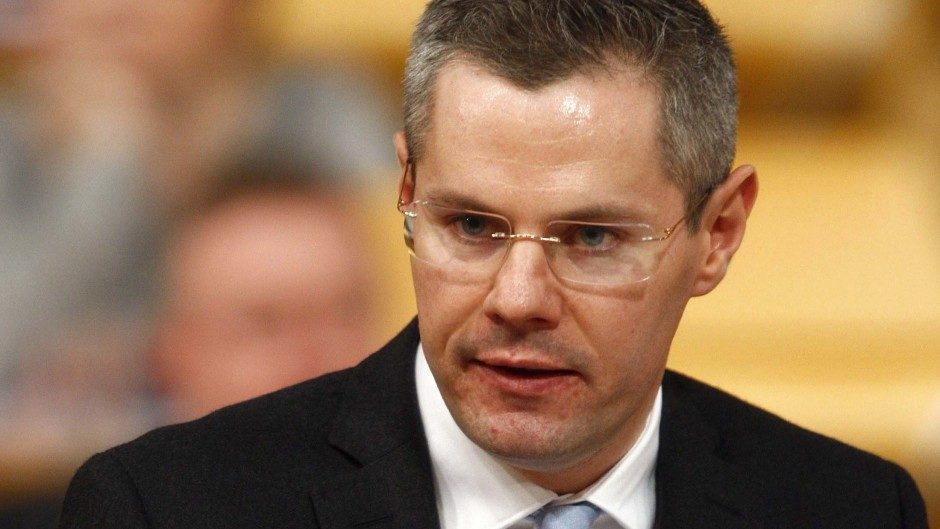 The SNP's flagship policy for a £150 million airline industry tax break has been axed amid fury from Aberdeen airport and north-east businesses.
Nicola Sturgeon's government was accused of a "betrayal" of the north-east when the U-turn was confirmed on the eve of a Holyrood vote on the issue.
Replacing Air Passenger Duty (APD) with a devolved Air Departure Tax (ADT) had been a SNP manifesto commitment on the basis it would allow Scottish ministers to halve, then abolish the levy.
In the past, the SNP had argued that cutting ADT would improve transport links and stimulate business.
Last night Derek Provan, chief executive of AGS Airports which owns Aberdeen International Airport, said the reversal was a "huge blow" and warned flights could suffer.
Mr Provan contrasted Aberdeen with Inverness airport, which is excused APD as a result of the arrangement exempting Highlands and Islands airports from the levy.
"British Airways withdrew capacity at Aberdeen while adding services in Inverness which benefits from the lack of APD," Mr Provan said.
"By dropping plans to cut this tax on passengers we are missing a very real opportunity to secure new routes and, more worryingly, maintain existing services which play a vital role in supporting our economy."
Mr Provan, whose company also owns Glasgow airport, claimed APD had led to airlines withdrawing almost 30 routes from Aberdeen and Glasgow.
Shane Taylor of Aberdeen and Grampian Chamber of Commerce, meanwhile,  said the tax had contributed to loss of Aberdeen flights to Gatwick and London City.
Mr Taylor said: "The Scottish Government's decision today was made without consultation and despite consistent promises to business.
"It will be seen as backwards step by those working to improve our connectivity and build our tourism sector in the north-east."
Gordon MP Colin Clark added: "This is nothing short of a betrayal of air travellers and businesses in the north-east."
The announcement came as the Scottish Government faced increasing pressure to ditch the proposal on the basis that it would increase carbon dioxide emissions.
Labour had scheduled a Holyrood vote on the issue today in an attempt to force ministers to rethink their plans.
Last week Ms Sturgeon indicated the policy would be reconsidered following her announcement of a climate change emergency and new and ambitious environment targets.
Finance Secretary Derek Mackay said: "Reducing Air Departure Tax is no longer compatible with more ambitious climate targets."
Mr Mackay added that the Highland and Islands exemption would remain in place to protect rural communities.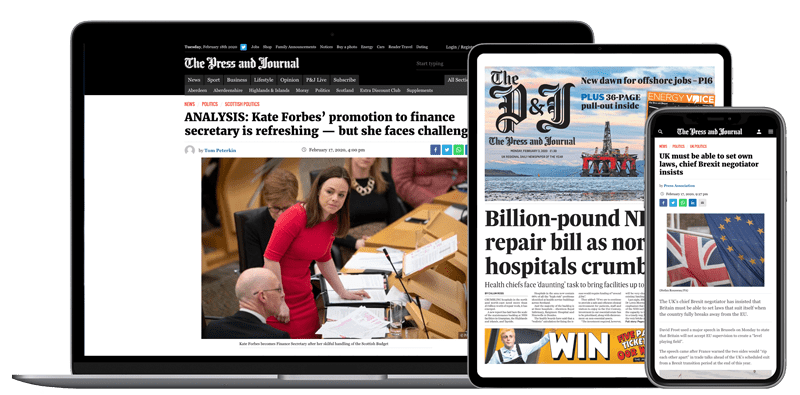 Help support quality local journalism … become a digital subscriber to The Press and Journal
For as little as £5.99 a month you can access all of our content, including Premium articles.
Subscribe